#COOL2CARPOOL
Save While You Play!
IT'S SO #COOL2CARPOOL
We think it's very cool to carpool and we're sure you will too when you calculate the savings. Save on gas, save the environment and save huge on lift tickets! Plus, support local Bow Valley and Calgary charities. $2.00 for every lift ticket issued will be donated to a great cause!
We've revamped Toonie Days. Running Between 2011 and 2018, Toonie days provided easy access to the snow sports that we are all so passionate about, and we want to keep it up. With such popularity, we just saw too many cars and parking was a big problem. So, we took a hard look at the offer and its benefits, and in keeping with the same spirit we've launched Cool2Carpool Days.
Cool2CarPool Dates
Wednesday December 19th 2018
Wednesday January 9th 2019
Wednesday February 13th 2019
Wednesday March 13th 2019
Wednesday April 10th 2019
How it Works
Skiers and boarders are encouraged to ride-share to the hill. Split the $50 per carload price between each passenger for your own individual lift ticket (each passenger must be legally seated!). So, round up your family and friends alike, fill the station wagon, mini van or coach to save big this winter! And, if you choose to take the shuttle from Banff, you'll ski for only $10/pp.
Upon Arrival, before parking, each car will be issued a card with the number of tickets they are eligible to purchase for $50
Each carload purchase must be made in a single transaction, sorry no splitting payments
Passengers must be seated legally in vehicles with individual seat belts to qualify. Norquay will not provide tickets to those that cram vehicles illegally.
Guests who choose to ride the Norquay shuttle bus will be charged $10 for their lift ticket. (Norquay can not guarantee available seats on the shuttle)
For those who Carpool with a season pass holder, come to guest services and your carload price will be adjusted accordingly.
Cool 2 Carpool deal can not be combined with any other offer or discount.
Charitable Donations
After raising over $30,000 in donations for some of our favorite local charities with Toonie Days, we're committed to continue donating. Norquay will donate $2 per ticket issued to a different charity each month.
2018-2019 Dates & Charities
December 19, 2018 – Santa's Anonymous
January 9, 2019 – Bow Valley SPCA
February 13, 2019 – CJAY 92 Kids Fund
March 13, 2019 – TBD
April 10, 2019 – TBD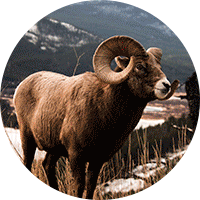 Be the first to know
Sign up and be the first to hear about the latest events, news and deals.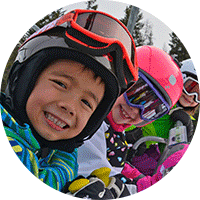 Join our community
This error message is only visible to WordPress admins
Error: No connected account.
Please go to the Instagram Feed settings page to connect an account.