Après Ski Beer Tasting
April 6, 2019 @ 4:00 pm

-

5:00 pm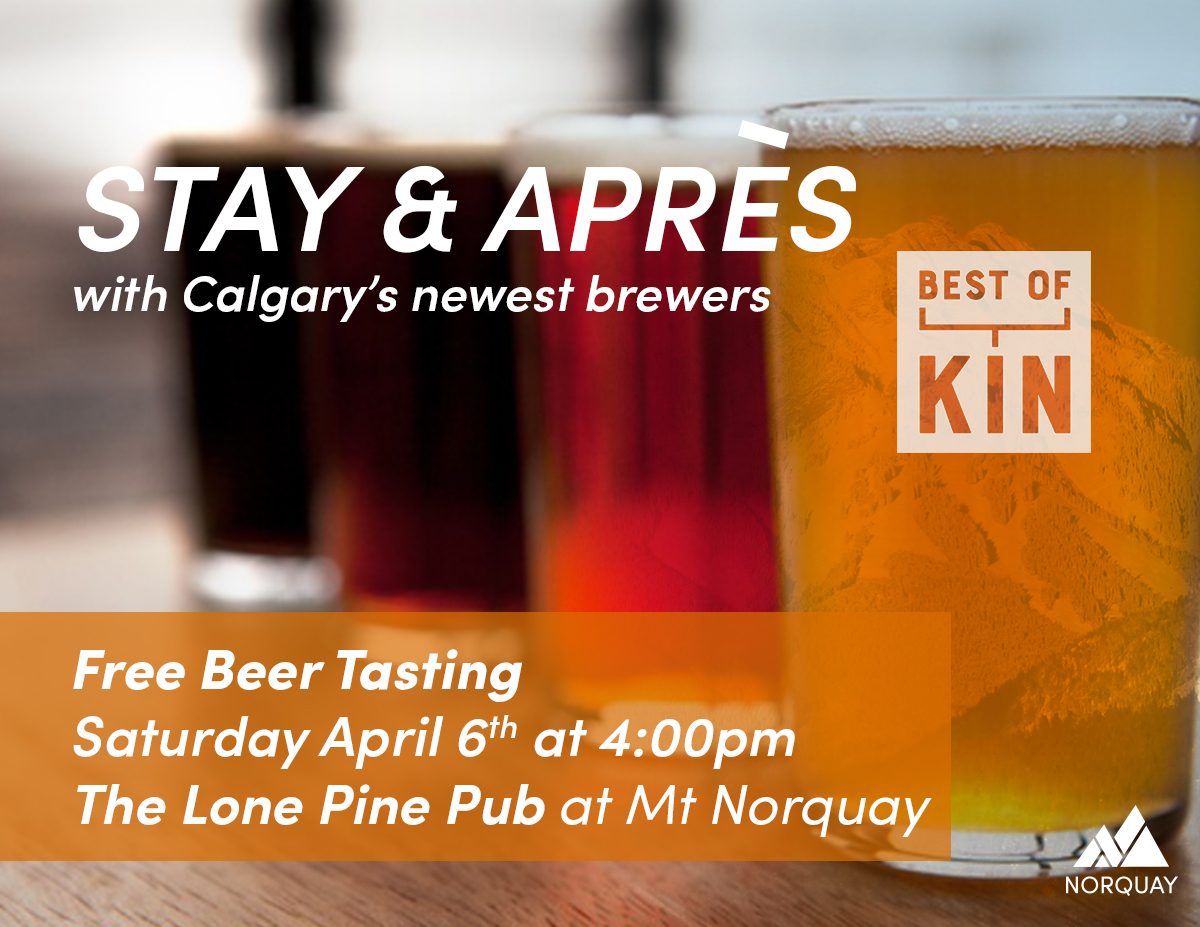 By now, it should come as no surprise to hear that Calgary's craft brewery scene is growing rapidly. In the year alone, several breweries have all opened their doors. On April 6th Best of Kin Brewery will be hillside for a few turns and some sampling.
When:  April 6th 2019
Age Limit: Adults Only
Event Info: Sign up day of in the Cascade Lodge, 40 spots available.
Event Start Time: 4pm
A bit about the brewers;
At Best of Kin we believe life is about spending as much time as possible with family and friends…..and drinking a few beers along the way. We are a family brewing business that has been in the works for the better part of a decade. We've committed ourselves to making the best darn beer we possibly can, so we can share with the ones we love. Our clients are Bonded by Beer and they cherish the social atmosphere that is enjoyed with a few tasty beverages. We start with traditional styles of beer that everyone can recognize and make it our own with subtle unique flavors and high-quality ingredients.
We will be sampling BOK's
Potluck IPA,
Lawn Beer Blonde
Instant Oatmeal Stout.
Saison