Backyard Battle
March 7, 2020 @ 12:00 pm

-

9:00 pm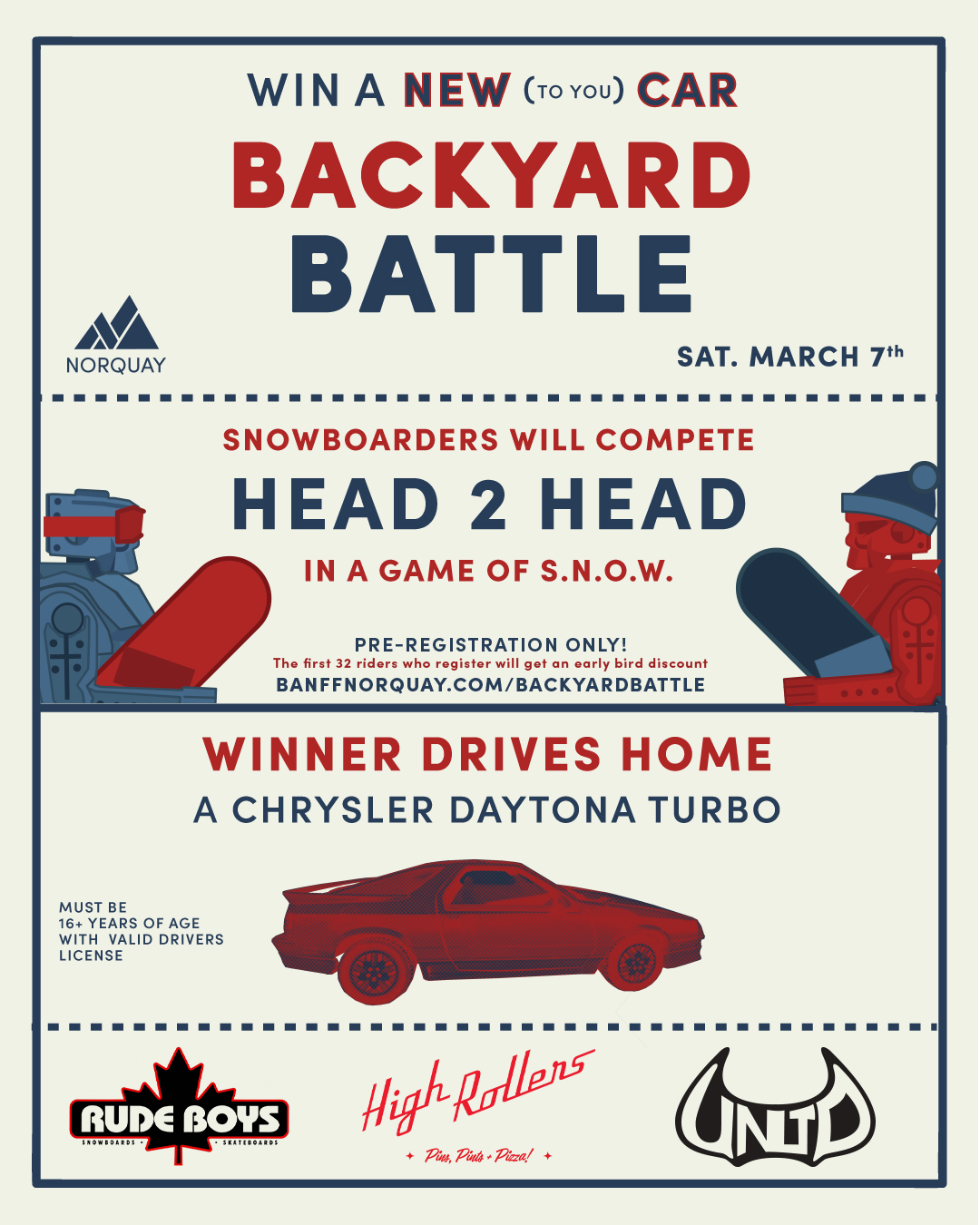 "This is the kind of contest I would be in…this might be the best snowboard prize I've ever seen in my life" Andrew Hardingham, Pro Snowboarder
Not your average snowboard contest, we want to introduce you to Backyard Battle! A head to head, trick for trick, bracket-style BATTLE….on snow!
On March 7th Norquay will be throwing the Bow Valley's first ever "Backyard Battle" where we will be giving away a New to you Car to one winner!
Sponsored by Rude Boys and Girls, Unlimited Skate and Snow, & High Rollers the grand prize for this 3 part collaboration event is none other than a 1989 Daytona Turbo.
Read more and register here>>> https://banffnorquay.com/backyardbattle/
Get the inside scoop on Norquay deals, news and events