Cool 2 Carpool
March 6, 2024 @ 9:00 am

-

4:00 pm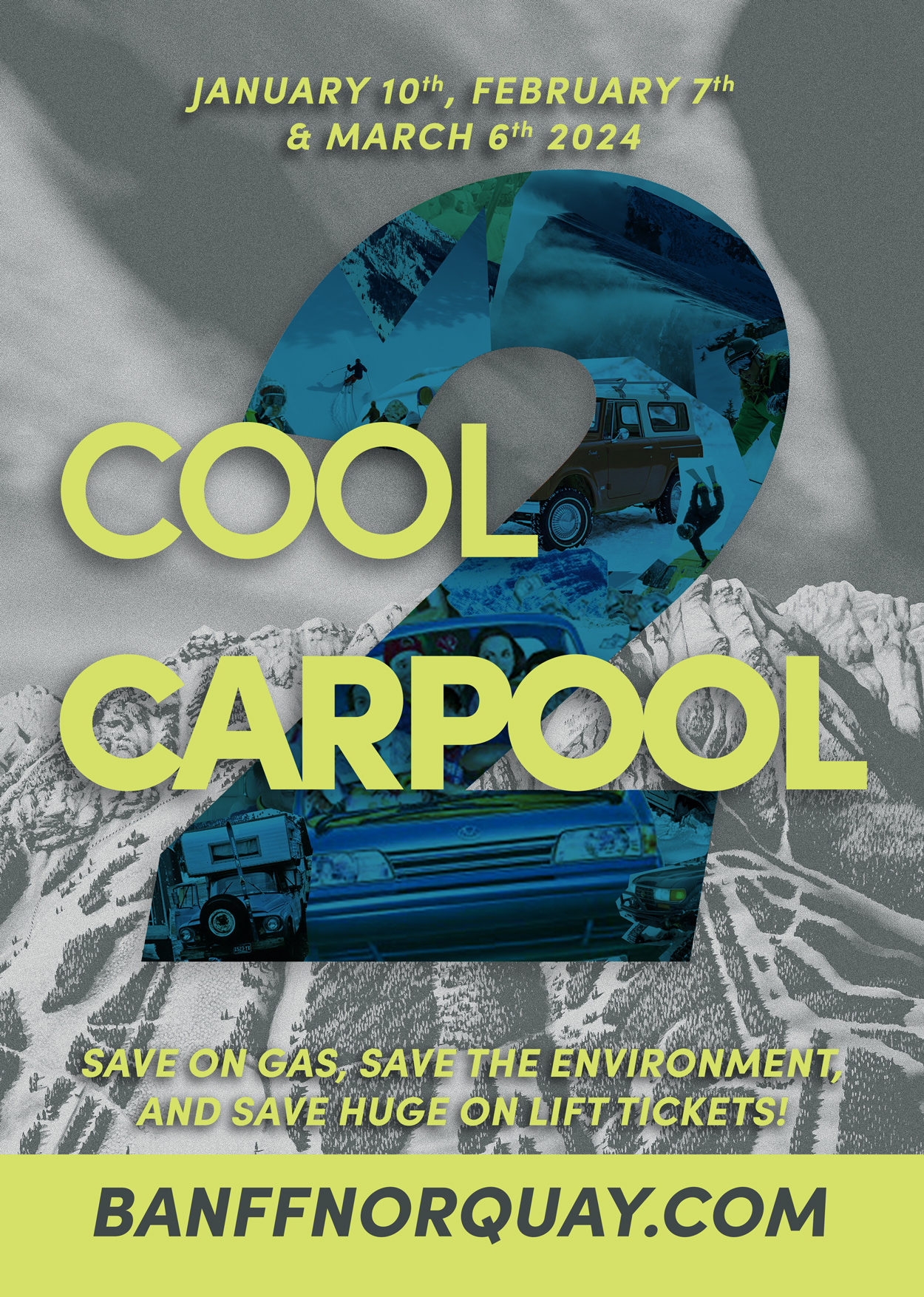 Discover the power of community and sustainability at Mt. Norquay's "Cool 2 Carpool" this winter season. It's a fantastic opportunity to split the cost of a lift ticket among family and friends when you share a ride! Whether you drive your own vehicle or hop on our free shuttle from Banff, you'll be doing your wallet and the planet a favor by reducing your carbon footprint and saving on gas. Plus, you'll have more fun with your friends and family as you split the cost of a $124 lift ticket among all the passengers in your vehicle. Additionally, if you have a season pass holder in your vehicle, you'll get an even better deal at guest services.  Just make sure everyone has a seat belt and follows the rules. Alternatively, if you prefer to take one of our free shuttles from Banff, you can hit the slopes for just $29 per person! It's a win-win situation – less traffic, more savings, and a stronger commitment to making a positive impact on our environment. We think that's pretty cool, and we know you will too!
Don't miss this chance to ski for less and have a blast at Mt Norquay where $2.00 from each lift ticket issued will be donated to a designated charity. 
Dates: 10th January 2024, 7th February 2024, 6th March 2024.
Price: Split the $124 per carload price between each passenger for your own individual lift ticket (each passenger must be legally seated!) and, if you choose to take the shuttle from Banff, you'll ski for only $29/pp.
How to Register: 
Upon arrival, before parking, each car will be issued a card indicating the number of tickets you are eligible to purchase for $124.

All carload purchases must be made in a single transaction; no splitting of payments allowed.

Passengers must be legally seated in vehicles with individual seat belts to qualify. Norquay will not provide tickets to those who overcrowd vehicles illegally.

If you're carpooling with a season pass holder, simply visit our guest services, and your carload price will be adjusted accordingly.
Please note that the Cool 2 Carpool deal cannot be combined with any other offer or discount.
Get the inside scoop on Norquay deals, news and events