iSKI Canada Invitational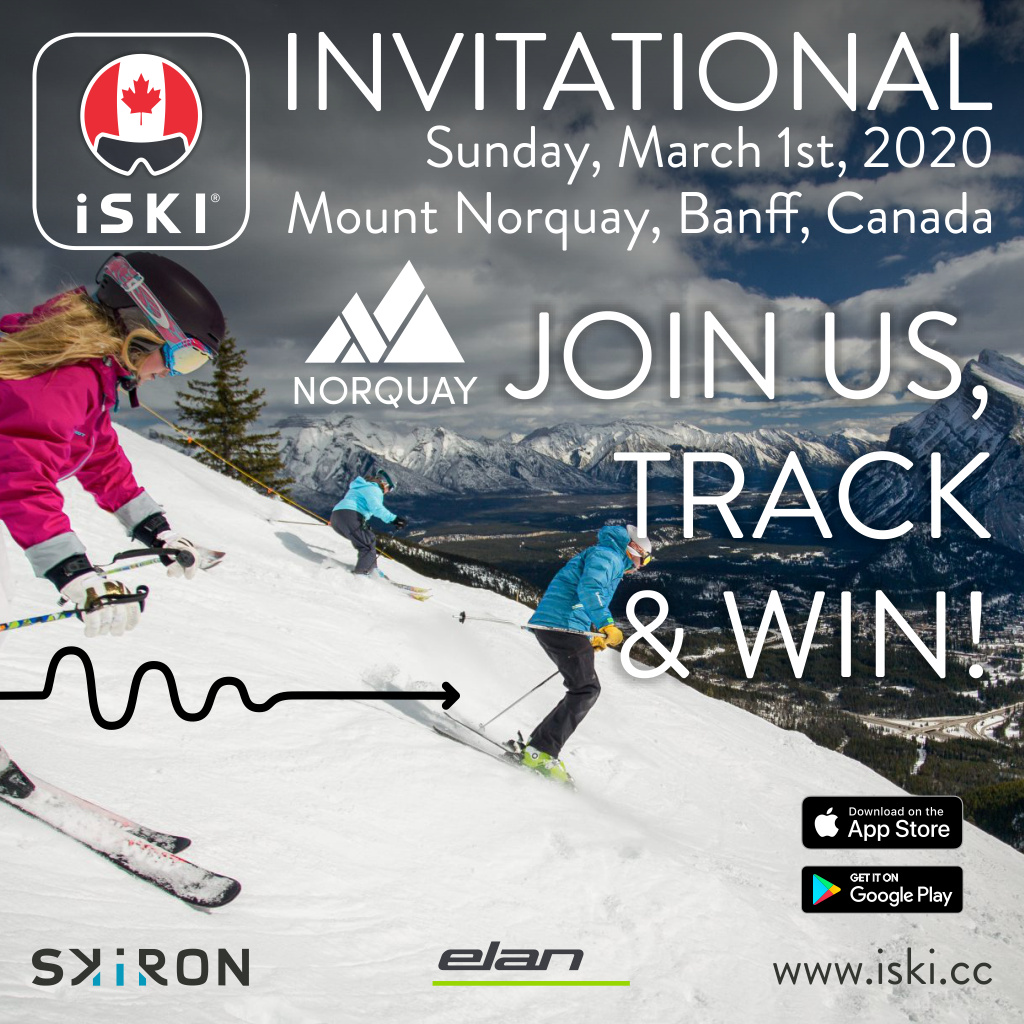 Join the iSKI Canada Invitational for a great day in Mt. Norquay, Banff and win prizes while simply skiing!
You are invited to participate in the iSKI Canada Invitational in Mt. Norquay, Banff on Sunday, March 1st, 2020 from 9:00am.
WHAT IS THE iSKI CANADA INVITATIONAL?
The iSKI Canada Invitational is a free skiing contest where participants are invited to track their skiing activity using the GPS Tracker function of the iSKI Canada app in order to collect PINS and win great prizes.
All in all, the iSKI INVITATIONAL will be an unforgettable day of skiing at Banff's original home of skiing and with a little luck you will go home as a winner.
As an incentive to early birds, the first 100 registrants will receive a pair of Gordini Goggles as a gift.
Find out more at the link below!
https://events.iski.cc/Norquay/iski-canada-invitational-norquay.html