Retro Ski Day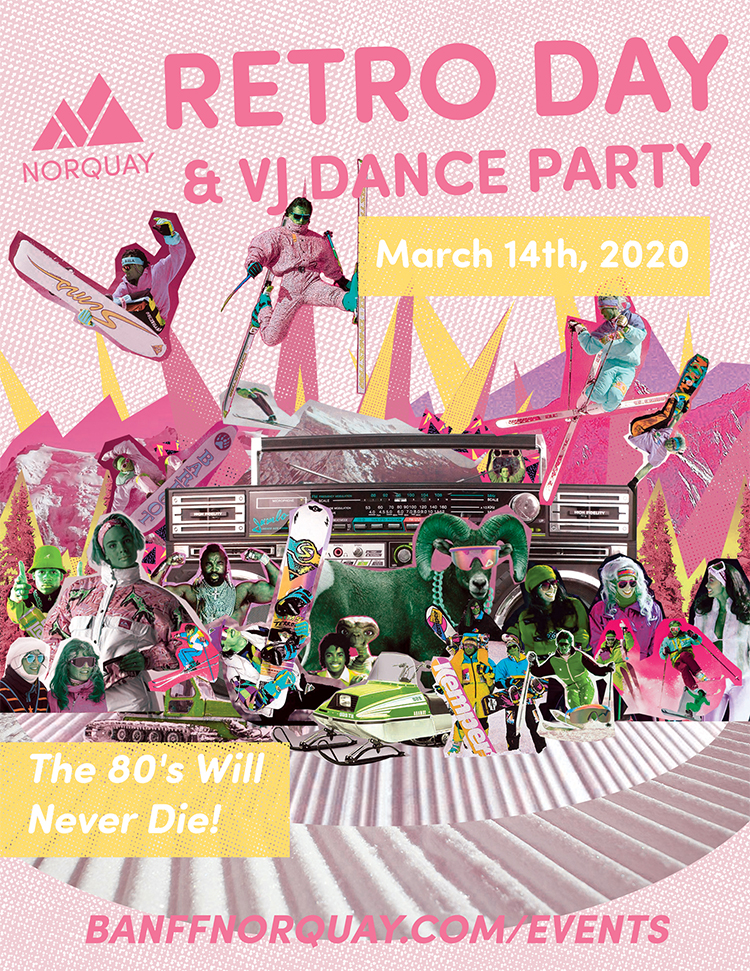 Are you ready hit the slopes in style (or lack thereof) and bask in the glory of the 80's and 90's? Join us on March 14th for Retro Ski Day, where you can expect everything from tight and bright to over-sized and abstract, with patterns bold enough to blow you away.
But the day doesn't end there! Stick around for the last night of night skiing and help us celebrate the season with Norquay's Retro Video Dance Party. Yes, you read that right – this is your chance to let loose and relive all your MTV music video age dreams without judgment. VJ Rob Murray will be taking requests and playing all the best music and videos of the 80's and 90's from 6-11pm at the Lone Pine Lodge. — VJ party has been canceled.
Price: Free with a valid lift ticket or season pass.
Event Start Time: All Day – VJ starting at 6:00pm.
Where: Lone Pine Restaurant.
Need More Info: Contact info@banffnorquay.com or call 403 762-4421
Sign Up Now!
Quality Time Since 1926
Sign up and be the first to hear about
the latest events, news and deals.
Be the first to know
Get the inside scoop on Norquay deals, news and events