Toonie Day 2017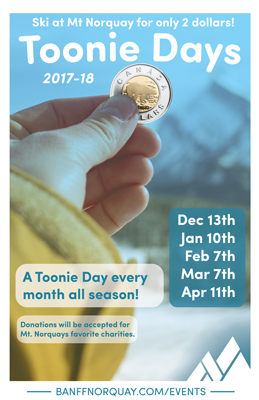 Looking to try skiing without breaking the bank? Have some spare change you found in the couch or car? Come on up to Norquay where you can ski for less than a cup of coffee.
On select days Mt Norquay is offering Alberta residents a chance to receive a lift ticket for ONLY $2. It's our chance to give back to the ski community we love so much.
$2 Lift tickets will be available for purchase on the day of the event with an optional donation to a local charity of Mt Norquay's choosing. Donations collected from each of Mt Norquay's 'Toonie Days' will be divided between a variety of charities within the Bow Valley and Calgary area.
Last winter we were able to raise over $20,000 total, all thanks to our amazing customers. Join us again this winter and help us beat that total!
Toonie Day Dates: December 13th, January 10th, February 7th, March 7th & April 11th.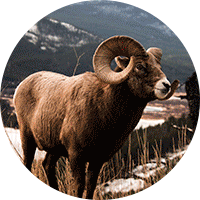 Be the first to know
Sign up and be the first to hear about the latest events, news and deals.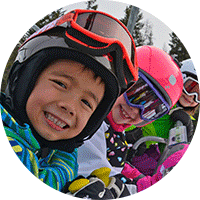 Join our community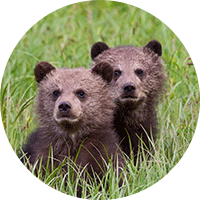 Need Some Help?
Chat with one of our stellar staff members by calling 1-844-Norquay or