2019 Ski Resolutions
'Tis the season of resolutions, goals, and taking a hot moment to sit down and reevaluate the direction of where one's life is headed – does this process ring any bells? Fitness and wellness continue to be two reoccurring themes that always manage to sneak their way onto the top of everyone's list of resolutions, yet funny enough, always seem to be ones that fall to the wayside first. Interesting how that always seems to happen!
This year at Mt. Norquay we want to encourage you to get outdoors and spend some time in midst of the beautiful Rocky Mountains all while inserting some F-U-N into your 2019 fitness goals. Whether you're a pro-skier, or a half-day champion, there is no better way to get active, while enjoying the fresh mountain air, and photographic views. It's good for the heart, soul, and body, side to side with some incredible memories to get your year started off with a bang.
Let's make those resolutions, hit the hill hard, and shred into 2019!
On select dates when you show up with a carload of your best friends and family, you can split $50 between each passenger for your own individual lift ticket. It doesn't matter how large or small your car is, as long as everyone has a legal seatbelt then you're good-to-go. The best part, $2 for every lift ticket issued will be donated to the Bow Valley SPCA charity this month. Everyone saves, and everyone wins during the Cool2Carpool events!
Dates:
Wednesday, January 9, 2019
Wednesday, February 13, 2019
Wednesday, March 13, 2019
Wednesday, April 10, 2019
This year we launched the #PlasticsSuck campaign as we joined our local friends saying no to single-use plastics. We love our park and our planet, and we know you do too! From milk thermos to straws to utensils being used here at Norquay we are giving ourselves and all of our guests the #NorquayNudge, to encourage us all to be a little kinder to our planet and reduce our use of single-use plastics on resort in 2019.
Get in Ski-Shape
Let's be honest, there is no worse feeling than coming home after a long day on the hill and waking up the next morning to a set of ski legs. Yes, we've all been there, especially throughout the beginning of the season.
In order to get stronger on the hill and ward off those terrible après-ski aches and pains, enroll in a ski focused fitness class to target the muscles and areas of the body that takes a beating when you shred down the hill. Take a targeted class at your local gym or for those lucky enough to call the Bow Valley home, check out Bow Valley CrossFit, a new fitness facility that targets all strengths and abilities that will take your workout to the next level. Focusing your workouts will ensure that you feel stronger both on and off the hill – win win!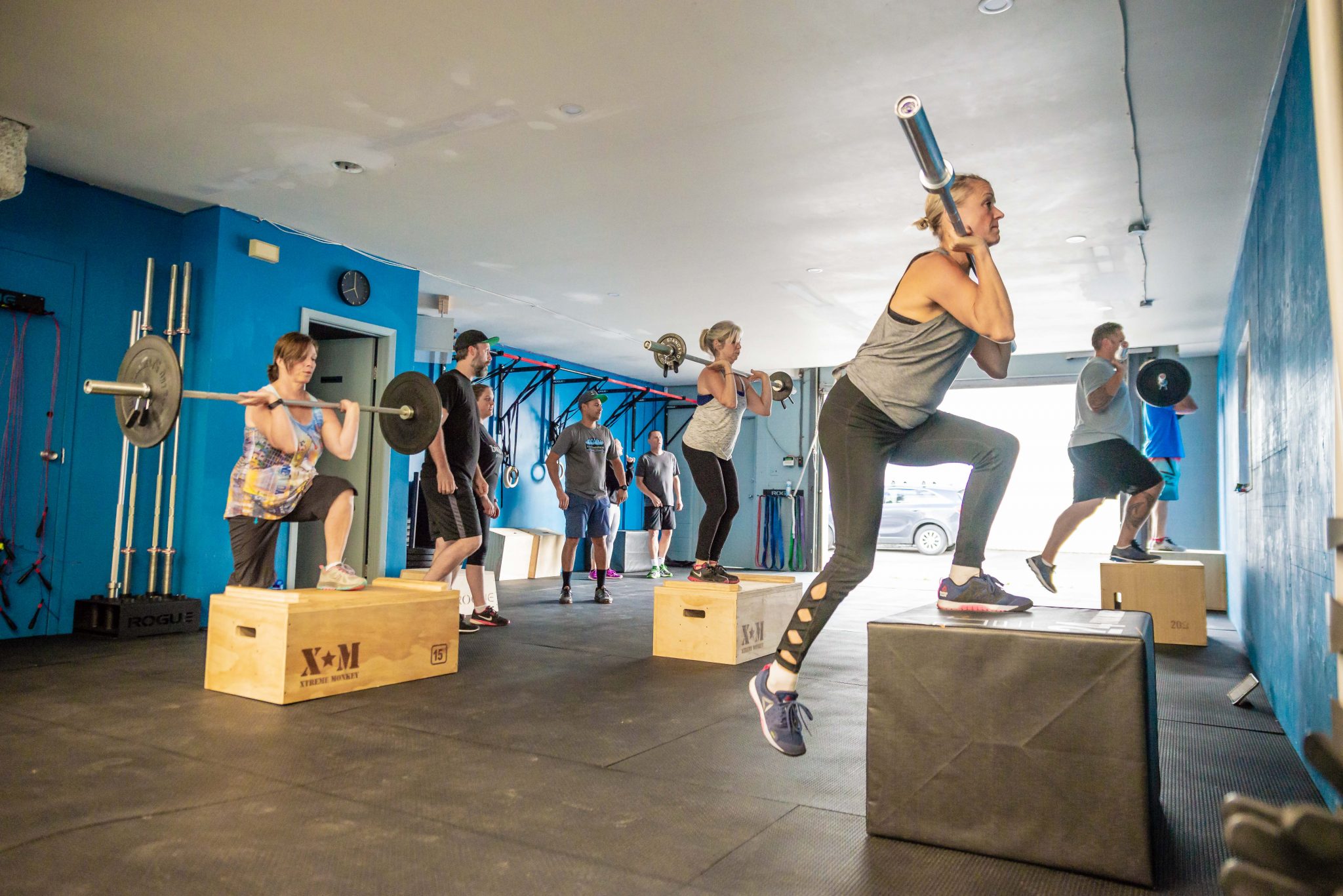 Whether you've been skiing for years or only a few seasons, there is never a bad time to brush up on your skills and learn a few new ones. Check out the group and private lessons for both skiing and snowboarding offered at Norquay and make it your goal in the new year to take your performance on the hill to the next level.
Challenge Yourself to a New Level
In addition to that, challenge yourself to move up and try a new run! Are you a blue run regular? Try out a black diamond, or better yet, a double black – we double dare you!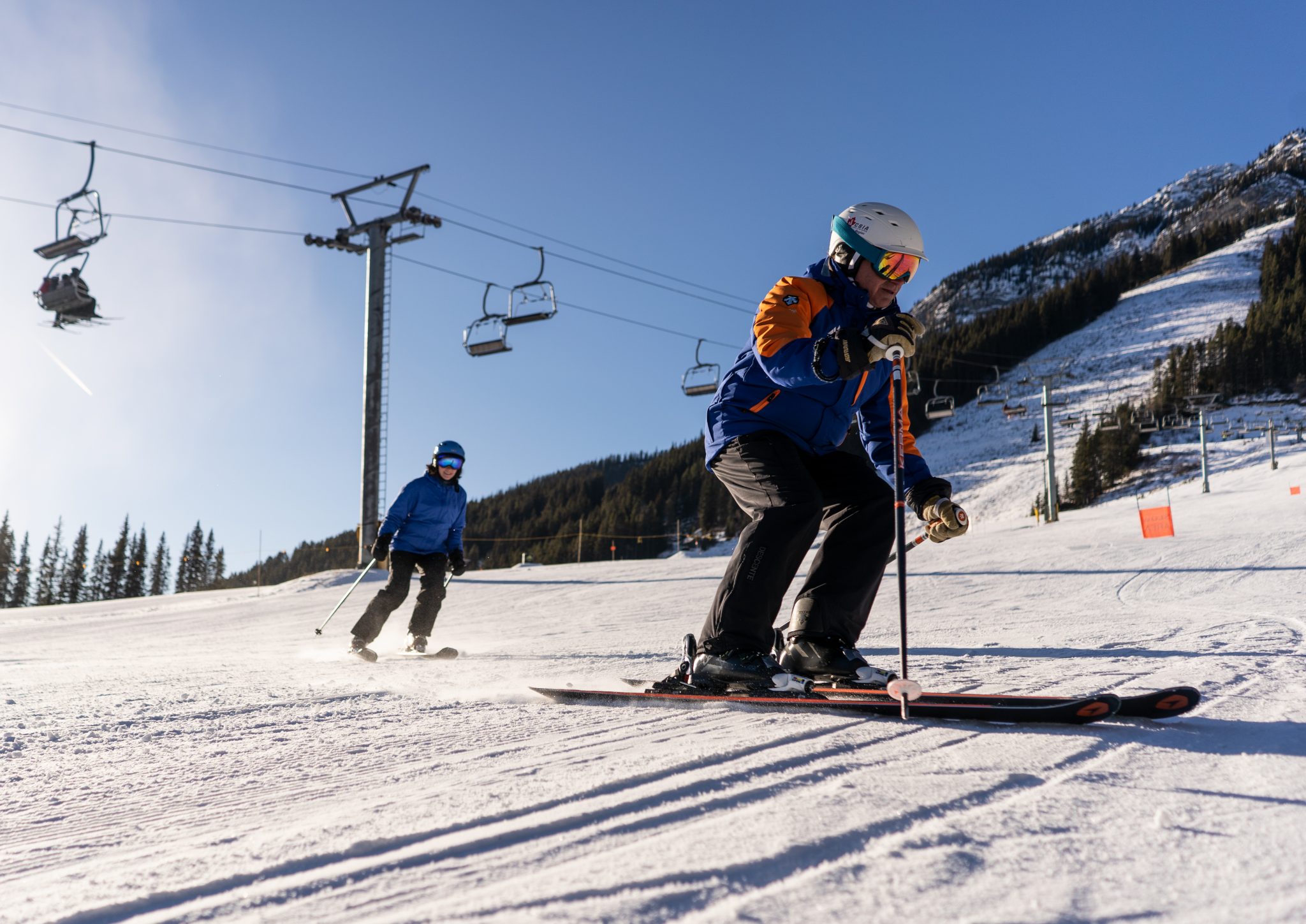 Looking for a new social event to pair with one of your favourite sports? With no ski racing experience necessary, join Norquay's Ski Racing Beer league and prepare for a whole lot of good times as you whiz down the hill under the stars.
Try Out a New Snow Activity
There's more than one way to get outdoors and experience the winter wonderland in the Rockies. Jump on an inflatable tube and hold on tight as you fly through Alberta's largest tube park here at Mt. Norquay. Aside from thrilling downhill adventures try out cross-country skiing, snowshoeing (some trails even start from Norquay), ice skating, and more. There's always a new skill to pick up or activity to try here in the Rockies!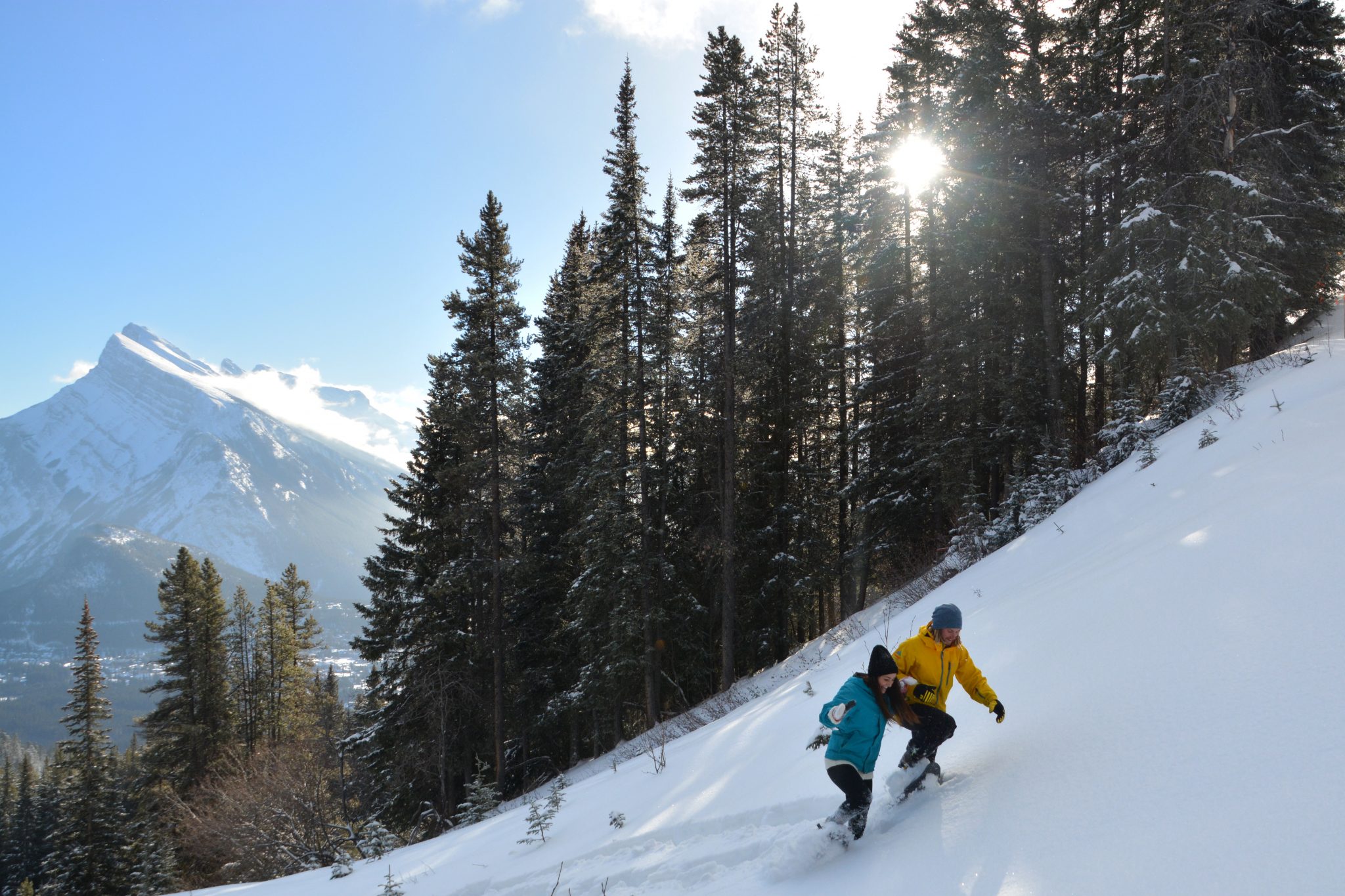 Take the definition of #NightLight to a whole new level! No one said that you must stop skiing when the sun goes down, and in fact, we encourage you not to! Boasting the only night skiing in the Canadian Rockies, here at Norquay we light up the runs with floodlights and allow guests to rip down the hill well into the twilight hours. We highly recommend you give it a go; it's become a locals favourite on Friday and Saturday nights throughout the ski season!
New this year! Ride Snowboards introduces Friday Night Lights on January 11, February 1, and March 1. Grab your Night Skiing ticket and head over to the park for a free jam session with free swag.