5 Things Your Visiting Family Can Do While You Ski This Holiday Season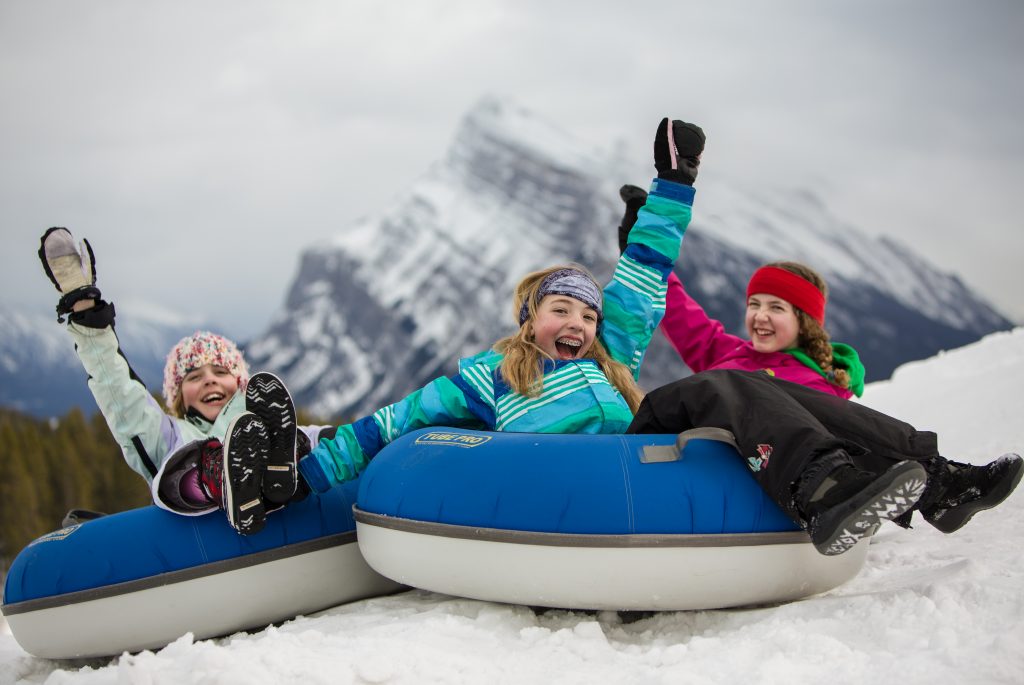 Winter has arrived in full force and so have your visiting relatives. Bring them out to Banff National Park, a short drive from the city, and even shorter from the town of Banff, they'll be blown away by the post-card perfect scenery in your very own backyard.
Take a break from the family bonding and set them up with these 5 fun activities that will free you up to hit the slopes. We wouldn't want you to miss out on that fresh powder morning to entertain the in-laws, so let them be tourists and they're sure to come back raving after taking you up on your expert local's advice.
1. Canadian winter weather isn't for the faint of heart and while we may revel in it, your family may not. Send them over to High Rollers to escape the snow storm you've been dreaming of and they'll stay warm and cozy bowling and indulging in craft pizza and Canadian drafts.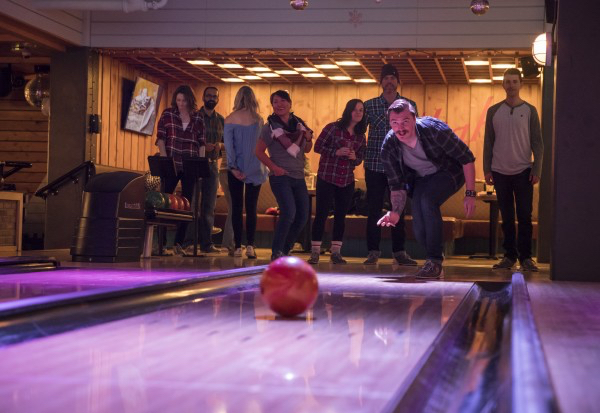 2. We're taking a wild guess here and thinking that your family might not be avid skiers if we need to occupy them while you're on the hill. There are other great activities that get them outside and are more magical during the wintertime. Banff is dotted with outdoor skating rinks that dawn the views the Canadian Rockies are best known for. Rent them a pair of blades and let them do some gliding of their own.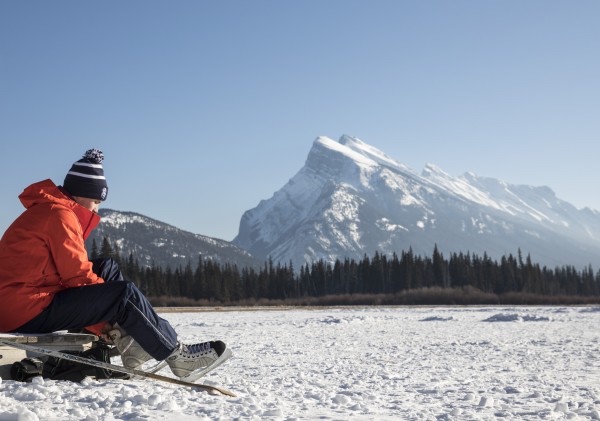 3. Maybe ditching them isn't as easy as we thought. After all they only see you a few times a year. Don't fret, we've got a solution! Set them up with Mt. Norquay Tube Park Passes or Snow School Lessons. This will keep them occupied all morning long, meaning you can hit your favourite runs and still meet them for lunch. You'll hear about their morning adventures over fresh grub and a well-earned cocktail at Lone Pine Pub.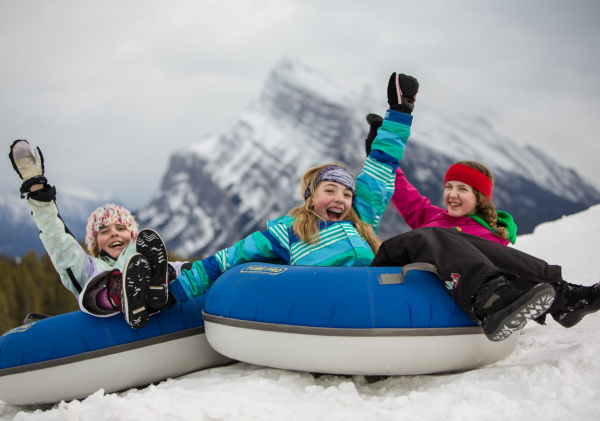 4. You can't feel guilty about taking a few hours to yourself when you send them on a once-in-a-lifetime excursion. Dogsledding between rugged mountains topped with shimmering snowflakes is something they're sure to brag about for holiday seasons to come. You'll have a hard time topping this one, but you'll be forever placed in the good books.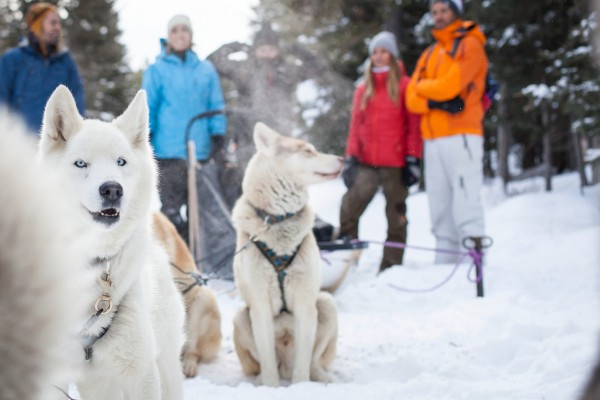 5. Your family has travelled from near and far to get a glimpse of your holiday traditions. Help them set a new one of their own with a Canadian classic – the horse-drawn Sleigh Ride. There's nothing that warms the heart more than a cup of hot cocoa, wrapped in a blanket, gliding over fresh layers of snow.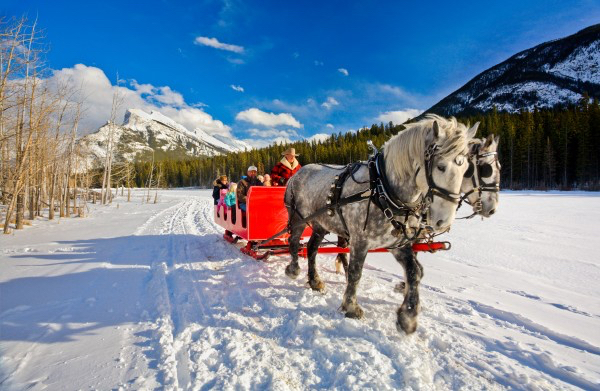 Wherever you send them, whatever they end up doing, you'll be enjoying yourself setting first tracks at Mt. Norquay. We're sure that you'll enjoy the rest of family time when you've got a moment to spare to yourself. Trust us, this plan will keep you all in high spirits throughout their visit.