Après at Norquay: Your How-To Guide for Perfect Mountain Pairings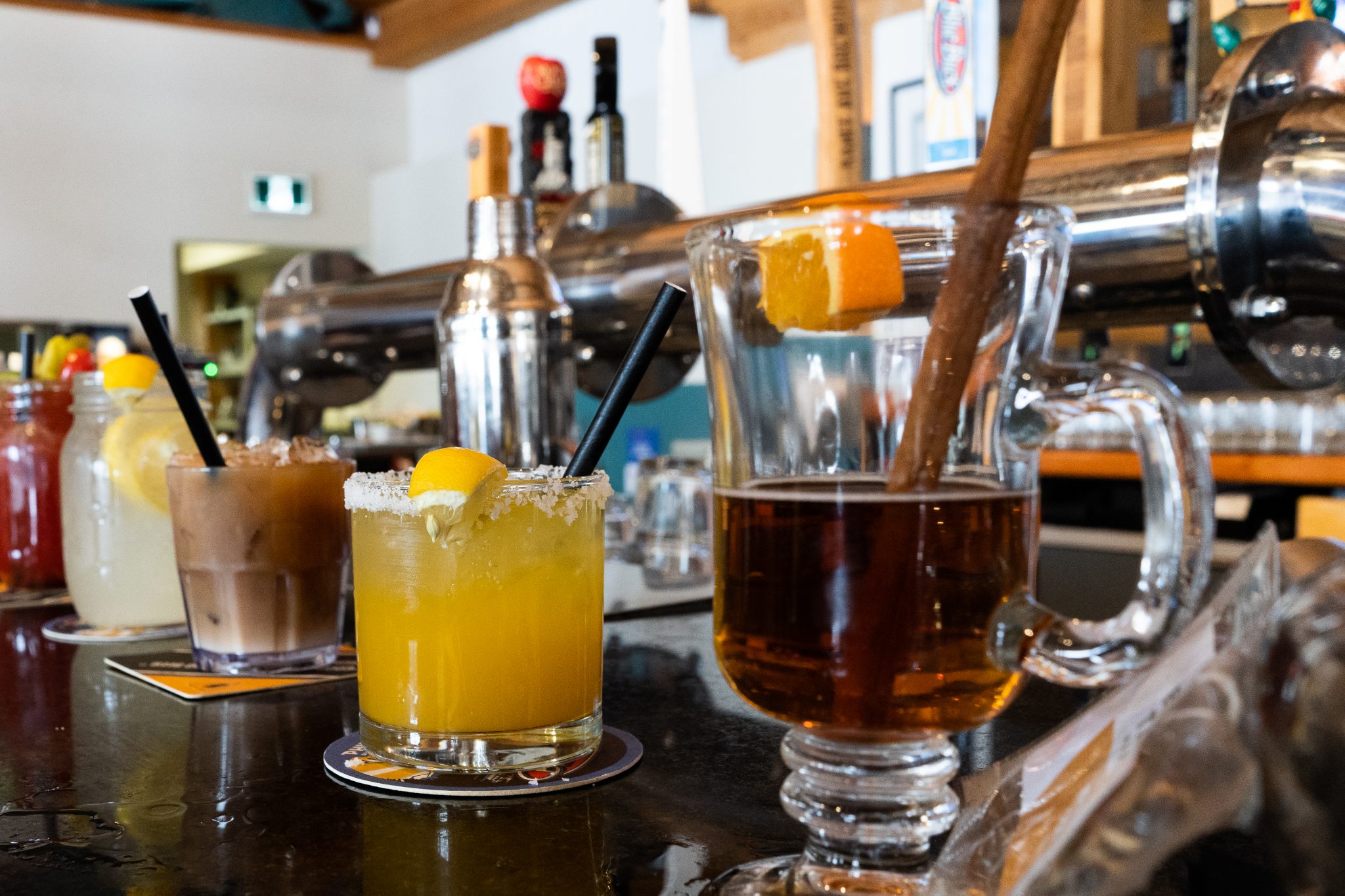 Après-ski is that beloved time spent socialising after a day on the slopes (or a mid-afternoon break – we won't be picky with the definition). For our guests ages 18+ that usually includes kicking the boots off at Lone Pine and settling in to enjoy a beverage or two.
To help you make the most of your après-ski, we've pulled together some thirst-quenching options to pair with your time at Norquay, no matter what your day has in store.
Norquay 96 Hazy Pale Ale
Pairs well with: ski meet-ups with good friends
Well, we just had to kick off our après guide with this season's community collab brew with locals' favourite, Banff Brew Co., didn't we? When you want to toast to ski buddies coming together to shred, this is the one.  Crafted for our 96th year, the Hazy Pale has all the spirit of Norquay good times, fresh on-tap. It's a refreshing, juicy pale ale packed with big hop-derived pineapple, citrus, and tropical flavour.  Perfectly sweet, for sweet days on the hill.
Shaft on Draft
Pairs well with: getting up early for first chair
For those full days on the mountain where you're skiing from the first chair until the last, we recommend the Shaft on Draft for a little caffeine pick-me-up. This mix of PARK Distillery espresso vodka, Blackbird cold brew and Alberta honey syrup served over ice with your choice of milk, is the perfect energy-boosting option to keep you shredding all day long.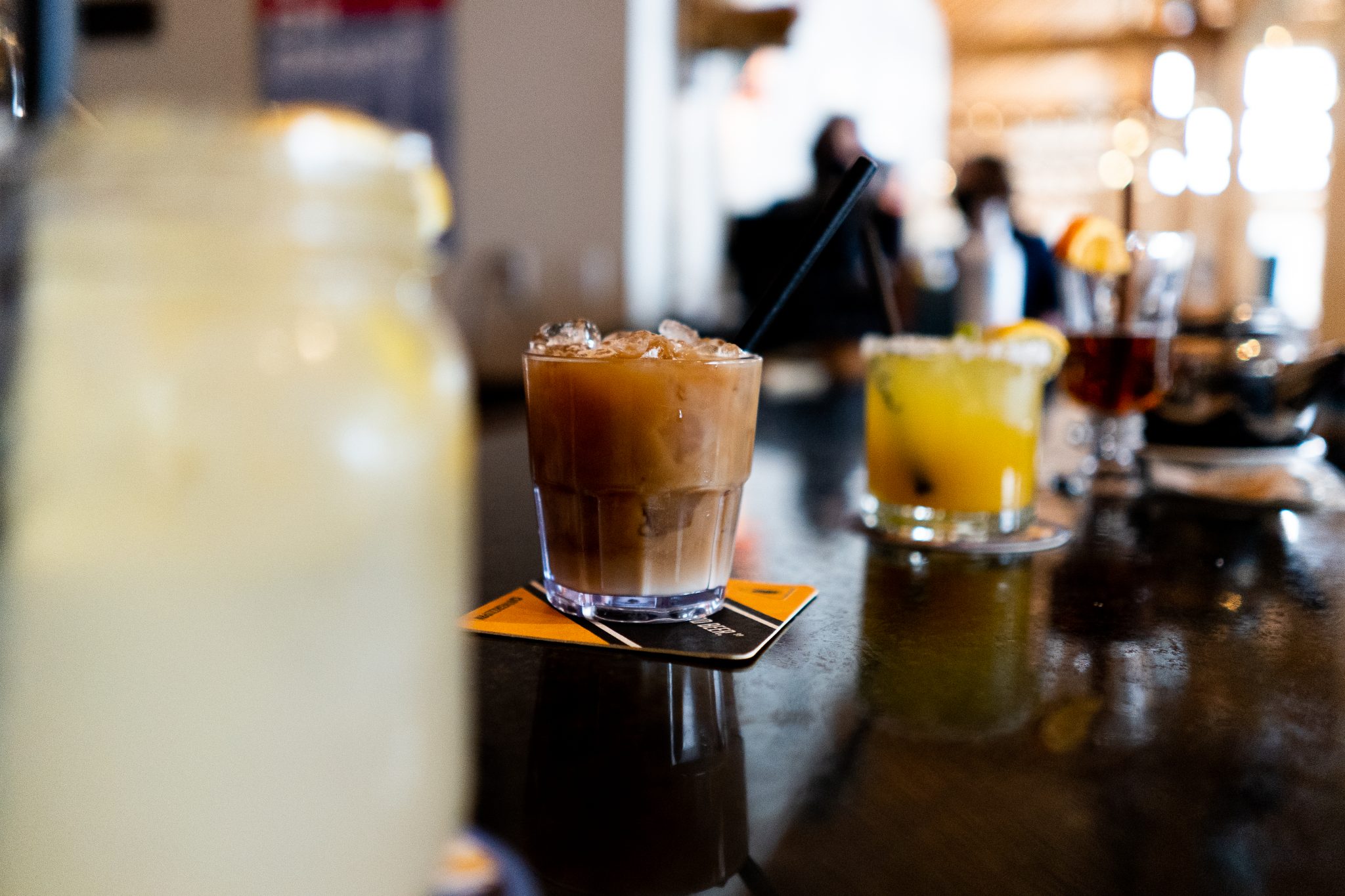 Maple Chai Toddy
Pairs well with: cold winter days
When the temperature takes a dip, we know there are plenty of snow enthusiasts ready to bundle up and brave even the coldest days. When it's finally time to head inside and defrost, there's nothing like a hot toddy to speed up the warming process. Our twist on the classic cocktail includes maple rye and Jolene's Tea House chai tea, giving it an extra layer of flavour and warmth.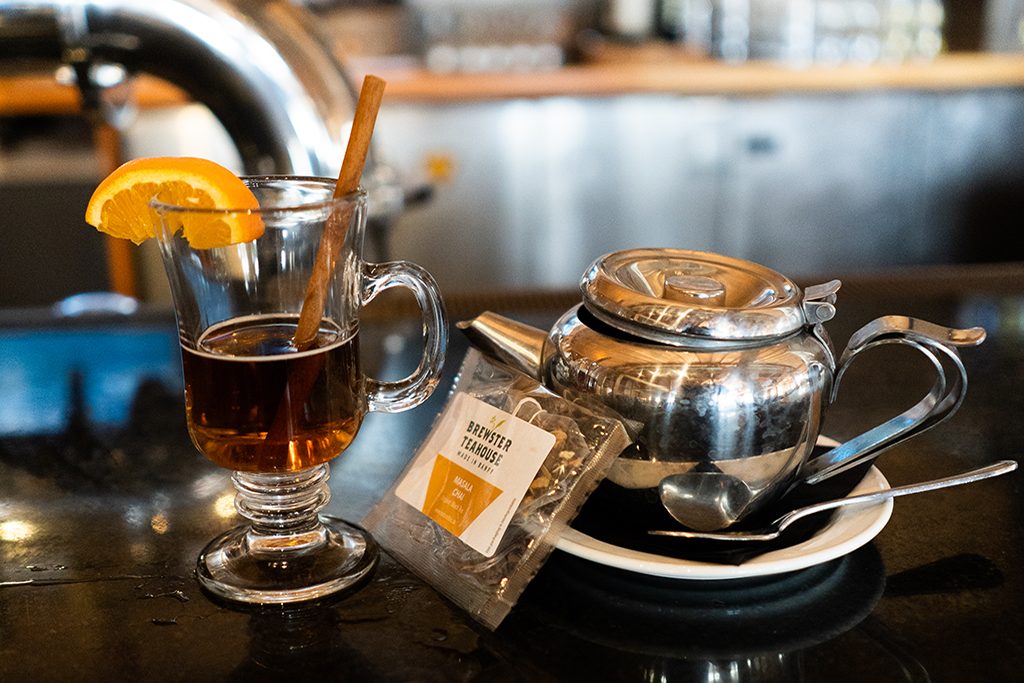 Banff Ave Ride or Dry
Pairs well with: deep powder
A classic bevvy for a classic day riding in the Rocky Mountains. When your throat is parched from the endless powder-induced hooting and hollering, a crisp and refreshing brew is always a good choice. Ride or Dry is an approachable, easy drinking, and dry pilsner created by Banff Ave Brewing — a true representation of Banff in a glass. We'll cheers to that!
Alpine Collins
Pairs well with: letting loose your inner child with a day of tubing
Tubing isn't just for the kiddos, but don't be surprised if you're hit with some good old childhood nostalgia as you're spinning, sliding and speeding down the lanes! And what better way to keep those youthful vibes going than with our refreshing, adult-only take on lemonade? The Alpine Collins combines Park alpine dry gin and St Germain elderflower to bring you notes of tart citrus and fragrant florals — you won't find this cocktail at the local lemonade stand.
Birds Eye Margarita
Pairs well with: goggle tans and party shirts
When the sun comes out and the spring skiing vibes are strong, an on-mountain fiesta is the only way to go. Our Birds Eye Margarita is a mix of Park chilli vodka, triple sec, simple syrup and pineapple juice. A little bit spicy, a little bit fruity and a whole lot refreshing. It's basically like being in the tropics, but the sand is snow and the ocean is the Rocky Mountains and iguanas are big horned sheep and… you get the picture.
Remember, this is only a guide to help get you started and there are plenty more pairings to discover! Afterall, if you are drinking responsibly, there's no wrong way to après.
For even more inspiration on how to pair your day with the perfect drink, check out our upcoming Stay and Après Tasting Session with Bear Hill Breweries.