Catching Up with the Read Brothers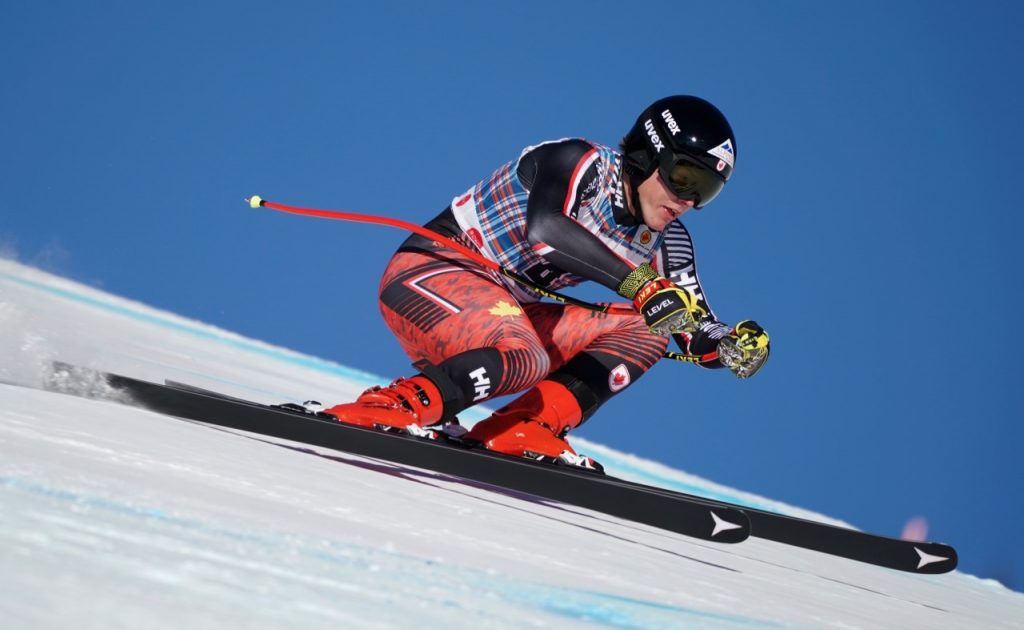 Ski racing has always been at the heart of Norquay ski culture, with the first races starting back in 1929. The mountain has since seen some of the biggest names in racing, and been their training ground for refining skills, gaining confidence, and preparing to compete on the world stage.
Two of those names who first started at Norquay are brothers Jeffrey and Erik Read, and it's safe to say they quite literally have ski racing in their blood.
From Canmore, Alberta, they are the sons of two-time Olympian, Ken Read (of the Crazy Canucks), and former national ski teammate Lynda Robbins. Having grown up on the slopes of Mt. Norquay, their talented ski legs were formed in the Canadian Rockies, and over the past few years, they've continued to add accolades to the family name.
We wanted to sit down with them to ask them about the 2019-20 race season to talk about their hectic schedules, daily challenges, and what they love most about the sport.
What have you been most excited about for this season?
Erik: Other than competing at the classic race hills like Wengen, Kitzbuhel, and Adelboden, I'm most excited about our world cup stop in Naeba, Japan. I've never been to the country, so I'm looking forward to skiing in a new place!
Jeffey: I am excited to get sendy on the World Cup tracks and look for some good results!
Do you each have a main goal for the season?
Erik: My key goal this year is to rank top 15 in the World Cup giant slalom standings. This will require being competitive week over week, and shooting for a spot on the podium.
Jeffrey: To get some results in the top 30 of the World Cup in super G and downhill. Last year was my first year on tour and I was gaining experience on the challenging and unique World Cup tracks. This year I hope to tap on that experience to push to be competitive with the best in the world.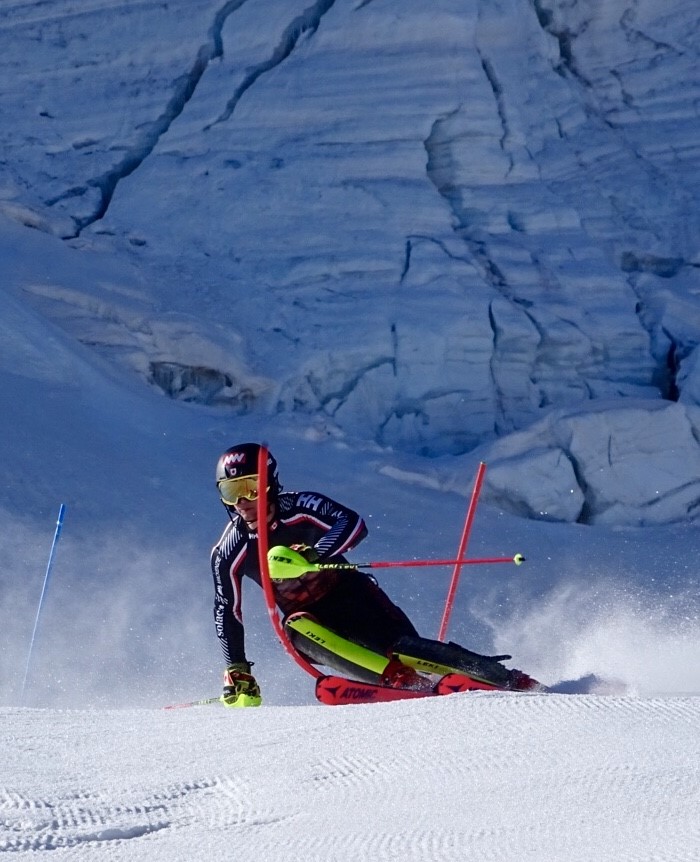 Those are some great goals. How do you both prepare mentally and physically for them and for the season?
Erik: Mentally, I've been working with my sports psych the last few years, honing the tools and routines that allow me to get out of my head on race day, so I'm not overthinking. Physically, my work in the gym started back in May with physical testing, and since then, I've put a lot of hours of work in over the last 5 months. Lots of cross-training with tennis, hiking, climbing, and biking to supplement my gym work.
Jeffrey: This season, we took the summer to focus almost entirely on fitness. We have identified it as a gap in our preparation and we put a lot of time in the gym, bringing our fitness to a higher level for the season. Along with that, we have done two on-snow fall camps in Europe (Saas-Fee in September; Hintertux and Soelden in October).
What do you see as your biggest challenge this season? And how do you plan to overcome it?
Jeffrey: Despite having raced most of the World Cup tracks, I am still relatively inexperienced compared to the veterans of the circuit who have raced the mountains for 15 years or more! Fortunately, I have a strong team around me with lots of guys in the same boat, all seeking to build our experience base. We work together and help push each other to be the best we can be.
Erik: Our schedule and the sheer amount of travel is the hardest challenge in the World Cup ski season. We have a week in January with four world cup starts in three different countries.  Keeping up with daily mobility and warm-ups after a long day in a car or a plane is tantamount to success.
So with the gruelling race schedule in-mind, what keeps you going when things become intense? How do you stay motivated?
Erik: That feeling of acceleration and linking a couple of awesome turns together. Those bluebird days with perfectly groomed snow always bring a smile to my face, so I think of my best days knowing it can only get better when you're grinding away.
Jeffrey: Sometimes, I just need to dial down the intensity for a second and appreciate that I get to go out every day and do what I love most, which is going fast. This allows me to refresh my mind and keep fighting.
Can you describe your training schedule in between races?
Erik: We usually travel near to the next race location early in the week and get 2-3 days of high intensity but low volume training. Our coaches try to prepare the slope with water injection (which makes it very hard, almost like a skating rink) and find training hills that are similar to the race. I always make sure I take a day off before a weekend to make sure I'm feeling as close to 100% as possible for the race day
Jeffrey: Yeah, and I'd say along with that, during the season we are still constantly trying to refine our technique but with fewer runs compared to the number we do in the summer. With the lower run count, it allows us to do some race simulations. We will have a fun race for possibly a bag of candy and it goes to the winner of the first two runs. This keeps us pushing and helps up practice charging when there is something on the line. A typical day will we will arrive at the hill and load the chair as soon as it opens. Then do our first two race simulation runs followed by 3 or 4 more working on our technique. We call it at that and do some fitness, such as lifting or bike sprints in the afternoon. The race season is very busy, so typically, we won't get more than 5 days of training between races. We have to make the days count!
What would be your advice to any young skiers dreaming of following a professional career in ski racing?
Erik: Ski as many days as you can when you're young! Just being out building different skills as you ski the various terrain across the mountain is invaluable and helps you fall in love with the sport! This advice was shared with us by Mike Wiegele, who started the Banff Alpine Racers ski club and who continues to be a big supporter of both Jeff and I, as well as the ski club.
Jeffrey: Have fun with it. You cannot forget the reason you started this sport in the first place. Being able to go and have fun even in the toughest days will help you massively down the road.
You can follow both Erik and Jeff's progress throughout the season by viewing current results on the International Ski Federation's website: