Fun This Big Shouldn't be Reserved For The Littles: Five Reasons Tubing's Not Just For Kiddies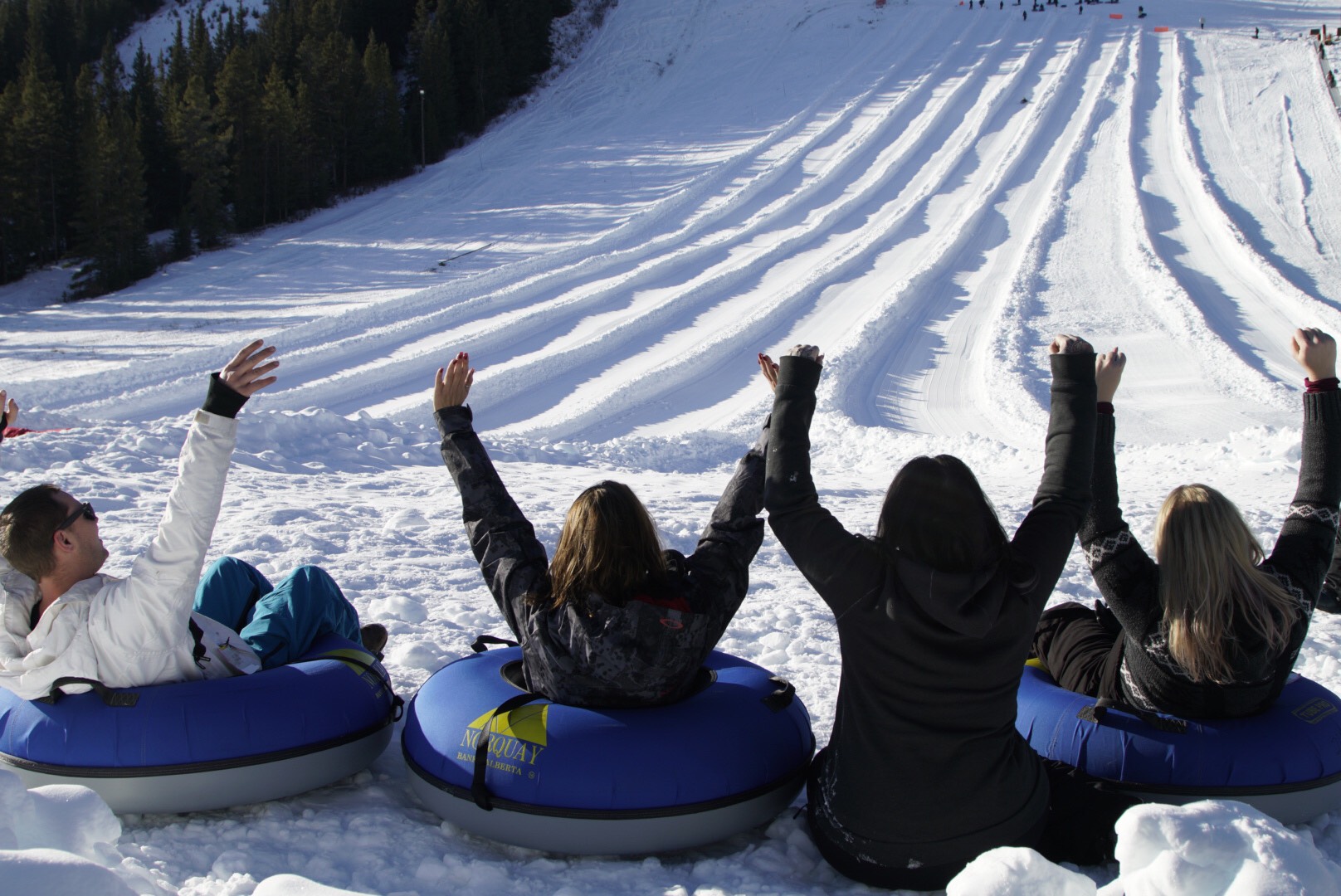 Adulting is hard. So do yourself a favour and feel that kid-like freedom of just. letting. go.
Say goodbye to the grown-up pressures of the day, and hello to the big-lane thrills of Norquay's Tube Park. You might just be surprised at how much a little snow sliding and laugh-out-loud spinning – all from a giant inflatable donut – can be.
Trust us adults, if you've not yet discovered the big fun of tubing, you're seriously missing out.
Not convinced? Here are five reason's Norquay tubing's not just for kiddies.
1. It might just be the coolest happy hour in town
Switch up the typical happy hour spot completely and meet on the mountain. Take in the big blue skies and jaw dropping Banff views (so much better than staring at the same four walls of the bar) as you grab your friends, co-workers, or other half and end your day on a snow tube. This is social time served at high speed, finished perfectly with some après at the nearby Lone Pine pub (and don't forget: you can shuttle from the resort to downtown Banff, so no need to hold back on that beer / cocktail order).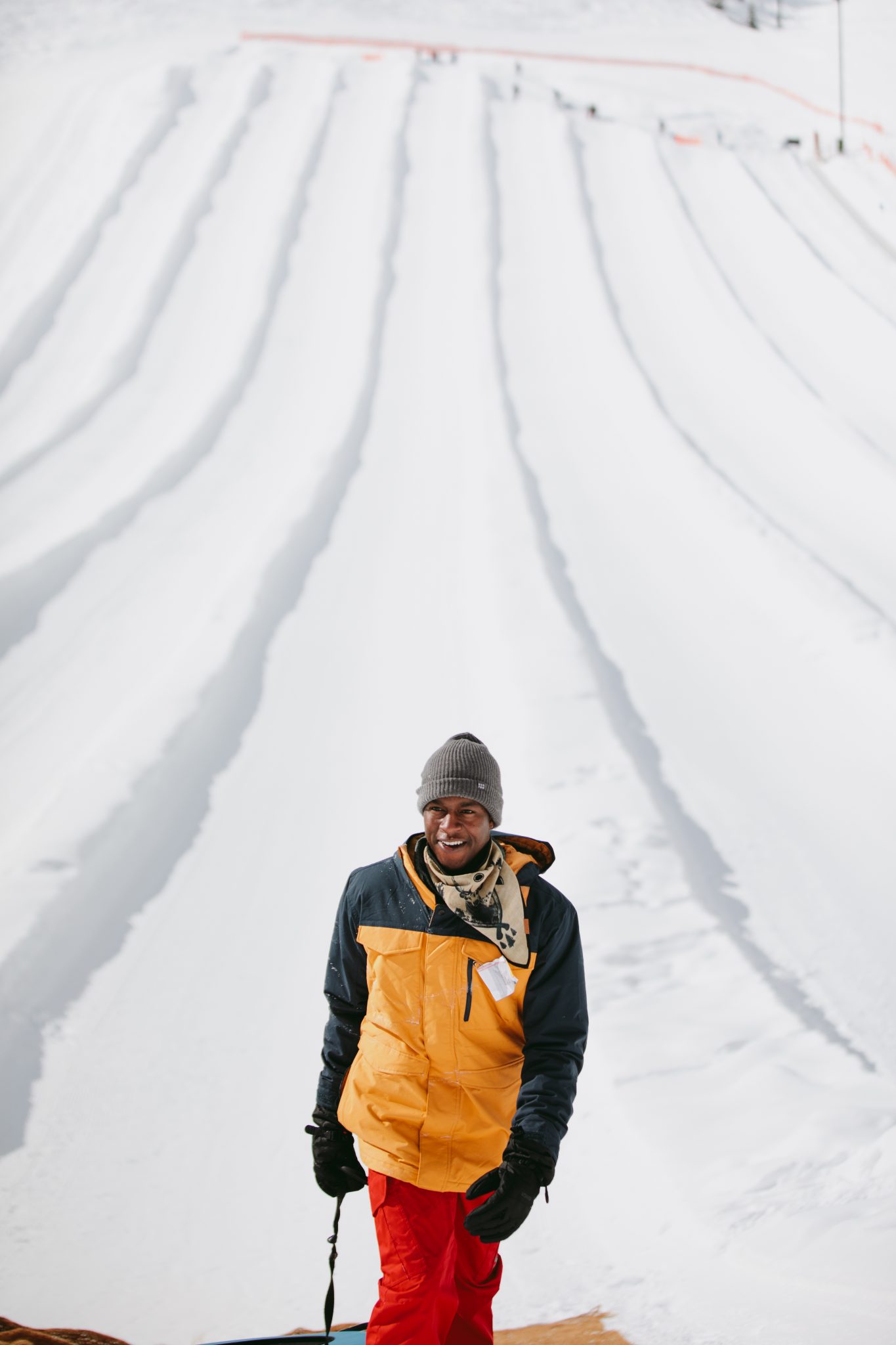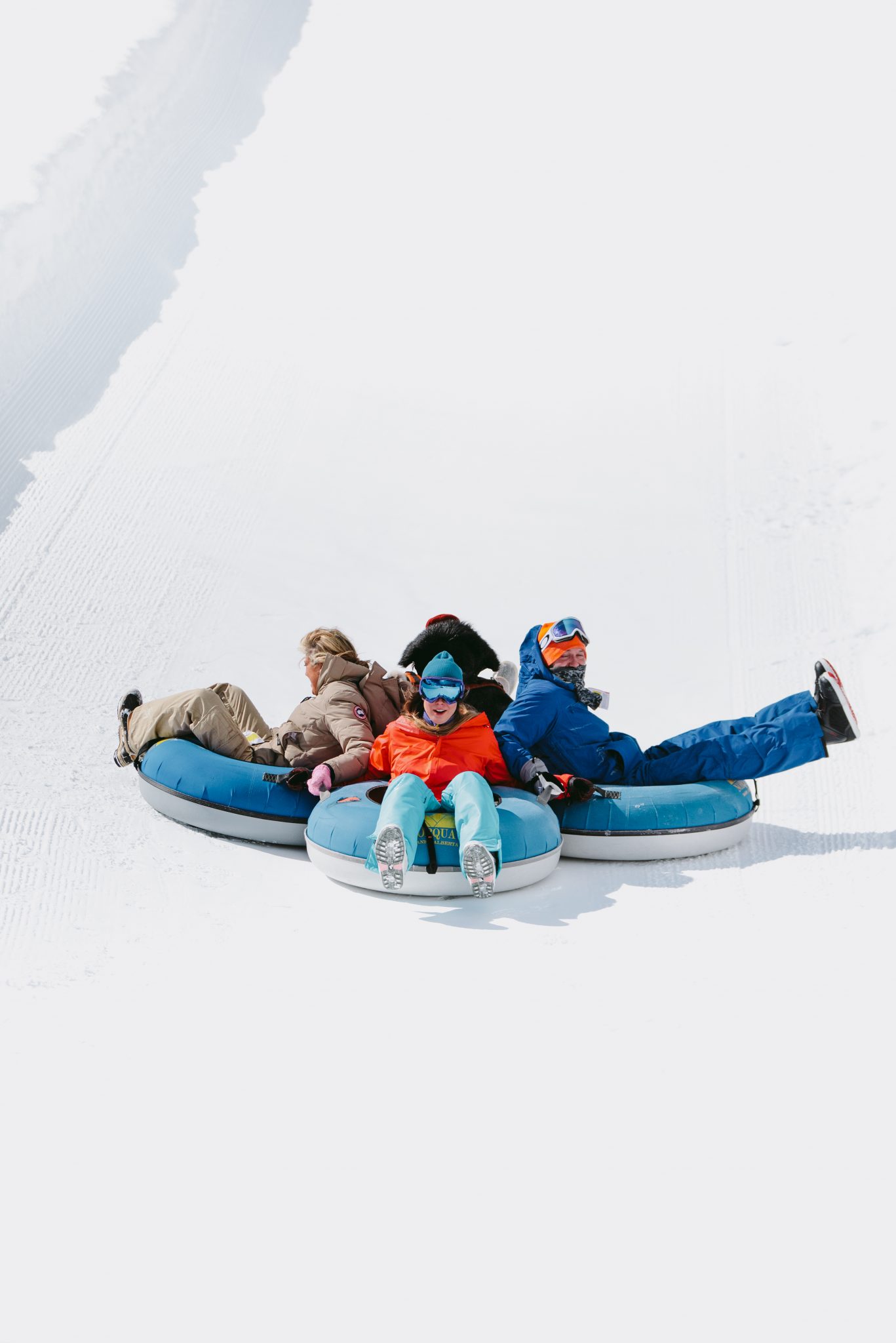 2. It's seriously speedy!
Not to brag, but our lanes are the longest in Alberta, *read speediest*, so we're not kiddin' around when it comes to how fast we can fly down them.
You can't help but get in the mood for a good time, when you've got the feel-great beats cranking from the stereo (of our vintage Tucker snowcat).  This is a fun time, amplified.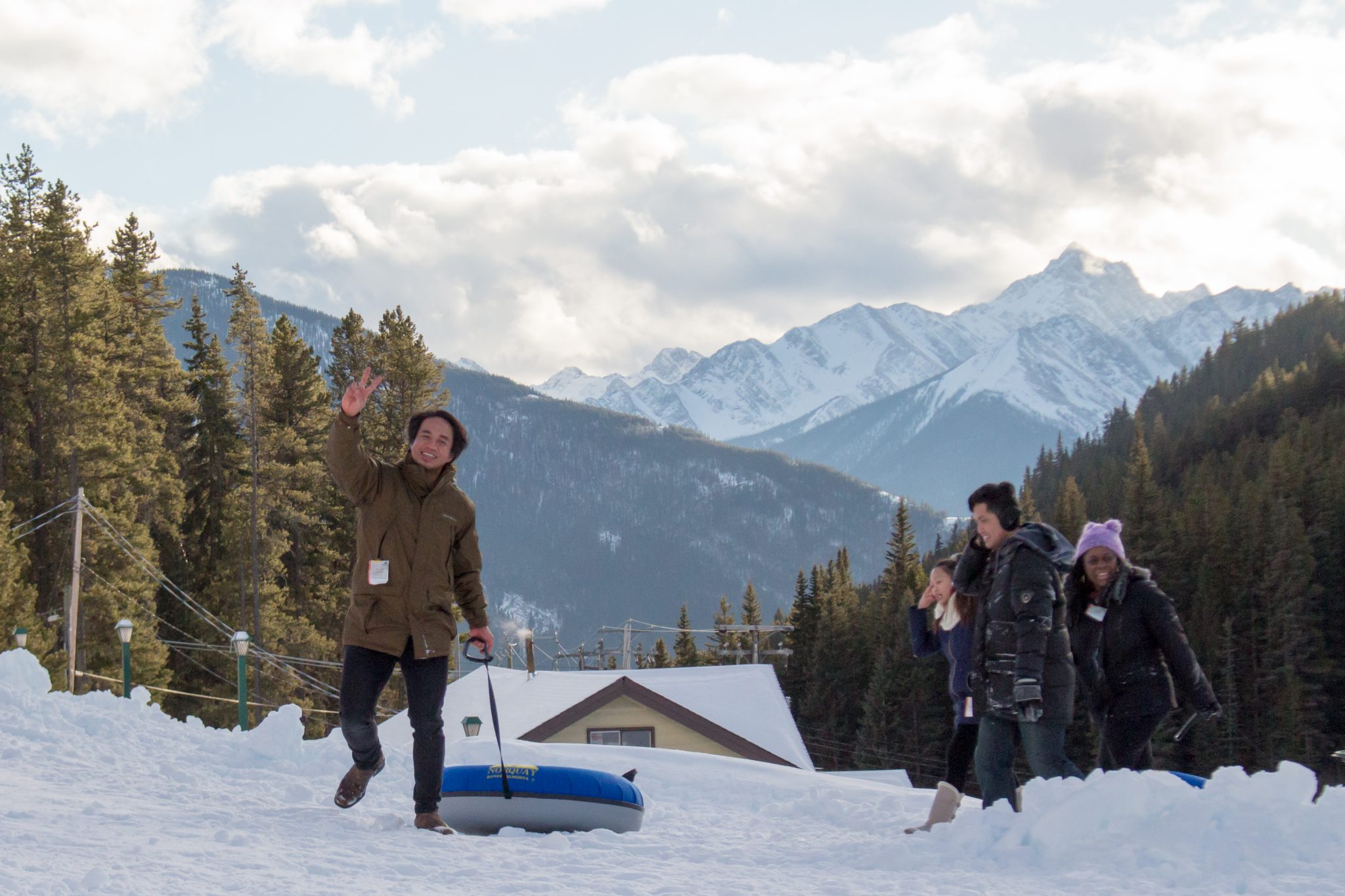 4. You can do it at night
After the sun sets, the real fun in Banff starts.  And night tubing at Norquay is having a real moment, fastly becoming one of the most popular ways to spend winter evenings.  And why not?  A different kind of speed date, meet your love interest on the magic carpet – for a memorable night on the lanes.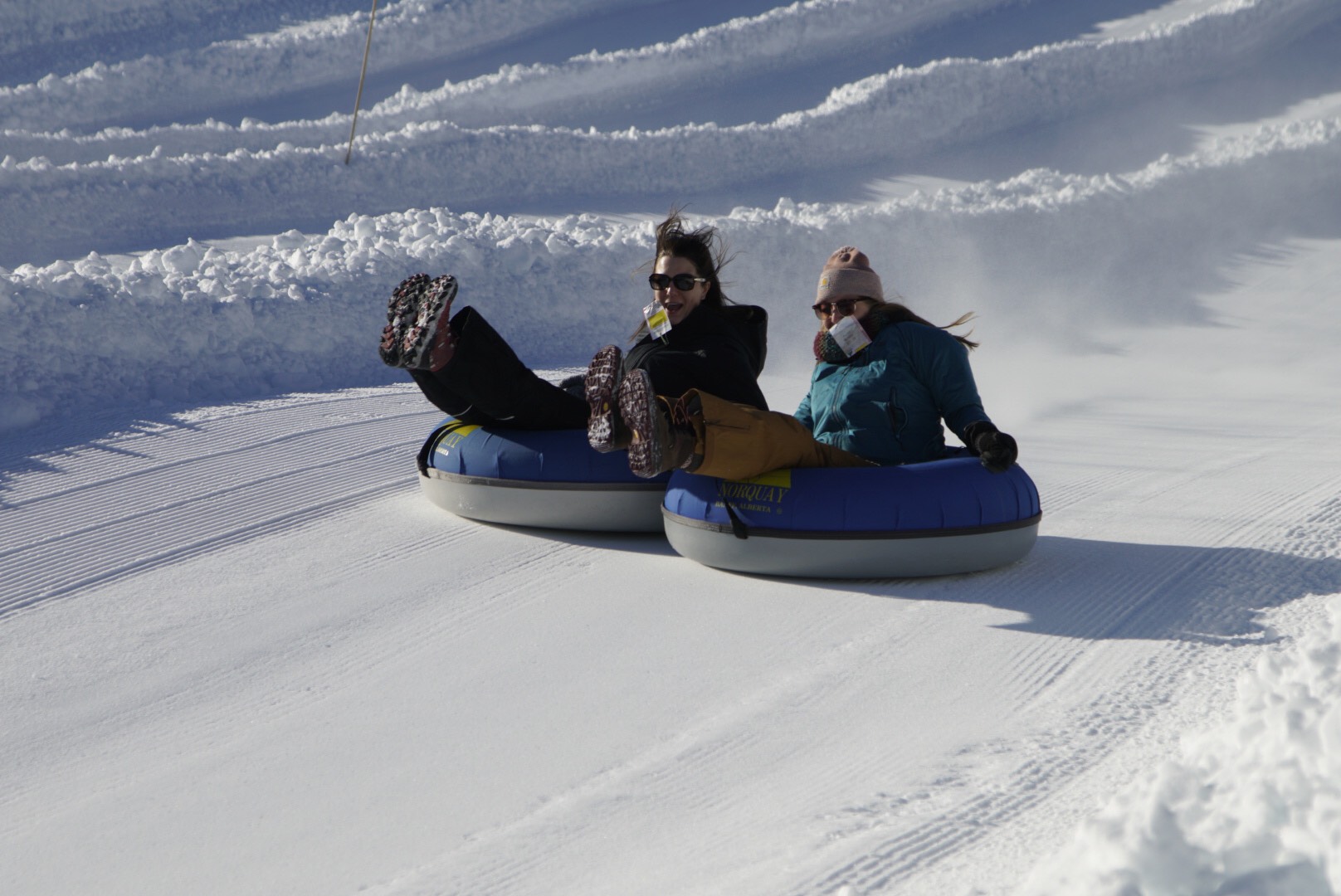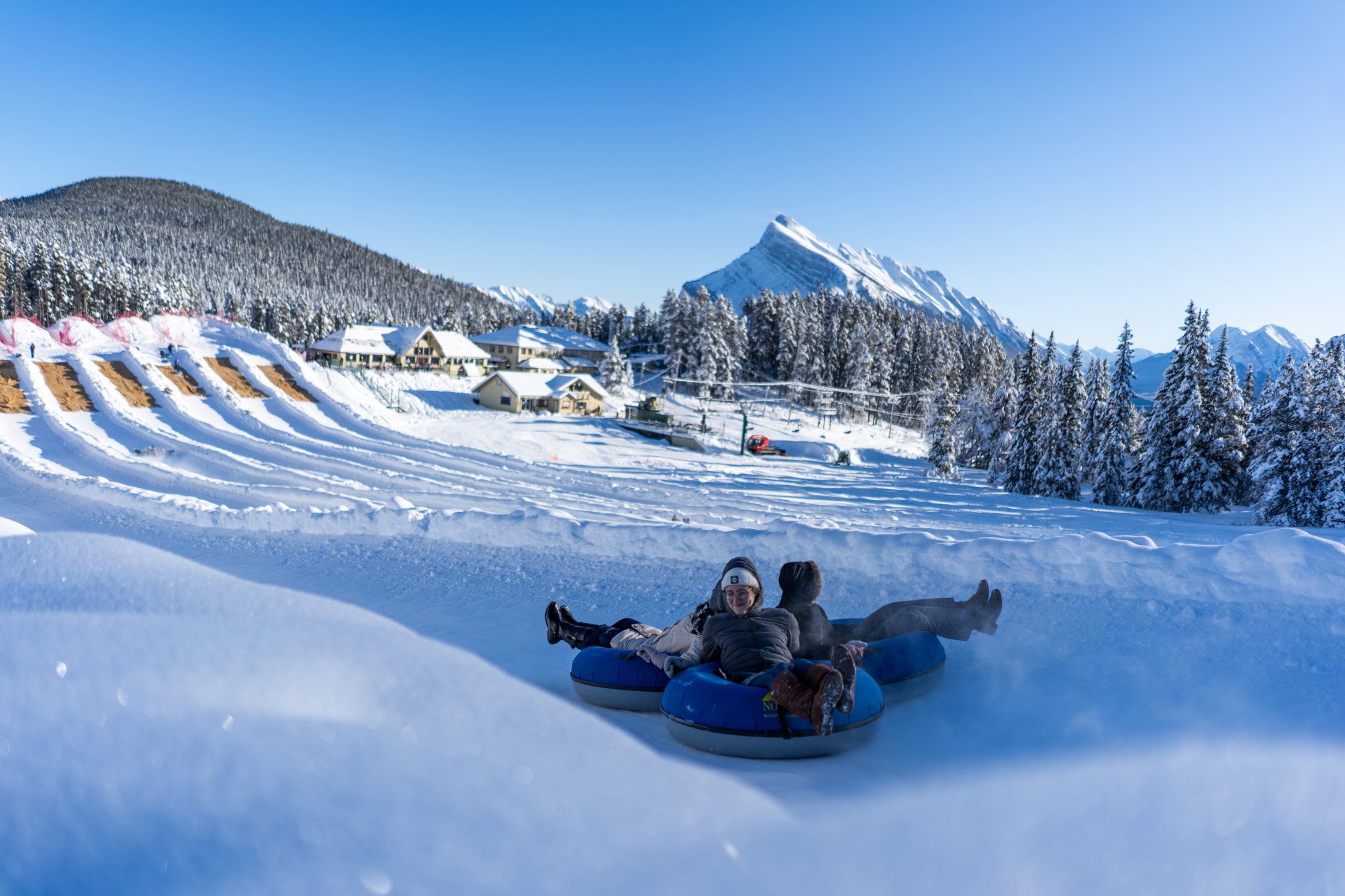 5. You can make it a group thing
It's a case of, 'the more the merrier,' at Norquay's Tube Park. Rally up the gang and head for a group get-together that's fresher than a Banff winter morning.  With its xxx lanes, there's plenty of Park to go around and no shortage of giant tubes to hop into – and with no previous (or specialist) skill required, you can be guaranteed that everyone on your invite list can simply sit, hold on, and gggooooooo!!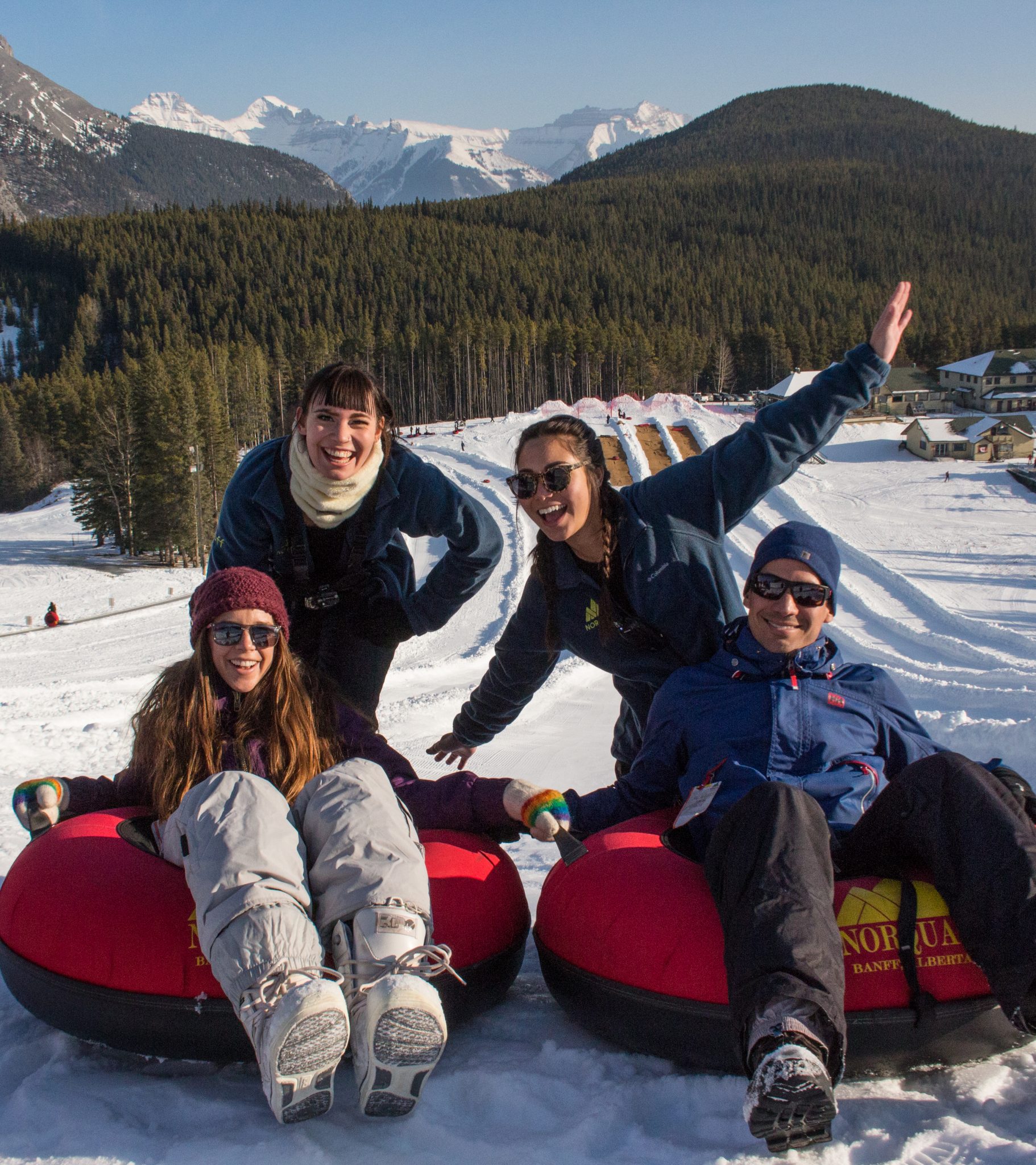 Norquay's Tube Park opens for the season on December 18, with night tubing kicking off on January 7, 2022. Tickets for the Tube Park must be pre-purchased, with a limited number of tickets available for each session. Find more information, and book tickets, here.