Learning the Slopes as an Adult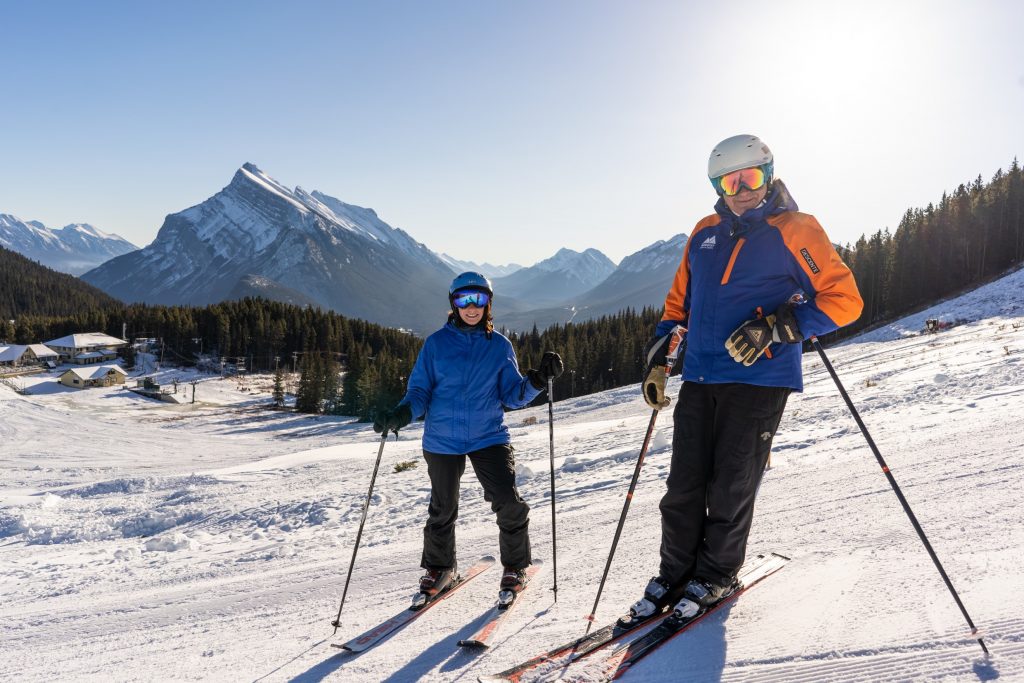 I am a big fan of adult learning (as I slide my glasses up the bridge of my nose), but generally in a more traditional sense and not in a whizzing-down-a-mountain kind of way.
But here I am about to trade my glasses for a pair of goggles and strap on my skis.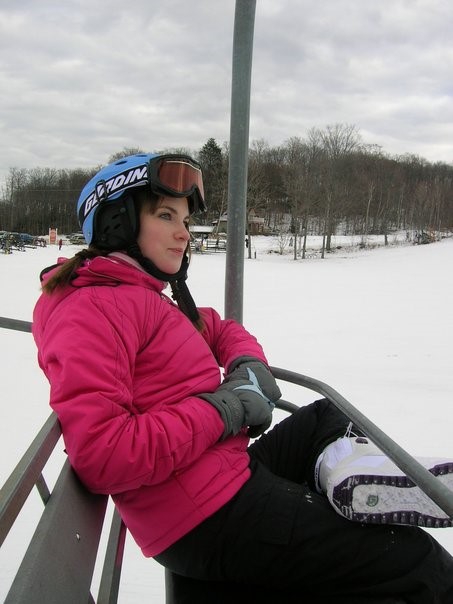 When I was younger, I tried my luck at snowboarding and even joined the racing team in high school. Don't let that fool you, there weren't any try outs and it seemed like a decent way to get the odd day out of school. I'd stumble my way through a practice race and then mysteriously disappear for the rest of the day on the hill. Until I broke an elbow and "retired" from my career in winter sports.
Like most great athletes (because I definitely fit in that category), I couldn't go without one last hooray. So, after moving to the mountains it was time to test my skills, and this time with skis.
With two planks instead of one, I joined Gord Fielding, head of Snow School, for my first ski lesson. Having tested out skiing last season a few times and catching the hang of it much more quickly than snowboarding, I still wasn't sure what I was doing right and what I needed to improve.
Booking a lesson was the best thing I could have done. We started our day on the bunny hill, and the most difficult part was the magic carpet. Picture me dropping a mitt, dropping a ski pole… Needless to say, I had to pull something out of the bag with that start.
Gord assessed my skills and decided it was time to move over to the Cascade chair to build upon what I already knew. And, most importantly, he asked all of the right questions; digging into why I was taking a lesson now.
Looking for more confidence and a back-to-the-basics attitude, we started building step-by-step on techniques to achieve more fluid turns and seamless runs.
By the end of my lesson, I was feeling more solid and secure on my skis with take-away homework to practice. Keen to test out everything I had just learned, I decided to take a few runs on my own – mentally repeating all of Gord's tips and tricks. His suggestion? Take the new skills and give them a go on my own and then book a follow up lesson after a few days of working on the improvements.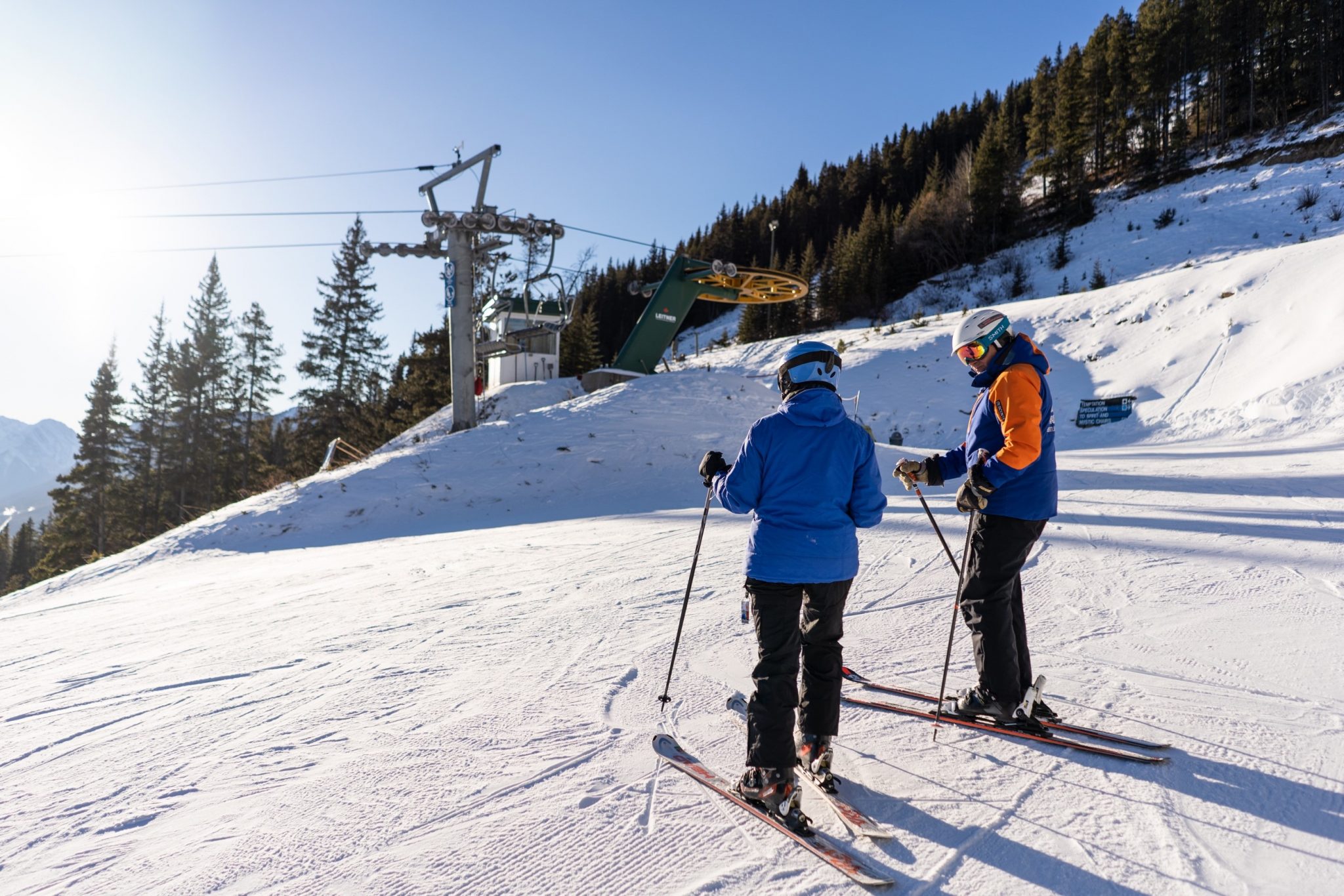 As an adult, I was a lot more conscious that when I fall, it's a lot more ground to cover than a child and there would be more at stake if I did hurt myself. But, the snow instructors are so focused on safety and giving you the skills to make it down the mountain that you quickly let those fears go and just enjoy the day.
A great bonus, I only took a tumble once and left unscathed. And, in the interest of all honesty, I had been avoiding Mt. Norquay. It's long been known as the local's hill and, to me, that meant excellent skiers only that are experts at navigating black runs. To my surprise, I was warmly welcomed with a wide variety of beginner terrain.
I left the lesson feeling more confident and like I was becoming a stronger skier. I was using the right muscles and felt relief in areas that I normally would be stretching out for weeks to come. I can't wait to get back on the hill and work on the pointers Gord gave me.
Next up: practice, practice, practice, and a follow up lesson to show off my newly mastered skills.