Legends of Norquay: Leo Berchtold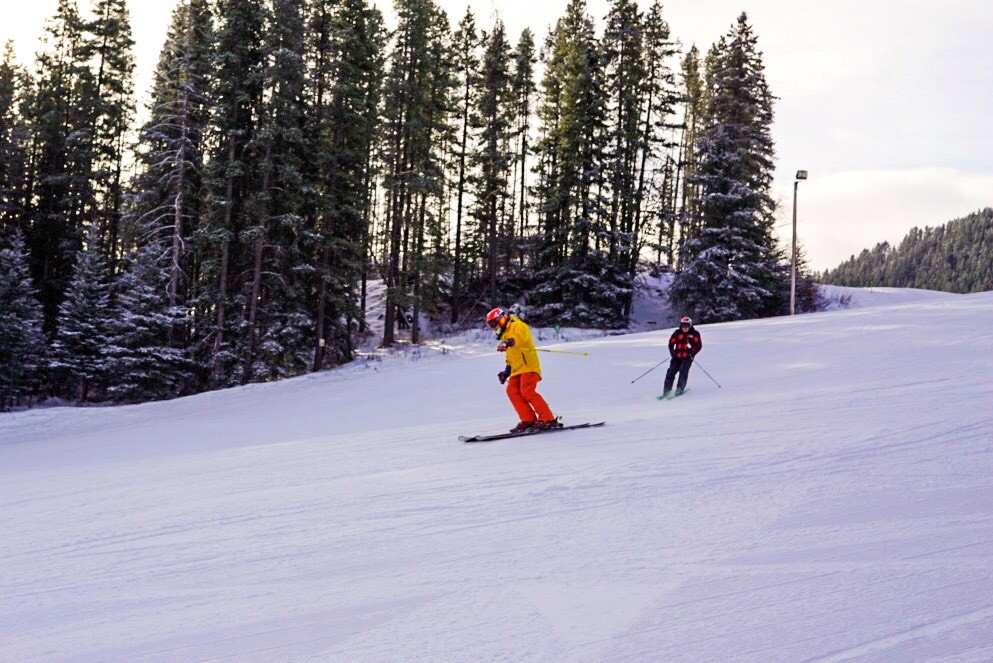 Arriving on the shores of Halifax in January 7, 1952, Leo Berchtold was ready to see what life in Canada had to offer. Before leaving his home in Switzerland, he secured Canadian citizenship in hopes that, should he wish to stay on Canadian soil, he would have his paperwork.
He found his first base in the nation's capital and with job offers perusing him from left and right, he couldn't find a compelling enough reason to leave Ottawa. As an employee of a printing company and of St. John's Ambulance, where he was a life guard, he was content with the life he was building. It wasn't until he rescued the visiting son of the Western's Superintendent that he was given an offer worth considering.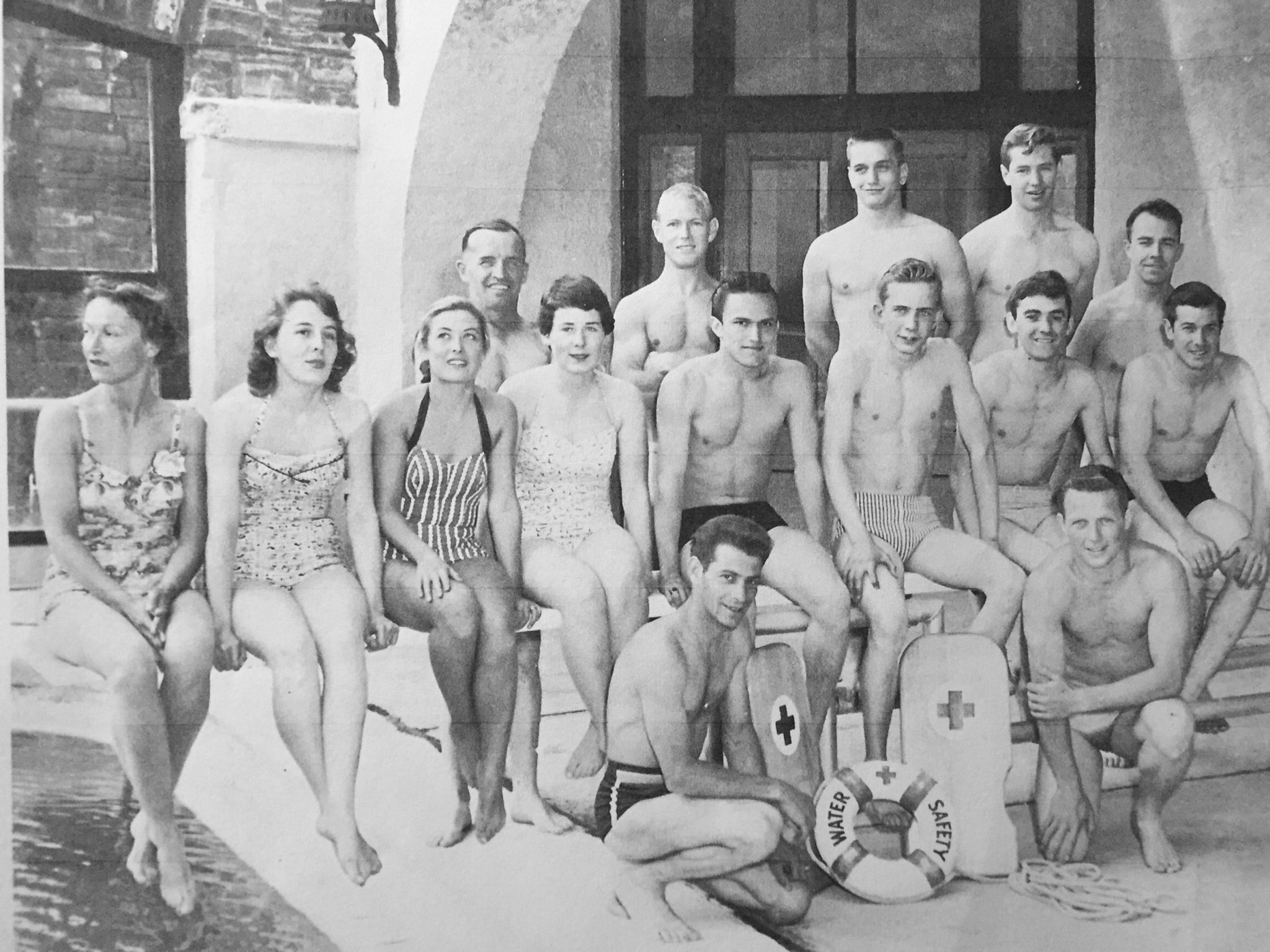 At the age of 25, Leo packed up his car with his water skis and snow skis strapped to the roof and headed towards Banff National Park where he took a job with the government at the Cave and Basin. With nowhere to water ski he turned to Mt. Norquay in the winter of 1956 to indulge his most fervent passion: skiing.
Today, Leo welcomes us into his home, downtown Banff, where he rifles through stacks of folders to show off his most precious memories. A self-proclaimed collector, he introduces his many newspaper clippings, photographs, and books and says, "I can find anything that goes back 50-60 years or more. But, this is nothing, you should come downstairs with me," where he keeps the rest of his files.
Soon after he arrived in Banff, he quit his job at the Cave and Basin and he began working with Monod Sports, which can still be found downtown today. Taking several jobs throughout the decades, his love of sports remained consistent. Leo coached skiing and gymnastics, competed in cycling races, scuba-dived, and mountain climbed.
He remembers back to skiing and racing at Lake Louise when, "at the time, it was only Mount Temple, and Sunshine was only open at Christmas and Easter, if you can believe it." Throughout his 63 consecutive years of holding a season's pass, he maintains that Mt. Norquay is his favourite of the three mountains. As he shuffles through a booklet off his past season passes, he remarks "Mt. Norquay, to me, is the number one place. The staff are so nice and helpful." Having just returned from a morning of skiing at the age of 88, we've got to trust his expertise.
Leo is so engrained in the history of Mt. Norquay that he was even, unbeknownst to him at the time, used to advertise Canada for the Olympic bid in the 1960s. He and his wife Marion had returned to Zurich for a visit, where in the train station, he looked up and said "hey, that's me, where did they get that picture?" Towering over him was a life-sized image of him riding the North American Chair at Mt. Norquay.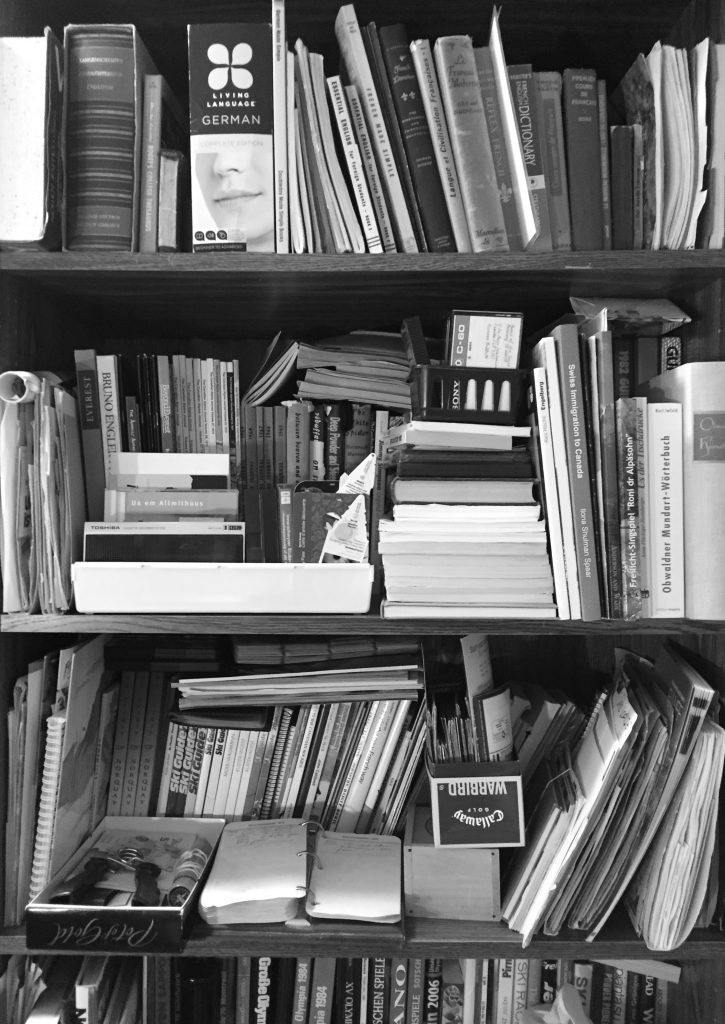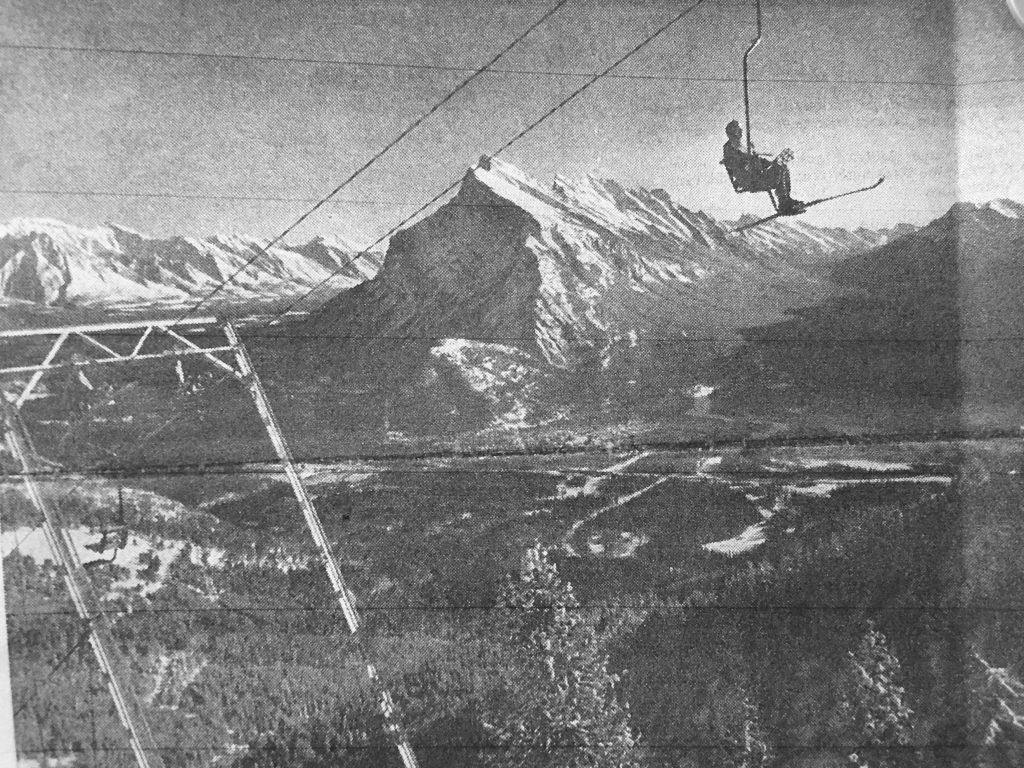 It's not unlikely that the photo was taken while he patrolled at Mt. Norquay. "At that time, the government paid the ski patrol. Now, the ski patrol is the responsibility of the ski area." Some of his fondest memories relate back to his patrol days where he once rescued a man strapped into a rogue rescue toboggan flying down the slopes and piggybacked a girl down on his skies who suffered from a broken leg.
His remarkable tales have seen multiple ski hill ownerships and he even remembers back to a time where visiting the hill without skiing was discouraged. "People would come to Norquay and would bring their own lunch and wouldn't buy anything." He'd say, "you're not a skier, come with us anyway, you can stay in the lodge and see us skiing." But one previous owner "got tired of that and he painted the windows, so you couldn't see out anymore." He laughs and thinks "I bet people don't remember that.
As a sport on whole he believes that skiing is the most social. And, he challenges you, "if someone knows different, then you let me know." He remembers back to learning golf and how to putt only to be shooed off of the golf course and he remarks "that would never happen in ski, nobody gets chased off the ski hill because you are a beginner or medium or whatever."
To this day, Leo meets his old skiing pals for a few morning runs and a social coffee afterwards. Often spotted wearing a bright yellow jacket, he welcomes you to come by and say hello. He'll introduce you to his buddies and they'll maybe even ski a few laps with you.