Norquay After Dark: 5 Winter Activities for After the Sun Goes Down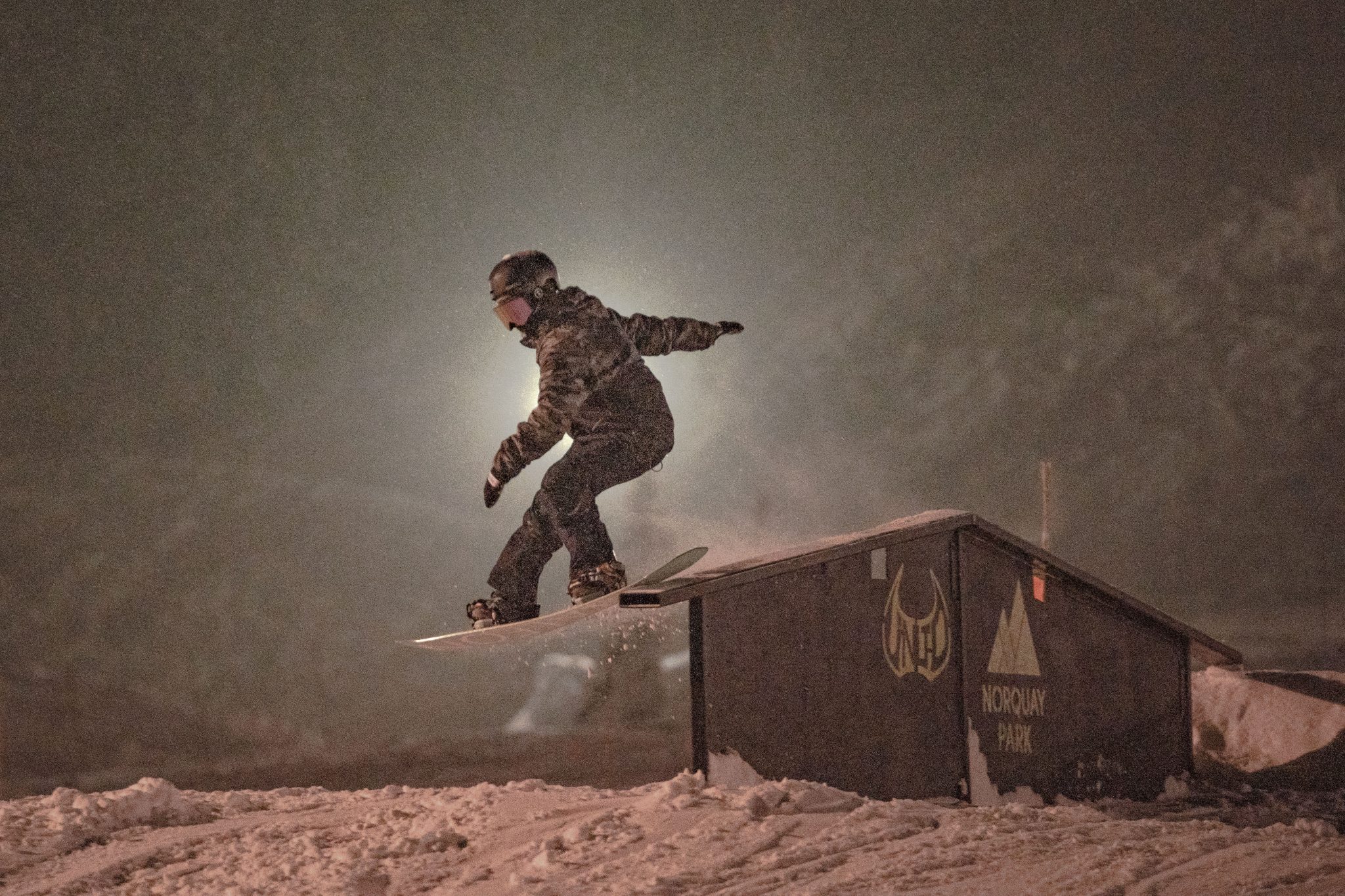 When the other ski resorts are calling out "last chair", we're just getting started at the Mighty Quay! Here are 5 winter activities you can do at Norquay to keep the fun times rolling even after it gets dark.
Just because you were busy during the day doesn't mean you have to miss out on skiing! Join us on Friday and Saturday nights from 5pm to 9pm for some unforgettable laps under the stars, with the only night skiing experience in the Canadian Rockies.
When the sun goes down, the flood lights come on and the Cascade chair starts spinning so you can shred well into the evening. Night skiing is family friendly, tons of fun and will have you thinking about skiing in a whole new light (under starlight, that is).
Plus, our terrain park is also open for those who feel like getting tricky with it!
See our Hours of Operation for an up-to-date schedule of night skiing dates.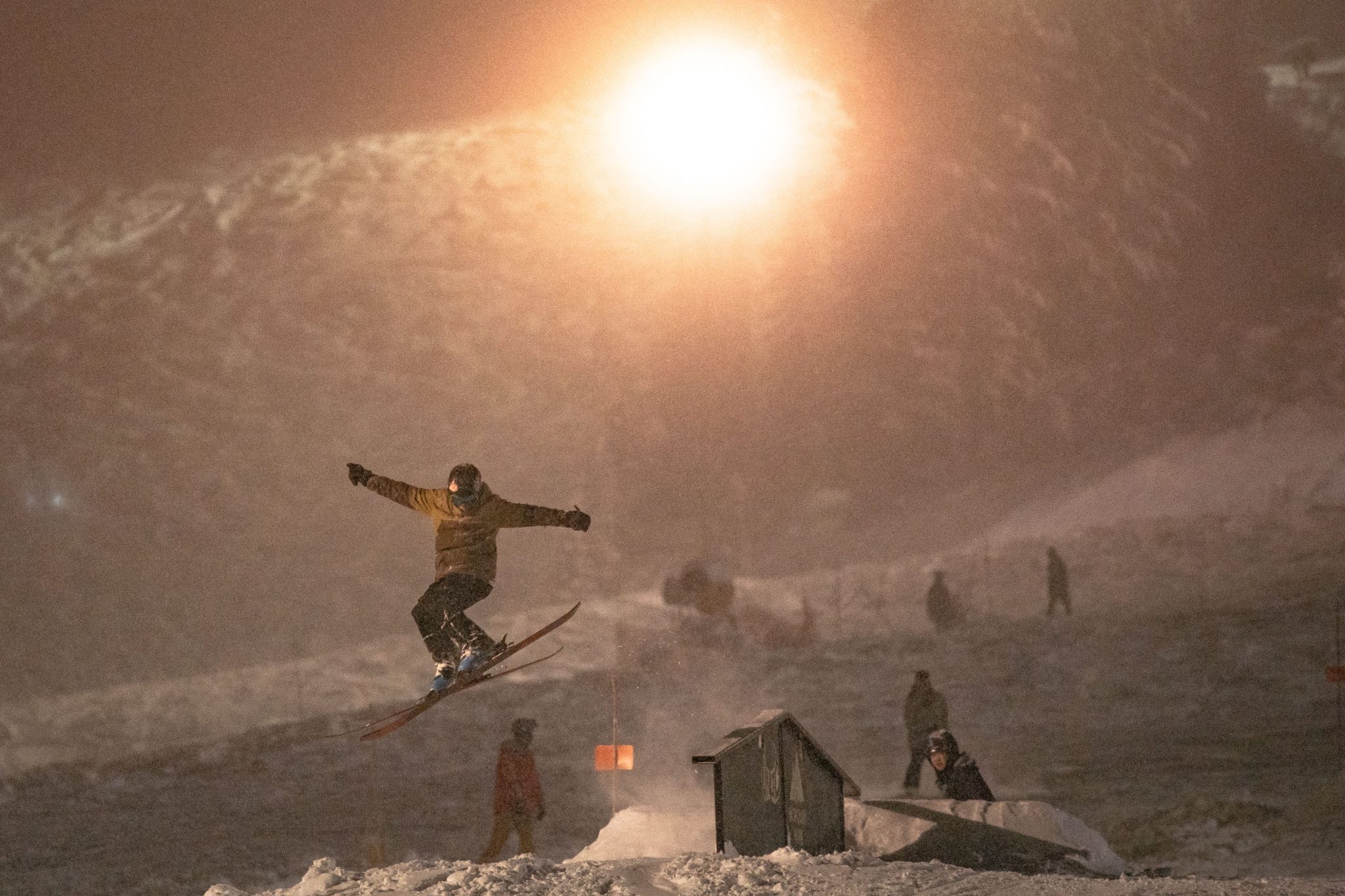 Looking for a date idea that's both fun and exciting? Night tubing. Need an activity the whole family can enjoy after a busy day? Night tubing. Want to get the friends together but colliding work schedules mean only evenings are free? You get the picture.
On Friday and Saturday nights, the Norquay tube park is the place to be! Enjoy the thrill of sliding and spinning your way down the biggest (and best) tube park in Alberta under the bright lights — no skill required.
See our Hours of Operation for an up-to-date schedule of night tubing dates.
* For ages 4 and up. Children must be a minimum 42 inches tall. Purchase your tubing tickets in advance here [link].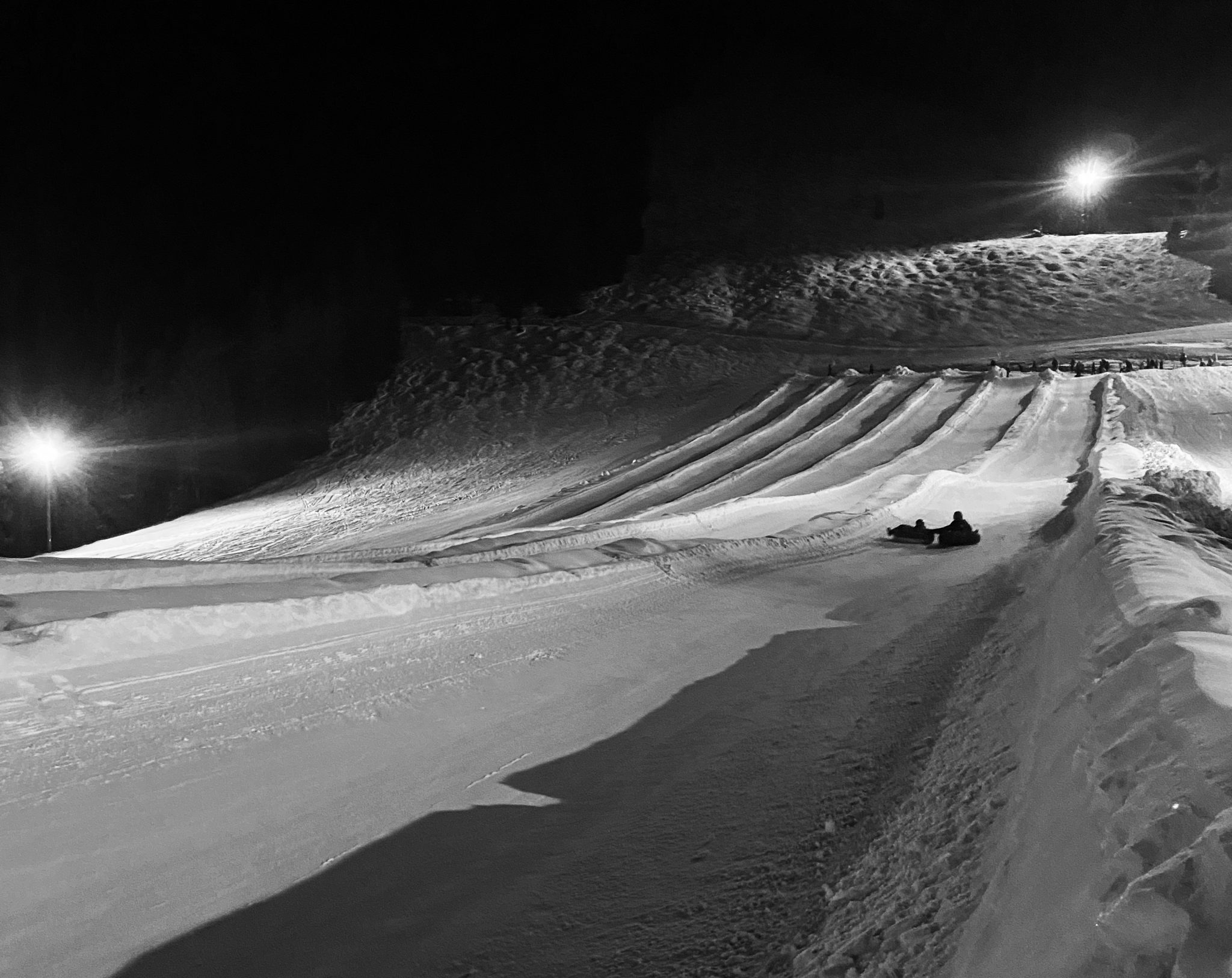 If you're on the hunt for an evening event that requires speed, creativity, and the ability to take a good laugh at yourself [and your teammates!], then mark your calendar for Friday, Feb. 25, because Norquay's Cardboard Sled Derby is back!
Race down the Norquay Tube Park for your chance to win great prizes and even greater bragging rights. The catch? You'll be racing in a self-made sled built using only a combination of tape, string, garbage bags, glue, and cardboard.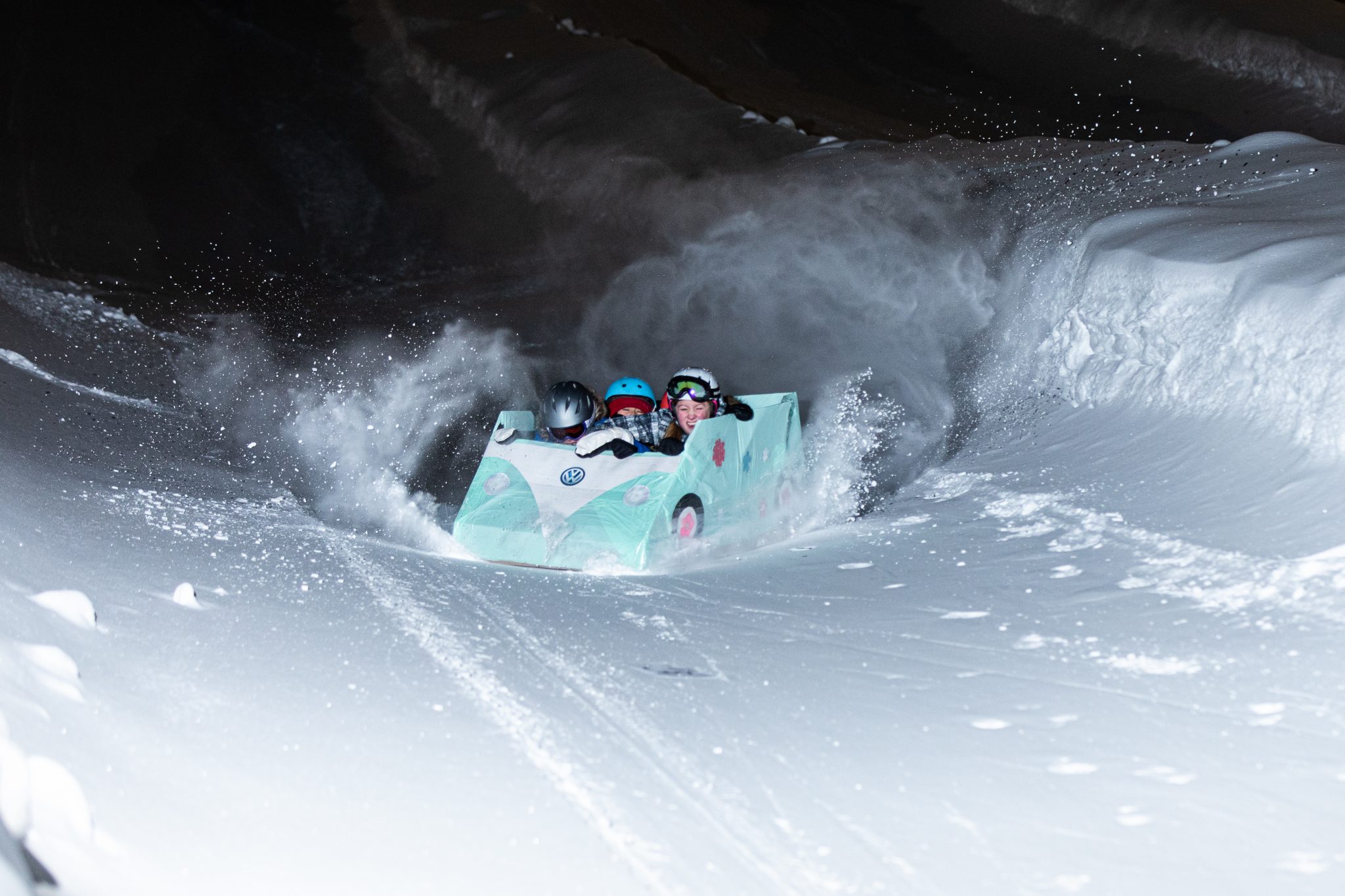 4. NORQUAY MASTERS RACING – BEER LEAGUE SERIES
Take your night skiing action to another level with a race series that's all about having a good time! Although it's in the title, mastery is not a requirement, and no experience is necessary — you just have to be willing to have fun. One race evening is already wrapped, but there's still chance to get involved!  Join us for one, or all three; dates are: 28, Feb. 11, and Feb. 25!
The evening kicks off with racing under the stars, followed by great food and drinks with even better friends up in the Lone Pine Pub. Bear Hill Breweries will be onsite sampling some of their new beers. Learn more.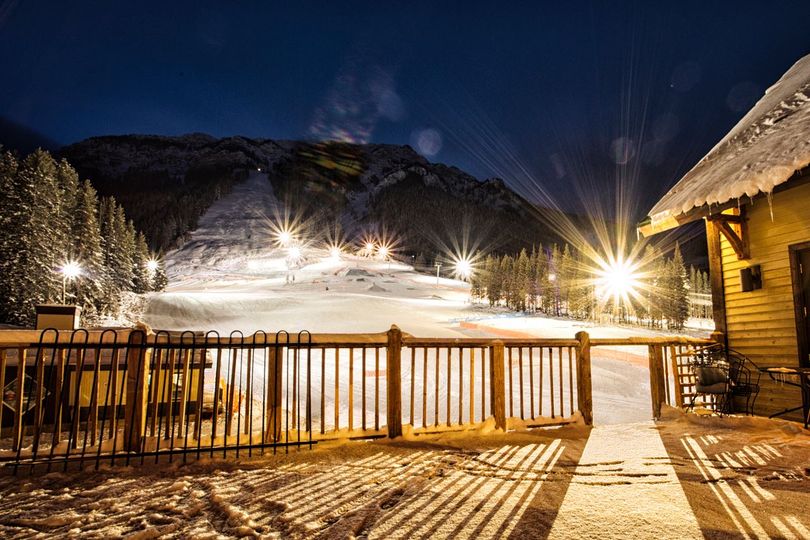 5. PULL UP A CHAIR AT THE LONE PINE
Whether you were skiing, racing, tubing, or just a spectator of the action, ending your evening at the Lone Pine Pub is always a good call. Enjoy delicious bites, refreshing drinks (hot or cold, whatever suits your mood), and good company.
For a unique Lone Pine experience, join us for our upcoming Stay & Apres Tasting Sessions on Feb. 18 (with Bear Hill Breweries) and March 5 (with Black Stallion Wines) from 4 pm to 5pm.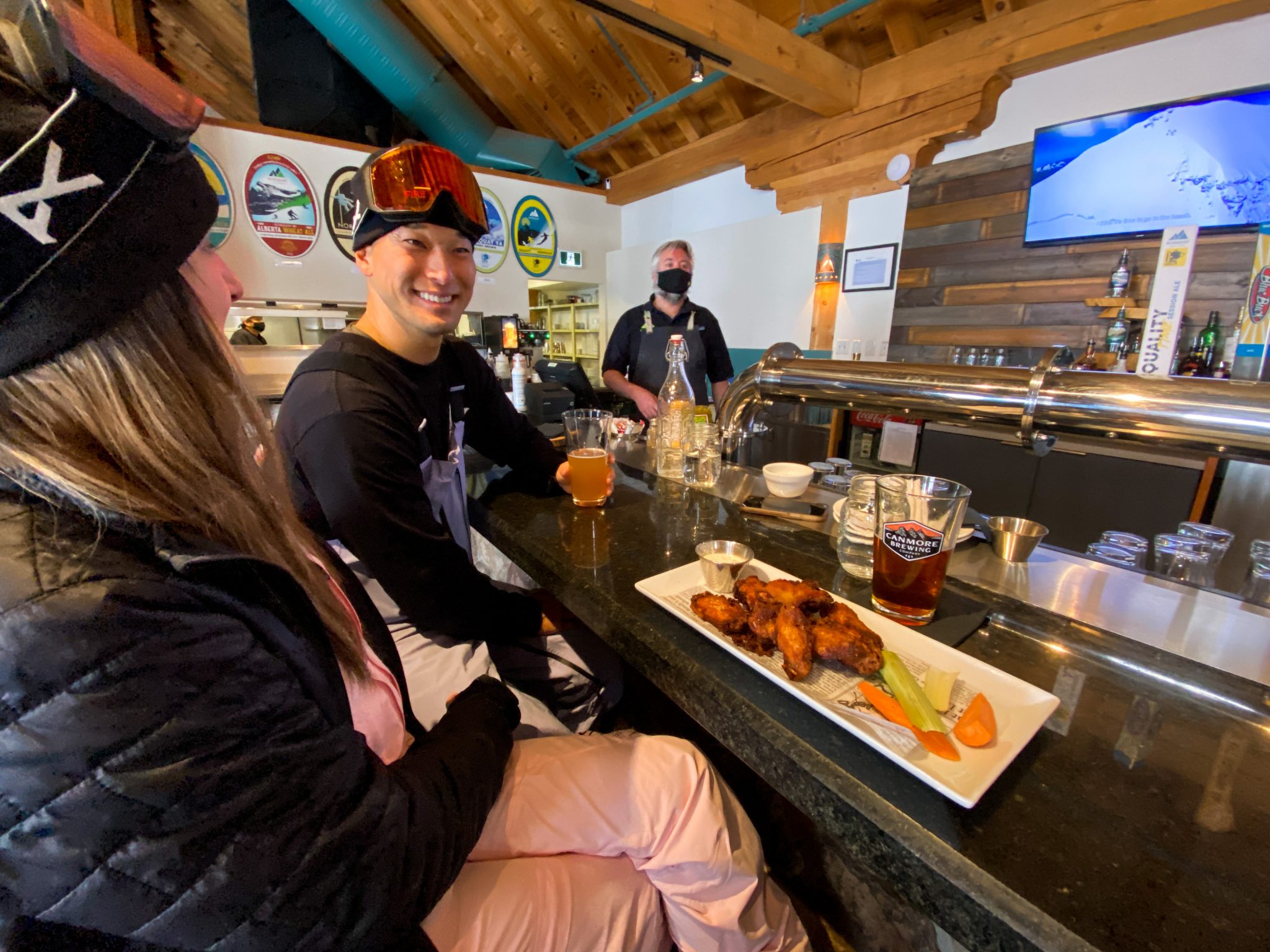 The next time you catch yourself thinking "what should I do tonight?" consider adding some Norquay night life to the mix. The best part? We're only a short drive from downtown Banff and have a little something for everyone.
We'll see you there!