Cliffhouse Bistro's Tea House Past Celebrated with New Tea-Infused Cocktails
Cliffhouse Bistro's Tea House Past Celebrated with New Tea-Infused Cocktails
Park Distillery and Natur'el Tea Partner with Norquay to Bring You the Latest Summer Sips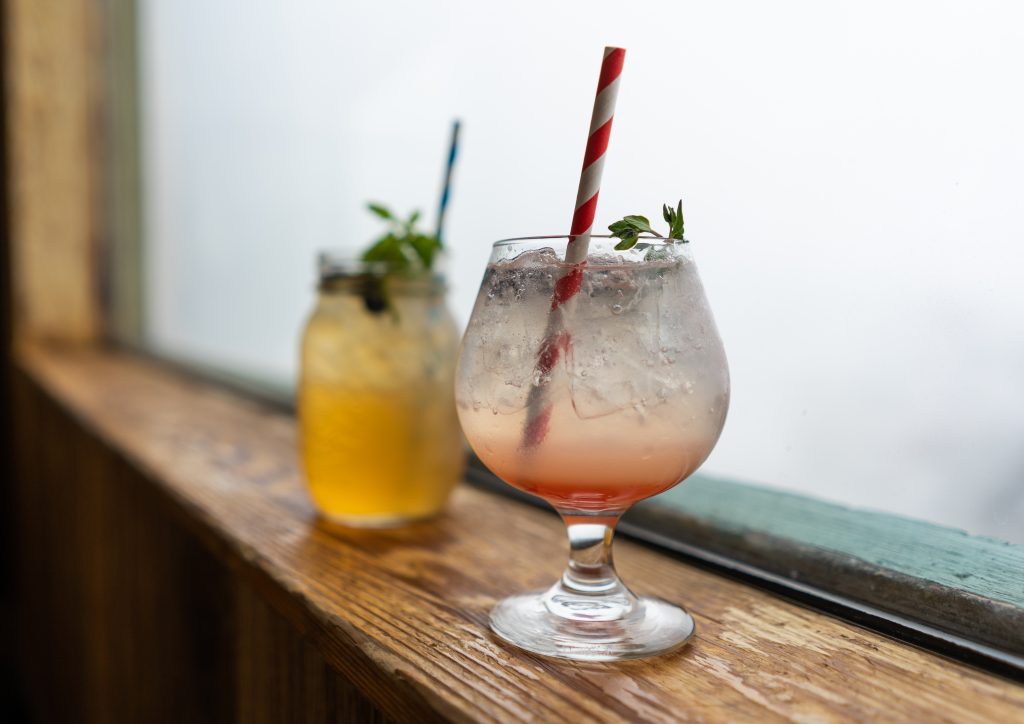 When life gives you tea and local craft spirits, make tea-infused cocktails!
Stop by the Cliffhouse Bistro this summer and raise a glass of tea-infused goodness to our 1950's teahouse past! We've partnered with two of our local Banff favourites – Park Distillery and Natur'el Tea – to bring you 5 fresh and uniquely crafted tea-infused cocktails that you won't find anywhere else.
These unique "tea-tails" are all about celebrating the marriage of high quality and craft products in the most delicious and visually stunning way possible. Small batch distillery spirits from Park are blended with syrups created from Natur'el's organically-sourced and handmade tea blends to create a line of one-of-a-kind cocktails that are sure to impress.
So, if you're looking for something new, local, fresh, and exciting, take a ride up the Sightseeing Chairlift (keeping an eye out for wildlife on your way) and try one of our signature tea-tails. They pair perfectly with good company and panoramic views, just like the backcountry huts they're named after.
Tea-tails available this summer:
Looking for your next favourite mojito-style drink? This pairing of Park Vanilla Vodka, wild blueberry tea syrup, lemon, and mint is the smooth and fruity combo you've been waiting for. Served in a mason jar, the Bow Berry Vanilla is the perfect post-hike or après-Via Ferrata choice.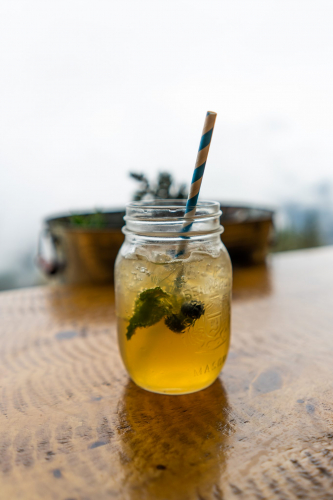 We've taken the classic whisky sour and given it a coconut twist! In this unique blend, Park Glacier Rye is complemented with coconut tea syrup, lemon, and egg white. Topped with a rosemary sprig, this is a sour you'll be talking about long after leaving the views of the Cliffhouse.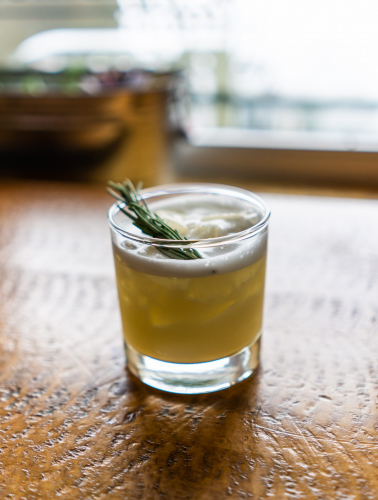 We've paired the finest Park Alpine Dry Gin with scarlet berry tea syrup to bring you a totally local take on the bramble cocktail. Served layered so you can see the colourful berry syrup at the bottom of the glass, the Woodbury Gin Bramble is just as picturesque as it is delicious! We won't judge if you need to stop and do a quick photoshoot.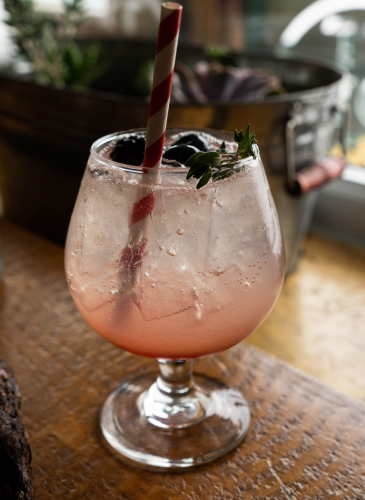 Park Vanilla Vodka is complemented by creamy earl grey tea syrup to completely steal the show in this deliciously smooth cocktail. Finished with lemon, egg white, and orange peel, we guaran-tea you've never had a vodka sour like this!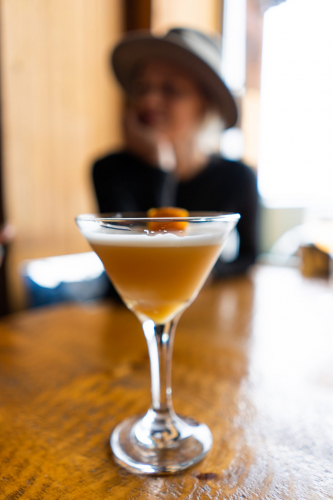 ELIZABETH PARKER ROSE TONIC
Gin and tonic lovers rejoice – this rosy shake-up of the classic G+T just might be your new summer go-to! Barrel-aged gin is paired with a delicate rose tea syrup, topped with a light tonic, and served in a Copa de Balon glass. Finished with rosemary and a rose bud, you'll be entranced by the fresh flavours and stunning colour.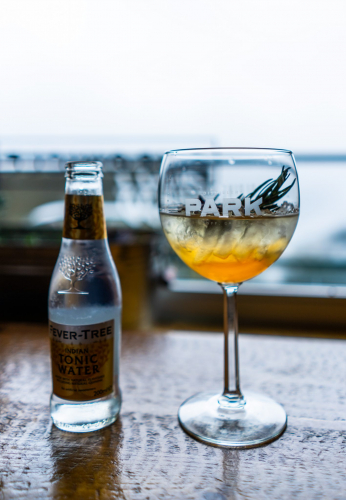 If cocktails aren't your cup of tea, the Cliffhouse Bistro is also stocked with a wide selection of locally-crafted brews, sodas, and Canadian wines, along with an upscale-yet-unpretentious menu of delicious dishes, from fresh bites to full meals.
The Cliffhouse Bistro is open all summer long from 9:30am – 7pm, with food service running from 11:00am – 6:30pm.
Best of all, you never have to worry about line-ups or parking issues at the mighty Quay. You can even ditch the car altogether by using the FREE shuttle service from Banff – view the schedule HERE.