The Ins and Outs of Snow School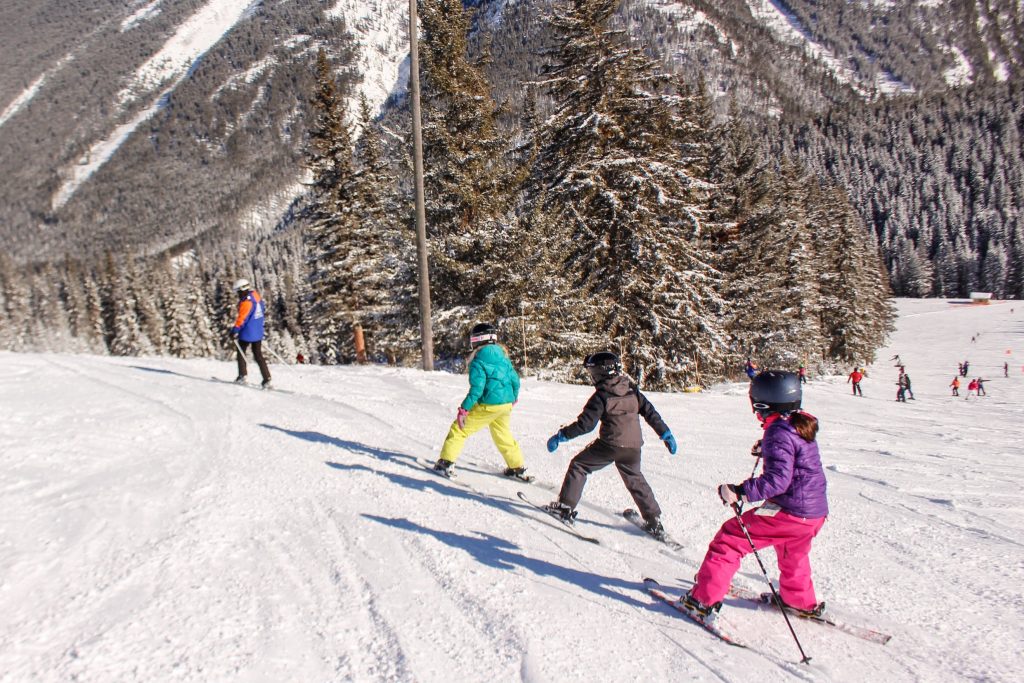 Canadian winters weren't meant for the faint of heart and that's why you've chosen to live somewhere that doesn't shy from it. You love spending time in the snowy mountains during the season we're most known for and want your kids to grow up enjoying it just as much.
We're of the same mind and have created kid-friendly programs to occupy your mini-mes throughout ski season. Sign them up for snow school and embrace the colder weather by keeping them active and having fun.
Practice, practice, practice. We believe that improving your ski or snowboarding skills doesn't come overnight, which is why we designed a series of 8-week long programs to help your kids advance to the next level.
Learning at their own pace, we cater the lessons to their level in a small group setting. They build confidence and spend time with kids their age while they're out of school. It also leaves you some time to grab that cup of coffee or unleash on the slopes yourself while your little ones are well taken care of.
Ages 3-17 are welcome to sign up for 1-hour, 2-hour, or full-day classes. Spots fill up quickly, so we recommend reserving a place as early as possible.
Limited on holiday time and the kids are out of school again? We know the struggle and our instructors are here to help with an affordable solution. Your kids from 3-12 years old at any ski level are sure to enjoy their time off with their Norquay Family.
Start the season off on the right foot with Early Season Camps. Shake the rust off those skier legs on Saturdays or Sundays for 3 consecutive weeks at the beginning of the season.
Over the Christmas Holidays, sign them up for a 3-day program ranging from 1-hour, 2-hour, or full-day classes.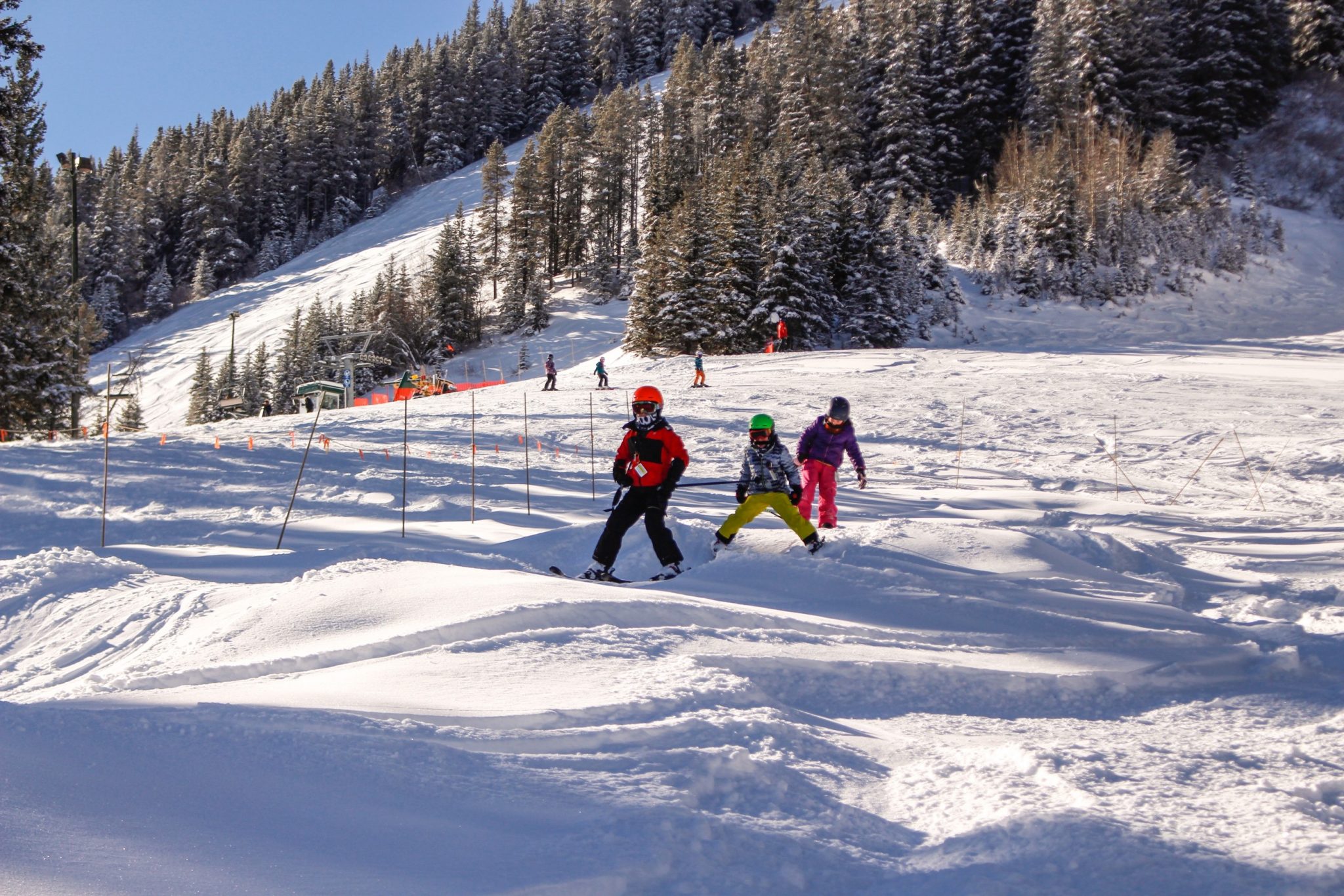 We'll help them channel the extra energy from the too many holiday desserts that your relatives have been so kindly sneaking them.
Spend Family Day Weekend your way. With 1-hour and 2-hour programs running over 3 days, you can spend the morning with your significant other for some kid-free ski time and then ski as a family later in the day. Or, sign them up for full-day programs and take a little vacation to yourself.
When you live close by to a mountain town there's no need to escape for Spring Break. Take a ski vacation in your own backyard and sign the kids (3-12 years old) up for a 3-day program that caters to all ski levels. Don't miss out on the warmer blue bird days.
If you're limited on time or just looking for a refresher our drop-in lessons are ideal. You can choose from group or private lessons from 1 to 2 hours in length. The lessons can be specific to skiing, snowboarding, or terrain parks with kids of all ability levels.
Finding childcare for PD Friday's can be a challenge. Allow us to pick your child up, with stops at the Canmore Recreation Centre and Banff Elementary School and spend the afternoon with them learning to ski or board.
This 8-week program runs every Friday afternoon based on the Canadian Rockies Public Schools Calendar for 7-16-year-olds. Local kiddies will spend the afternoon outside, breathing in fresh air, learning a new skill, and enjoying time with new and old friends.
Program dates for the 2018/19 season: November 30, December 14, January 11, January 25, February 8, March 8, March 22, and April 5.