What You Need to Know About Norquay Ski Camps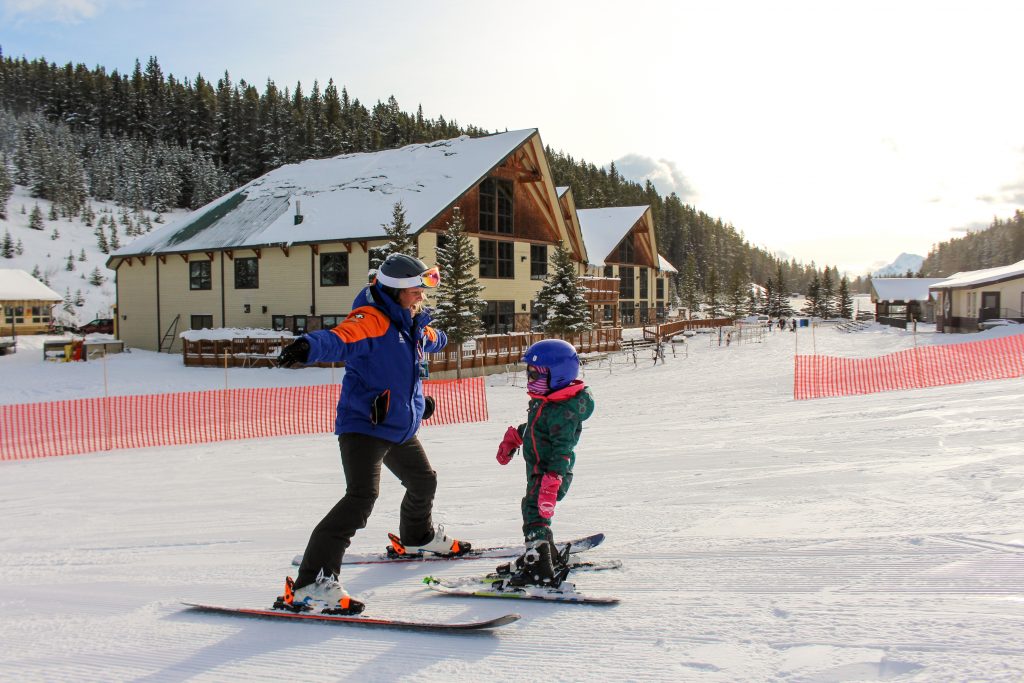 When it comes to finding ways for your kids to make the most of their time on the mountain, one of the best options is with a Mt. Norquay Ski Camp.
Infusing high-quality instruction within a compact program allows kids to improve their skiing or snowboarding while also enjoying their experience on the hill.
"We have both Multi-Week and Holiday ski and snowboarding camps to choose from", says Gord Fielding, Snow School Director for Mt. Norquay. "Each is designed around safety and fun, and are an excellent way for kids to explore the pure excitement that winter brings at a ski resort while honing their skills".
Here are the other important things you need to know about our ski camps:
Mt. Norquay Ski Camps Give You Choice
Whether you want an 8-week course or a 3-day program, there's enough to choose from to find something that suits you best.
If you're looking for something to keep the kids busy when school is out, we recommend our 3-day Holiday Camps for ages 3-12. You can choose from the Early Season Camp (Saturdays Nov 30, Dec 7, 14 or Sundays Dec 1, 8, 15), Christmas Camp (Dec 26-28 or Dec 29-31), Family Day Camp, and the Spring Break Camps.
Alternatively, if you want something longer, we have 8-week courses for ages 3-16. This provides consistent instruction each week so your kids can progress to the best of their ability.
But wait – there's still more! We also offer PD Fridays, a half-day, 8-week program for young mountain enthusiasts ages 7-16. You can breathe easy knowing childcare is covered during winter PD days, while the kids will have fun building confidence and learning with friends in the coolest classroom around. And best of all, we've got your transport covered with direct-to-Norquay shuttle bus service from Canmore Recreation Centre and Banff Elementary School.
Mt Norquay Ski Camps are Fun and Friendly
We believe that from their very first day on the mountain, kids should enjoy their skiing or snowboarding experience. This is why we ensure each lesson is not only informative, but it's also a lot of fun – this is snow sliding, after all. The small group ratio means instruction is attentive, and the ski day is personalized depending on the ability of the group.
Our highly trained instructors include games within the lessons to challenge and keep kids interested over their 3-day or multi-week program. They also have the opportunity to ski and ride with others of a similar age or ability, forging longtime friendships – and not to mention lots of laughs.
Mt. Norquay Ski Camps Build Confidence
It's important to us that your kids are happy and confident on snow and so we aim to ski and ride in different areas of the mountain and on a variety of terrain each day. We've been running these camps for over 75 years and some of our proudest moments continue to be the huge smiles when the kids make a turn they've been practicing for days, or achieve a goal they set at the start of the program.
Perhaps most importantly of all, while the kids are on the hill, you can make a few turns for yourself or kick back and relax in the lodge.
For further details on all of our different ski camps, take a look at our Snow School page, or call us for more information 403-760-7716.