Via Ferrata
Give in to the ultimate adventure
Mountaineer
Mountaineers spend up to 8 hours on the via ferrata covering about 3km distance and 800m of vertical up and down, exploring the entire length of the mountain crest between the SE and NE summits. The longest tour, it includes all of Norquay's via ferrata routes into one big day! Be prepared for moderate exertion all day with picturesque rest stops and an included lunch up on the mountain. Finish your tour with a well-deserved (included) beverage and après at the Cliffhouse Bistro.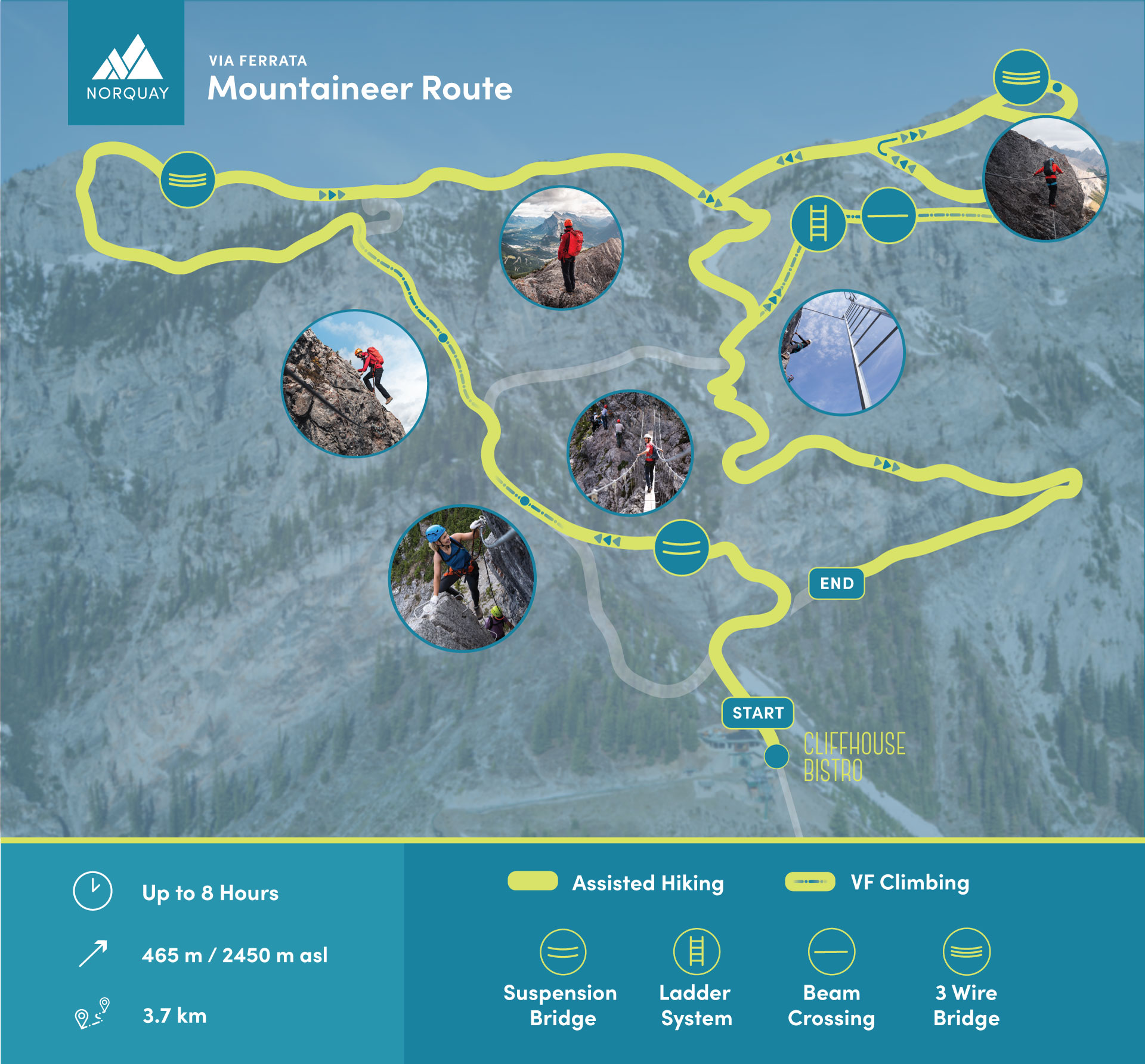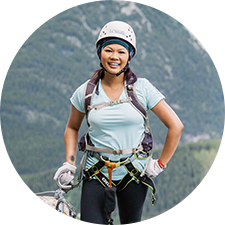 #1 rated Banff activity on TripAdvisor
"I have to be honest, when I got there I did not think I was going to be able to do it and I'm so glad I did. It was one of the best experiences of my life!"
Sign Up Now!
Quality Time Since 1926
Sign up and be the first to hear about
the latest events, news and deals.
Be the first to know
Get the inside scoop on Norquay deals, news and events