Multi-Week Programs
Hands up, who wants lots of lesson-time?!
With regular time on-mountain, they'll be speeding ahead!
Whether you're living locally or staying a while, we have the perfect program for every little ripper to build their skills and confidence on the mountain.
Our 8 week kids' programs are a great way for little ones to benefit from ongoing lessons over the course of a few weeks or months. Just choose from five different programs grouped by age and ability level, make a booking, and your kids will soon be counting down the days until their next lesson!
Shred & Play
NEW PROGRAM!
This new 8 week program for 2019-2020 is designed to introduce little ones aged 3 or 4 years old to skiing and riding in a fun & playful environment. The Ski/Ride & Play program offers small ratios in a positive group setting to help build their self-confidence. Children learn about equipment and the sport through exploration and play. We always take into account children's limited attention spans and endurance capabilities at this age so when little minds start to wander we keep them interested with on snow games and activities that still are developing skiing/riding skills. Instructors always finish the lessons on a positive note and while they are still interested!
Wee Warrior
An exciting 8-week program for little ones to make the most of the slopes and build confidence that lasts a lifetime!  2-hour lessons for 4 to 5-year-olds. Lessons include supervised lunchtime (meals not included).
Ages: 4-5 | Skill Levels: 1-2
Weekend Warrior
Open up a world of new and exciting terrain for your little rippers aged 6-12! Introducing your little ones to new and exciting terrain. They will gain confidence and make friends as they explore areas of Mount Norquay they never thought they would experience. 8 week program.
Ages: 6-12 | Skill Levels: 1-5
All Mountain Explorer
This program is for kids that are 10 years and up that are level 6 or 7. In this advanced program, your child will learn to master some of the most difficult terrain at Mount. Norquay. In addition, we will be placing a focus on park safety and avalanche awareness.
An exciting new challenge for little adventurers! This advanced program is for kids aged 10 years and up, who are confident on Black Terrain (Level 6) or anywhere on the mountain (Level 7) – see Ability Levels guide for details. Our kid-friendly snow pros work closely with your child to master some of the most difficult terrain at Norquay, with a focus on terrain park safety and avalanche awareness.
Ages: 10-17 | Skill Levels: 6-7
Weekend Privates
Experience our amazing weekend programs with one on one instruction. Weekend Privates are available for ages 3 to 16 and all ability levels. 8 week program.
One-on-one, and maximum fun! Give your kids the best experience on the mountain, perfectly tailored to their individual needs. Weekend Private Lessons are available for kids aged 3 to 16 years, at all ability levels. Is your child just starting out? Our expert snow pros will teach them the way of the mountain. Are they more advanced? We'll guide them to explore areas of Norquay they had never imagined.
Ages: 3-16 | Skill Levels: 1-7
Mini Mites
Fun games, friendly faces and lots of laughs!
Join our Mini Mite program for fun on the snow with our kids' pros!  This 8-week program is for children aged 3-5 years of all ability levels, from kids with no experience, to little rippers who are confident anywhere on the mountain. A positive introduction to skiing or snowboarding, and a memorable learning experience for your little one. Choose from group lessons (3 kids per 1 instructor), private lessons (one on one), and private groups (3-4 kids).
Ages: 3-5 | Skill Levels: 1-2
PD Fridays
For Friday fun, laugh and learn on the lifts – with the best babysitter in the Bow Valley! This half-day, 8-week program is a great opportunity for kids to spend their winter PD days boosting their confidence, learning with their buddies and enjoying a new classroom with a view. Designed for kids aged 7 and up, our PD Program runs every Friday for 8 weeks, offering half-day teaching with expert instructors. Plus, we've got your transport sorted, with a direct-to-Norquay shuttle bus service from Canmore Recreation Centre* and Banff Elementary School.**
Ages: 7-16 | Skill Levels: 1-7
*Buses will leave the Canmore Recreation center at 1:15pm and return to Canmore Recreation center at 5pm.
**Norquay bus pick up on Elk St in front of Banff Elementary departing at 1pm direct to Norquay Bus will return from Norquay to Mt. Royal parking lot at 4pm.
Book a lesson by calling us at 403-760-7716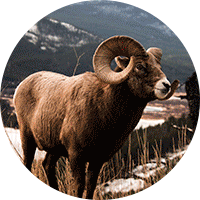 Be the first to know
Sign up and be the first to hear about the latest events, news and deals.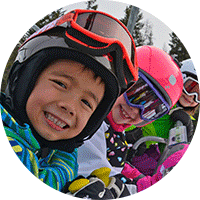 Join our community