Passes
What adventure will you choose?
Day Passes
Skiing or riding with us for one day only?  Get it on your terms.
At Norquay, we're flexible. We get that paying for time you're not spending out there enjoying the mountain, isn't cool.  Get maximum fun for the lowest prices, and select the best option for you.
We have Full Day, and Half Day lift tickets to suit your schedule.  Not experienced night skiing before?  Come and give it a go, with a Night Skiing pass (select Fridays and Saturdays throughout the season).  Just want to get a couple of runs in at the end of the day?  No problem – the Last Hour ticket is the perfect solution.  Skier or rider in training?  Simply select the Sundance Magic Carpet pass, so you can get some good practice in on our beginner terrain, for one low cost.
Want to have it all, and just one day to spare?  Sounds like you need the All Inclusive.  Ski a little, get out there on the Tube Park, and finish it off with a little sightseeing from the top of the North American Chair (and not necessarily in that order!).  The All Inclusive is a Norquay mash-up of winter adventure.
But of course, great mountain deals aren't just for skiers and riders. 
Looking to take a ride to the top of the world (it will feel that way) on our North American Chair, then our Sightseeing Ticket is the one.  Ready to play at Norquay's Tube Town?  Get one Snow Tube Day Ticket and be tubin' to your heart's content.  Maybe you want to get some elevation post-tubing?  Easy.  Add on winter sightseeing and a visit to the Cliffhouse Bistro for some après-tubing, Norquay style – just ask one of our team members for the Snow Tube and Sightseeing Pass.
Your Pass to Norquay Adventure: Check.
We'll see you out on the mountain!
Lift Tickets 2017/2018 (Prices will change as more terrain opens)
Early Season (Dec 4th to 7th)
| Type | Adult (18+) | Youth (13-17) | Child (6-12) | Senior (65+) |
| --- | --- | --- | --- | --- |
| Full Day (9am-4pm) | $49 | $39 | $24 | $39 |
Regular Season Ticket Prices 2017/2018
| Type | Adult (18+) | Youth (13-17) | Child (6-12) | Senior (65+) |
| --- | --- | --- | --- | --- |
| Full Day (9am-4pm) | $74 | $56 | $29 | $56 |
| Afternoon (12pm-4pm) (Tickets on sale from 11:40am) | $60 | $44 | $18 | $44 |
| All-Inclusive (Ski/Tube/Sightseeing) | $94 | $76 | $37 | $76 |
| Night Skiing (Fridays only starting Dec 8th. Friday/Saturdays Jan 6-Mar 10) | $30 | $26 | $17 | $26 |
| Last Hour (Tickets on sale from 2:40pm) | $28 | $21 | $15 | $21 |
| Sundance Magic Carpet | $21 | $16 | $13 | $16 |
*Prices subject to change without notice. Children 5 and under are FREE with the purchase of an adult lift ticket. The child must accompany the adult to receive the free lift ticket. Prices do not include GST.
Sightseeing Ticket – Opening Dec. 16th
| Adult (18+) | Youth (13-17) | Child (6-12) | Senior (65+) |
| --- | --- | --- | --- |
| $29 | $25 | $19 | $25 |
Snow Tubing Rates – Opening Dec. 9th
| Adult (18+) | Youth (13-17) | Child (4-12) | Senior (65+) | Family (2 adults + 2 youth/child*) |
| --- | --- | --- | --- | --- |
| $30 | $25 | $20 | $25 | $90 |
*Add additional Child $15 and/or Youth $20
Snow Tubing and Sightseeing Rates – Opening Dec. 16th
| Adult (18+) | Youth (13-17) | Child (4-12) | Senior (65+) | Family (2 adults + 2 youth/child*) |
| --- | --- | --- | --- | --- |
| $45 | $37.50 | $30 | $37.50 | $139 |
*Add additional Child $20 and/or Youth $25
5% GST extra
**Children must be 42″ tall and 4+ years to use the tube park
Season Passes
We Love to See Familiar Faces.  Spend a Season with Norquay.
If you're just a drive away from Norquay and want to get lots of on-mountain time, our Season Passes are the best value you'll find in Banff National Park.  Plus, we know that everyone's on different life schedules. This is why we've created our passes to fit with your free time, and your wallet.  Norquay passes pay can for themselves in as little as three visits.
So, what you waiting for? Become a part of the Norquay fam today!
Your Slope Time, Your Way.
Selecting Your Norquay Pass  
Which pass is the perfect match?  If you're gonna be skiing with us all season, you gotta find the right one – find out which one's for you right here.
Norquay 90 Pass – Mid-week skiing*, with a whole lotta weekend bonuses** – probably our best value ski pass, and what we've become known for.  The Norquay 90 Pass was launched in celebration of our 90th anniversary season, and it was so popular, we just had to keep it.  With all mid-week skiing covered, and many, many bonus weekends, the Norquay 90 = lots and lots of skiing, for a fraction of the cost.
**With this pass, please note there are a small number of blackout dates over holiday periods, including Christmas Day, New Year and Family Day Monday.
Power of 4 Pass – Don't have to make your date with the mountain over busier weekends and holiday periods?  If you have days to spare during the week then why not split the cost of mid-week skiing with buddies? The Power of 4 is a Norquay exclusive – x 4 individual passes, x 1 shared price, x 0 problems.  Power of 4 passholders can ski or ride on any mid-week day* during the entire season.
*A Note on Norquay's Mid-Week Terms
What's one of the best things about mid-week skiing at Norquay?  Unlike other ski resorts, we count Fridays in our mid-week ski passes, not Monday-Thursday – meaning mid-week skiers and riders get much more mountain for their money!
Adult – Our Norquay Adult Pass.  No blackouts, just straight-up skiing, any day, all day. We'll see you at the lift.
Student – No complicated equations to solve here; for our Albertan students, just show your student card and you're all good to go on an awesome deal.
Family – The best value family ski pass in the Rockies.  Everyone skis for the entire season, no blackouts, no hidden costs.
Youth – Forget the Netflix and video games for your U17s. Get them skiing all season long.
Child – Skiers aged 6-12, dying to gets lots of runs in this season? This is the pass for them.
Tiger – Mini rippers welcome here!  5 years and under ski all season for just $25.
Night Pass – Specially created for our night-owl skiers.  Get twilight skiing and riding all season long for one low, fixed price (check our night skiing page for dates throughout the season).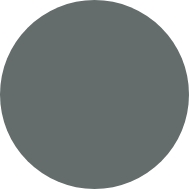 Be the first to know
Sign up and be the first to hear about the latest events, news and deals.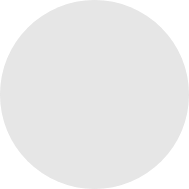 Join our community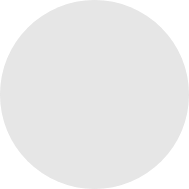 Need Some Help?
Chat with one of our stellar staff members by calling 1-844-Norquay or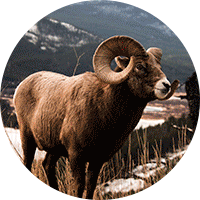 Be the first to know
Sign up and be the first to hear about the latest events, news and deals.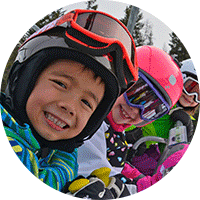 Join our community