Adult Group Lessons
Make it social, join a group lesson
What's more fun than learning to ski?
Learning to ski in a group of course!
Our Adult Group lessons are the most cost-effective way to take a lesson – and can be a great way to meet fellow ski mates and practice those turns together, once the lesson comes to an end.   Our expert team of instructors are pros at making all our adults feel 100% reassured and ready-to-go in a group setting, and with our Discovery Ski and Snowboard Lessons, you're guided every step of the way, completely from scratch.  Once you develop your skill and on-slope confidence, you can progress to the next stage of group class.
To book a lesson or for more information phone 403-760-7716 or email snowschool@banffnorquay.com.
Note: To ensure your visit and lesson experience runs as smoothly as possible, please check in a minimum of 1 hour ahead of your scheduled lesson start time. The Snow School desk is located in the Main Cascade Lodge on the right hand side. Visit us first for all lesson booking prior to collecting tickets and rental equipment.
Please take a moment to read our cancellation policy
Discovery Ski and Snowboard Lessons – Includes Lift Ticket and Rentals
| 2 Hour | Price |
| --- | --- |
| Starts @ 10am & 1pm | $99* |
| 4 Hour | Price |
| --- | --- |
| Starts @ 10am |  $139* |
| 2 Day | Price |
| --- | --- |
| Starts @ 10am |  $269* |
* 2 – 4 Hour discovery lessons. Must be used on consecutive days. Please arrive an hour prior to lesson on first day.
Adult Lessons (Levels 2 to 7)
Adult lessons: Level 2 to 5
Whether you have skied once or twice, or want to gain more confidence on green and blue runs, in this lesson you will receive helpful feedback that will help you gain more enjoyment out of the mountain.
Advanced Lessons:  Level 6 and level 7
These lessons are taught by our most experienced instructors. You will learn techniques to expertly ski steeper terrain, groomed and ungroomed. This lesson gives you a chance to ride some of the best lines Norquay has to offer.
| 2 Hour | Price |
| --- | --- |
| Starts @ 10am & 1pm | $84* |
* Lift tickets and rentals not included.
Book a lesson today by calling us at 403-760-7716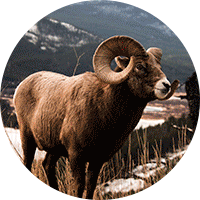 Be the first to know
Sign up and be the first to hear about the latest events, news and deals.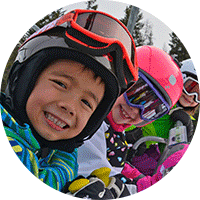 Join our community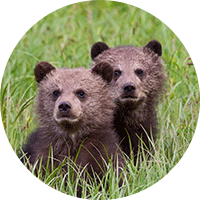 Need Some Help?
Chat with one of our stellar staff members by calling 1-844-Norquay or