10 "Pinch Me, Is This Real?" Views from the Via Ferrata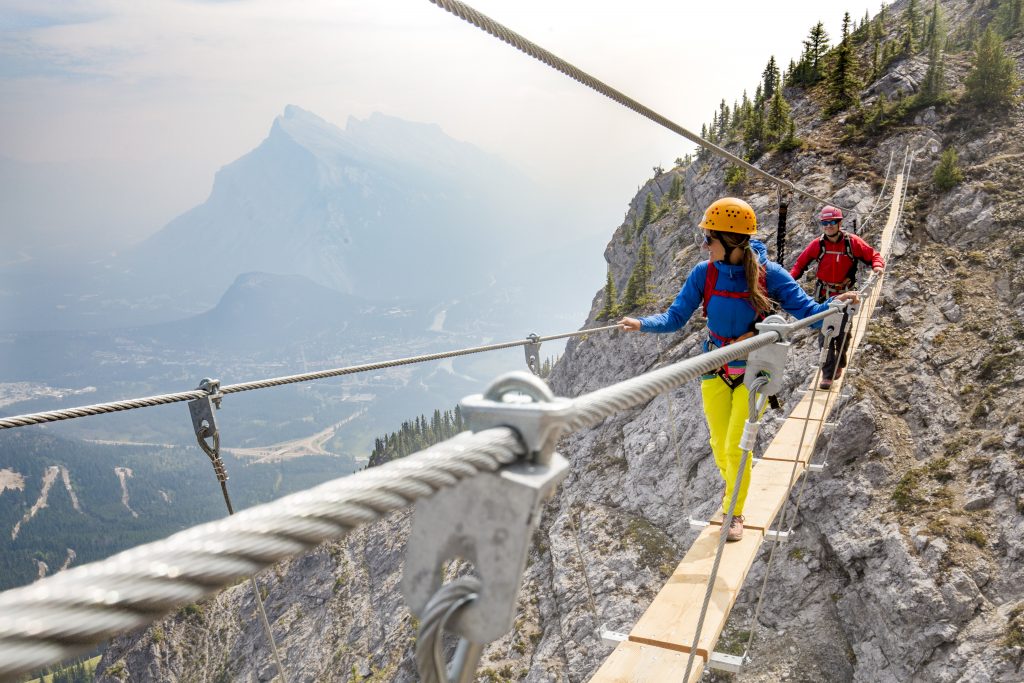 Climbing the side of a mountain for the first time, assisted or not, can be intimidating, but you don't get views like this with two feet planted on the ground. The Via Ferrata is an amazing way (and super accessible) to get the best views of Banff. With limited spots each day, you're guaranteed to be one of only a few on the route at any given time, big horn sheep excluded.
If you don't believe us, see for yourself. We've rounded up some stellar shots from our friends that have joined us on a climb this summer.
The Via Ferrata consists of four routes. Choose from the Summiteer, Skyline, Ridgewalker, and Explorer based on your style. And remember, it's always more fun when you're with someone that will take your photo for you, so you can keep your hands busy climbing.
Share your photos with us by tagging @mtnorquay and #viaferrata.