Multi-Week Programs
Hands up, who wants lots of lesson-time?!
With regular time on-mountain, they'll be speeding ahead!
Whether you're living locally or staying a while, we have the perfect program for every little ripper to build their skills and confidence on the mountain.
Our Kids' Programs are a great way for little ones to benefit from ongoing lessons over the course of a few weeks or months. Just choose from five different programs grouped by age and ability level, make a booking, and your kids will soon be counting down the days until their next lesson!
An exciting way to introduce your little one to an outdoor activity that will build confidence that will last a lifetime. 8 week program.
Ages: 3-5 | Skill Levels: 1-2
Introducing your little ones to new and exciting terrain. They will gain confidence and make friends as they explore areas of Mount Norquay they never thought they would experience. 8 week program.
Ages: 6-12 | Skill Levels: 1-7
This program is for kids that are 10 years and up that are level 6 or 7. In this advanced program, your child will learn to master some of the most difficult terrain at Mount. Norquay. In addition, we will be placing a focus on park safety and avalanche awareness.
Ages: 10-17 | Skill Levels: 6-7
Experience our amazing weekend programs with one on one instruction. Weekend Privates are available for ages 3 to 16 and all ability levels. 8 week program.
Ages: 3-16 | Skill Levels: 1-7
Join our Mini Mite program for fun on the snow with our kids' pros! This program is geared towards children 3-5 years of age with no experience, to those that can rip the whole mountain. With fun games, friendly faces and lots of laughs – we aim to provide a positive introduction to the sport and give your children a memorable learning experience. Group sizes are 3 kids per 1 instructor. 8 week program.
Ages: 3-5 | Skill Levels: 1-2
Banff PD day program is a half day 8 week program designed to give kids 7 and up from Banff a chance to spend their winter PD days learning and having some fun skiing/riding with their buddies at the best baby sitter in the Bow Valley.
Ages: 7-16 | Skill Levels: 1-7
Book a lesson by calling us at 403-760-7716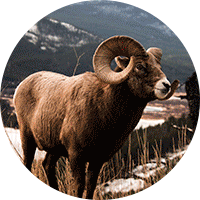 Be the first to know
Sign up and be the first to hear about the latest events, news and deals.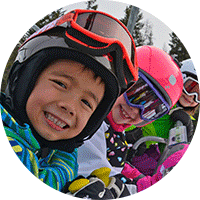 Join our community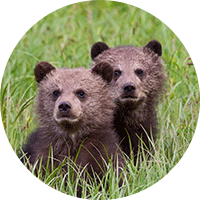 Need Some Help?
Chat with one of our stellar staff members by calling 1-844-Norquay or