Via Ferrata
Give in to the ultimate adventure
Please read about the changes and steps we have taken to ensure an amazing experience while keeping everyone at Norquay safe during the COVID-19 pandemic.
Feel on top of the world. Exhilarate your senses. Experience views of Banff rarely seen.
Italian for "iron road", Via Ferrata is an assisted climbing experience along four breathtaking routes on the cliffs above Mt Norquay. Climb ladders, cross suspension bridges and marvel at the grandeur of the mountain vistas that surround you.
The views are wild, but you're safe and secure throughout your journey.
Led by a highly experienced ACMG-certified guide, you wear a harness that is always attached to the mountain's steel cable pathway, securing you to the rock at all times.
So leave your worries behind, live in the moment and get set to explore!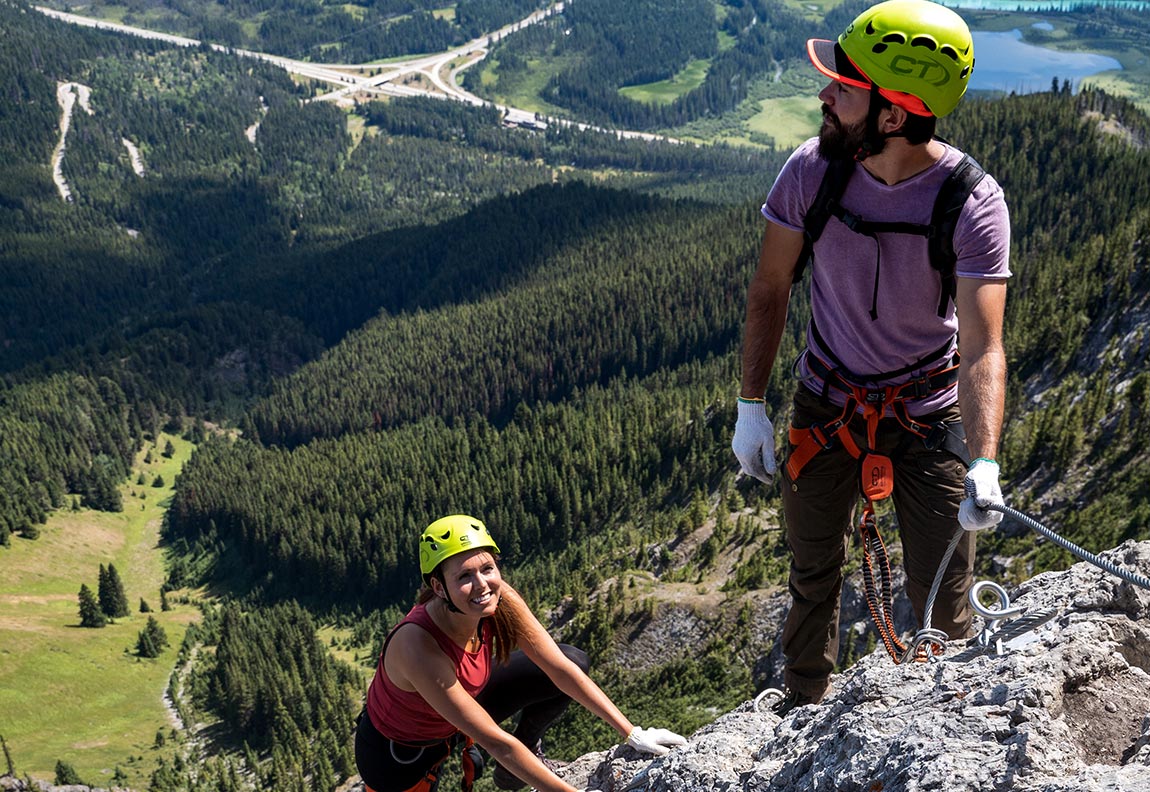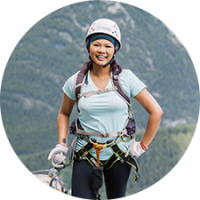 #1 rated Banff activity on TripAdvisor
"I have to be honest, when I got there I did not think I was going to be able to do it and I'm so glad I did. It was one of the best experiences of my life!"

Get the inside scoop on Norquay deals, news and events