Employment
Imagine calling this your office
Find out for yourself why it's pretty hard to call this work.
Unlimited skiing outside of work hours, an awesomely close-knit team, amazing perks.  A season at Norquay is to be part of our friendly crew, learn new skills, have great fun while you earn, and experience work and play on-mountain.
As we're just a stone's throw away from the town of Banff, you'll be close to all the action and calling this home in no-time.  With temporary workers arriving from all parts of the world season-after-season, Banff becomes a dynamic hub for those seeking new opportunities, the chance to meet new people, and experience all parts of life in Banff National Park.
When you join the Norquay team, you join the fam.  We're all friendly, down-to-earth types here, on hand to show our new employees the ropes 'til they get the hang of it.  We like to enjoy our work, and make the most of being on the mountain.  It's not surprising that so many of our employees return year after year.
Employment with Norquay means: great daily training, a staff pass, reciprocal or discounted skiing at many different resorts in western Canada, free transportation from the town of Banff to Norquay, awesome staff discounts, oh – and great staff parties.
If the thought of getting paid to spend your days here sound pretty good to you, drop us a line!
Email your resume to: HR@banffnorquay.com

Mail an application to: 
The Administrative Manager, Mt. Norquay
P.O. Box 1520
Banff, AB
T1L 1B
Position

Term

Requierments

Via Ferrata Guest Services Agent
Full-Time

Front facing customer service experience required
Must be able to complete seasonal contract beginning 

June 20

 ending 

October 9

Staff completing Summer season will be given employment priority for Winter 2018/19 season
Staff Accommodation not available with this position
Weekends and holidays required
Free staff shuttle available to and from work daily

Kitchen Staff
Full-Time

Minimum 2 years kitchen experience
Able to work day shift with opportunity to pick up extra hours during banquet events
End of season bonus offered to new employees
Staff shuttle service available to and from work daily

Cliffhouse Bistro Server
Full-Time

Minimum 1 year serving experience
Able to work day shift, holidays and weekends with opportunity to pick up extra hours during banquet events
Staff shuttle service available to and from work daily
Valid ProServe required
Contract June to October with opportunity for Winter employment

Building Maintenance
Full-Time

 We are looking for someone to fill our building maintenance position.
This person will be responsible for overseeing all buildings maintenance.
A general knowledge of all trades is essential for this position.
The duties of this position include but are not limited to: Maintaining all buildings inside and out, HVAC, Fresh water treatment, Plumbing, and Metal Work
This job will have you working inside and outside, with a skilled and diverse maintenance team. The successful applicant will be required to ride snowmobiles, operate ATVs, as well as some heavy equipment.
Starting wage is $18 – $20/hr Depending on experiance with possibility of raise after probationary period.
Email ops@banffnorquay.com ATTN: FRANZ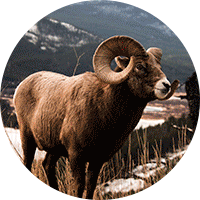 Be the first to know
Sign up and be the first to hear about the latest events, news and deals.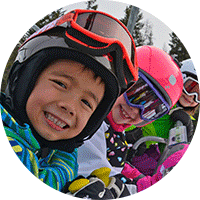 Join our community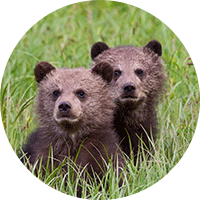 Need Some Help?
Chat with one of our stellar staff members by calling 1-844-Norquay or