Employment
Imagine calling this your office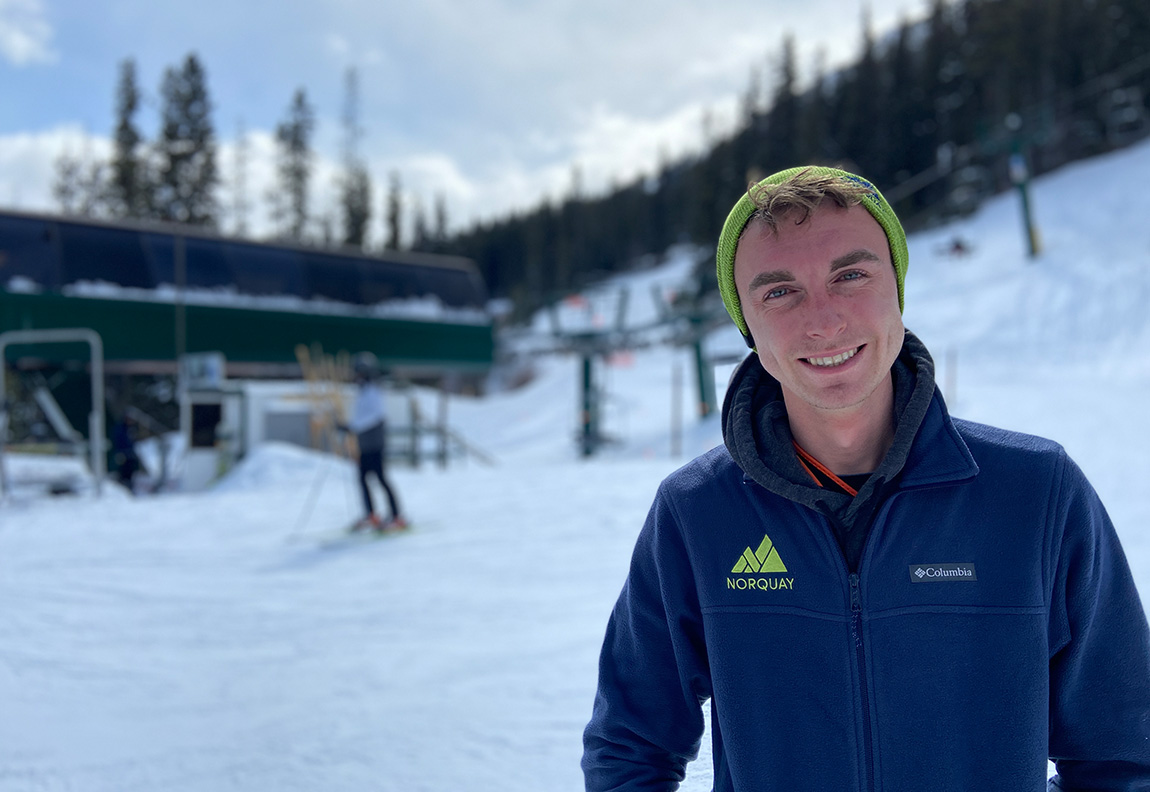 Find out for yourself why it's pretty hard to call this work.
Unlimited skiing outside of work hours, an awesomely close-knit team, amazing perks. A season at Norquay is to be part of our friendly crew, learn new skills, have great fun while you earn, and experience work and play on-mountain.
As we're just a stone's throw away from the town of Banff, you'll be close to all the action and calling this home in no-time. With temporary workers arriving from all parts of the world season-after-season, Banff becomes a dynamic hub for those seeking new opportunities, the chance to meet new people, and experience all parts of life in Banff National Park.
Employment with
Norquay means:
Employment with Norquay means great daily training, a staff pass, reciprocal or discounted skiing at many different resorts in western Canada, free transportation from the town of Banff to Norquay, awesome staff discounts, oh – and great staff parties.
If the thought of getting paid to spend your days here sound pretty good to you, drop us a line!
Email your resume to: HR@banffnorquay.com
Mail an application to: The Administrative Manager, Mt. Norquay P.O. Box 1520 Banff, AB T1L 1B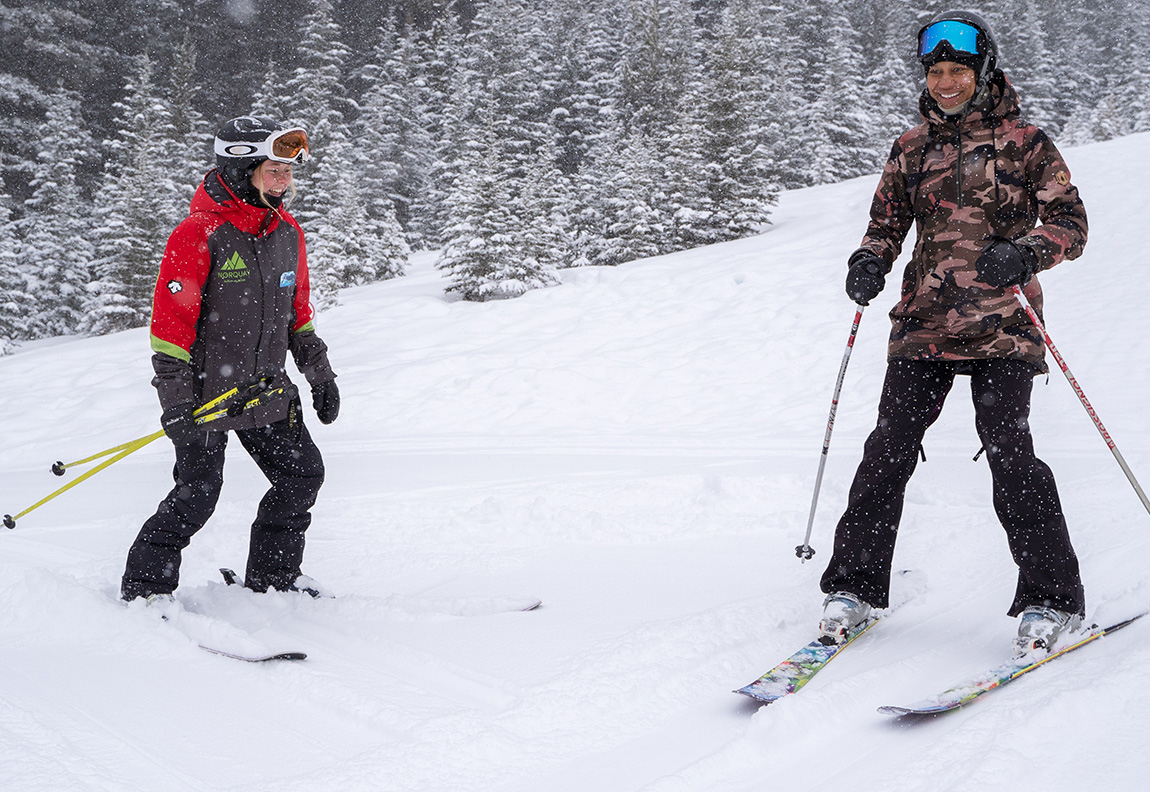 Current Employment Opportunities:
Mount Norquay is hiring Lift Attendants for the upcoming Winter 22/23 season! If you enjoy providing excellent customer service, working outside, love to ski or snowboard or have a strong desire to learn, we are looking for you!
Join us today to reach your peak and gain a memorable experience in the Rockies! Mt Norquay has many benefits to offer our employees including:
Free Season pass to our ski lifts & Tube Town area for the entire winter season

Ride breaks

Companywide discounts (Restaurants, Resort store, Rental & Ski school)

Reciprocal skiing/snowboarding at participated North American ski areas for Winter

Free transport to and from the ski hill


Fun staff events!
Duties may include:
– Operate our different types of ski lifts according to the Z98 regulations
– Safely loading and unloading guests on the chairlift
– Providing excellent customer service
– Help with crowd control on busy days
– Perform other tasks and duties that are applicable (snow & ice removal, ramp work, etc)
– Assessing guest needs and chair lift requirements in a safe and efficient manner.
This role is based outside and you must be willing to work in all weather conditions.
Requirements
Be Physically fit
Guest service experience or willing to learn.
Good ability level on skies/snowboard is an asset
Able to perform tasks with respect to company policies and procedures.
Get the inside scoop on Norquay deals, news and events