Snow School
School's in for winter!
You're in great hands at Norquay!
We're home to one of Canada's largest and longest-running Snow School programs – so a great place to start out on skis or a board, or for the more experienced to perfect their slope skills.
More than just a lesson, a Snow School experience offers a great day out in the mountains. Get ready to feel the buzz of learning new skills, marveling at incredible views, forming new friendships, and learning from some of Canada's most passionate instructors. Whether you're here for the day, staying for a week or living locally, our dedicated team will help you make the most of your time on the snow.
Snow School Programs are available for all levels.
Snow School programs are available for every level of skier or snowboarder, from ages 3 and up. Options range from Level 1 (first time skiing or snowboarding) all the way to Level 7 (confident on any terrain, anywhere on the mountain).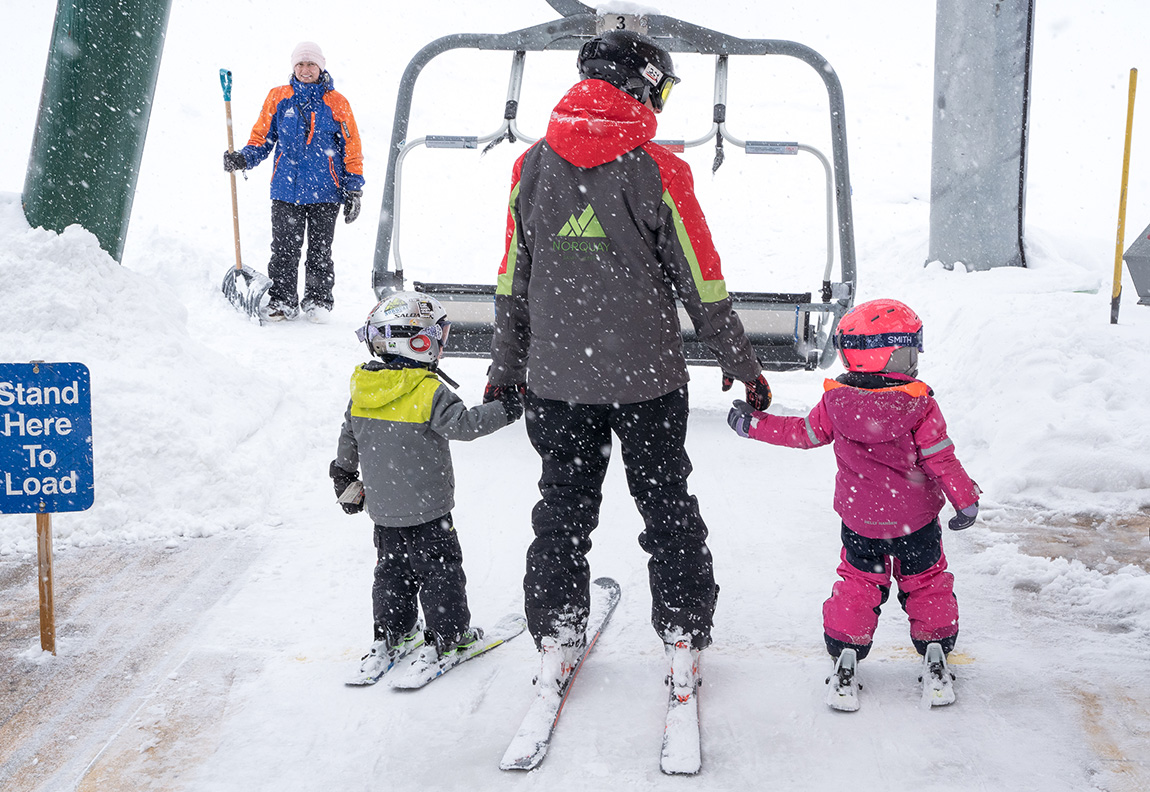 Get the inside scoop on Norquay deals, news and events