19 Reason to Buy Your Season Pass Early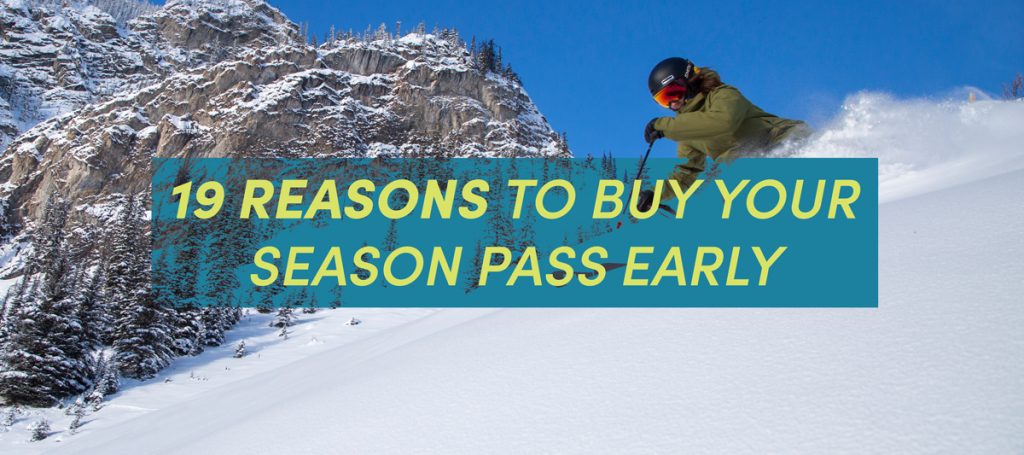 Our Fall Season Pass sale is on NOW – but only until October 28! If you haven't snagged your 2019/2020 season pass yet, we've rounded up 19 reasons for why you should act now and join us for a stellar season at the Mighty Quay!
We'll be releasing more reasons each week, so keep checking back for more incentive to purchase your season pass!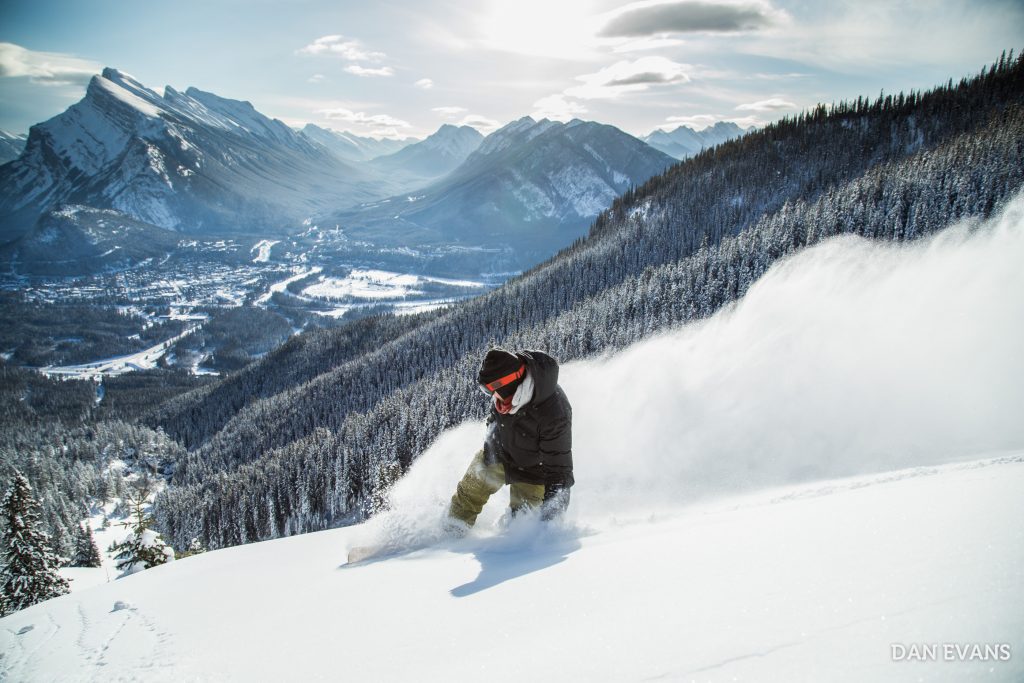 1. Save up to 316 loonies. That's right, a whopping $316 could be burning a hole in your snow pants pocket for any other wish-list item. Personally, we'd use it towards an early-season half-day private lesson with enough left over for lunch, but that's just us. See all season passes!
2. Want more of the mountain to yourself? Carve mid-week with the Power of 4 Pass (only $179 per person!) and you and your buddies can indulge in more turns with less interruption. How many runs can you slay in a day?
3. Never miss another powder day with the full-access Family and Adult Passes! That means absolutely no blackout dates, ever. Mother Nature isn't on a regular 9 to 5 schedule so practice your powder flu cough; you might just need to use one or two of those sick days.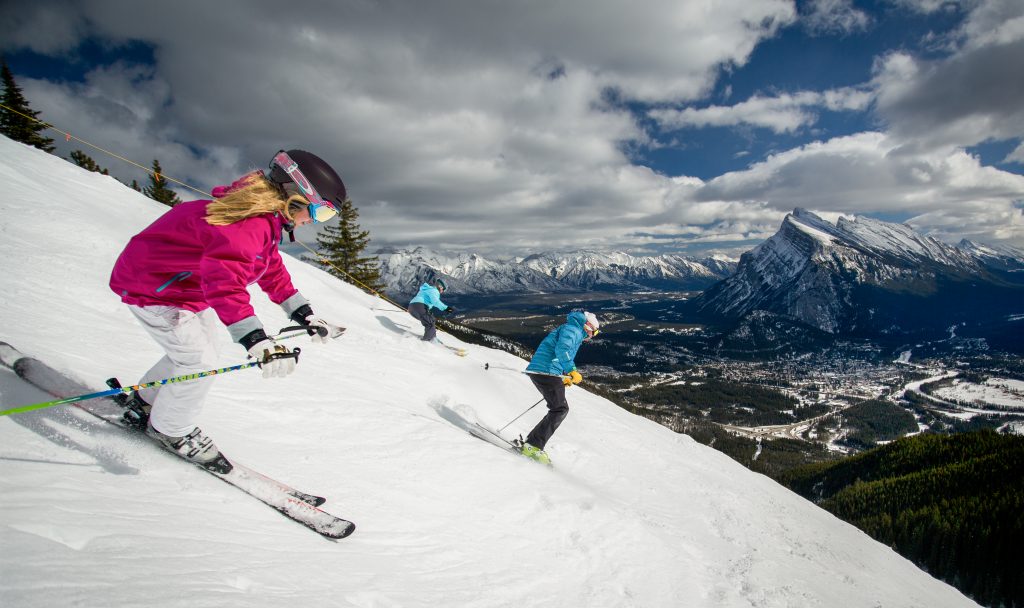 4. Because the fun doesn't stop when you hit 65! Show the world how seniors shred (because age is just a number after all), and get one of the deepest discounts around! In fact, our senior pass is such a steal at only $94 – one dollar for every year of Norquay – we didn't even have to put it on sale.
5. Sick of the same old, same old happy hour hangouts? Spice up your evenings with night skiing at Norquay! Enjoy the only twilight mountain access in Banff with a night pass for just $69. Full season and Norquay 90 passes also include night skiing, so you can fit in a few runs any time of day!
6. Ever spend a year without a season pass and find yourself racking up the day passes anyways? Skip having to buy a pass each time and hit the mountain whenever your heart desires. Day passes also add up quick, so you can sleep easy knowing you saved big in the long run with your season pass.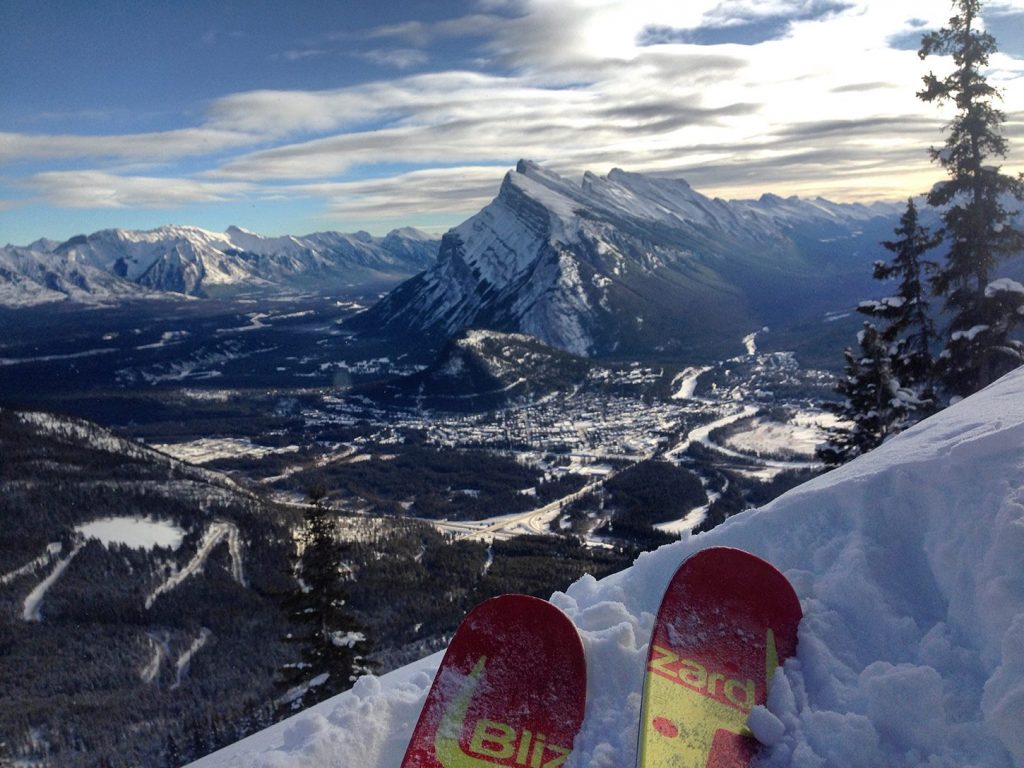 7. Become a better skier or boarder! On top of the time you'll naturally spend progressing your turns, your season pass will also get you 20% off daily ski + board group lessons. Whether you're looking to gain more mountain confidence or just want to take your shredding skillset to the next level, our expert instructors can provide the perfect lessons for you.
8. Save on travel time and escape to the mountains with ease! Norquay is the closest resort to both Banff and Canmore, and only an hour drive from downtown Calgary. This means you can spend less time on the road, and more time enjoying sweet, sweet snowy heaven! Jump on one of our free shuttles from Banff or grab the whole gang and carpool for extra brownie points.
9. Always find yourself scrambling last minute to find something for the young ones to do during winter break? This is your year to get ahead of the game with Child, Youth, and Student season passes – the perfect way to keep the kiddos busy throughout the holidays (and the rest of the winter season, too).
Psst – don't forget Snow School is also included in our Fall Sale! Get your mini-me all signed up before spots sell out.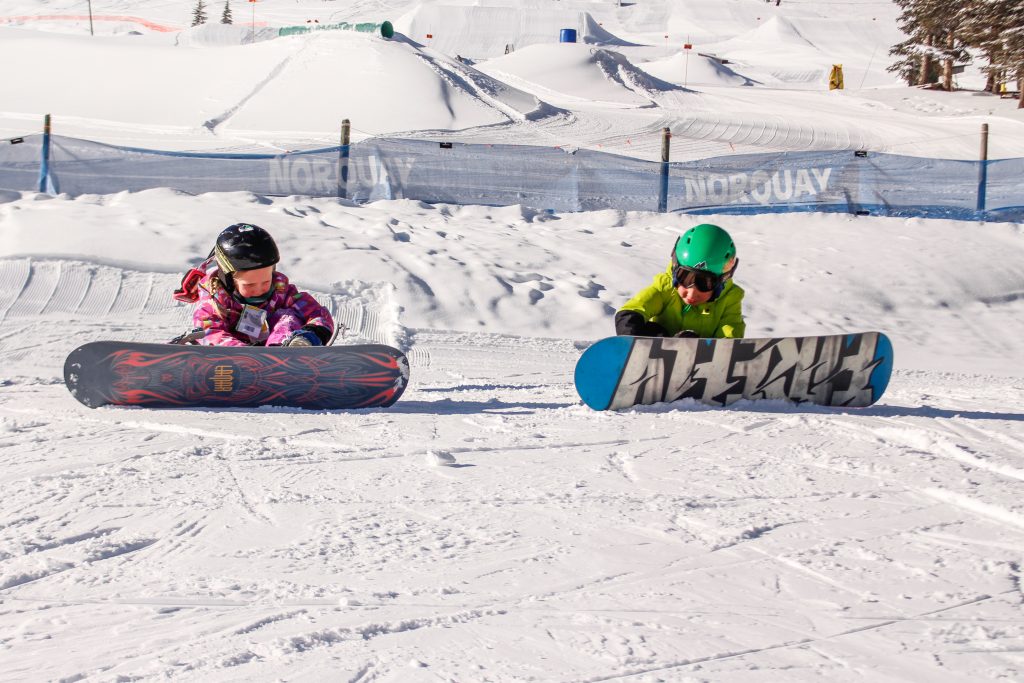 10. Fear not, winter blues! Bust out of your boring winter routine and reallocate your gym membership fee to a workout that doesn't feel like work. After all, there's more than one way to keep up those buns of steel. Put that season pass to the test and you'll be beach season ready all year long!
11. Missing the good ol' days when you could hang out with your friends whenever you wanted? For the sake of your friendship, gather 3 of your besties and buy the Power of 4 Passes. You'll be guaranteed a full season of mid-week quality time for only $179 per person!
12. Ever wondered what life would be like snowboarding rather than skiing, or vice versa? Your season pass is the perfect excuse to switch things up! Get 15% off your rentals and see what's on the other side (then the next time someone asks "ski or snowboard?" you can say "both!")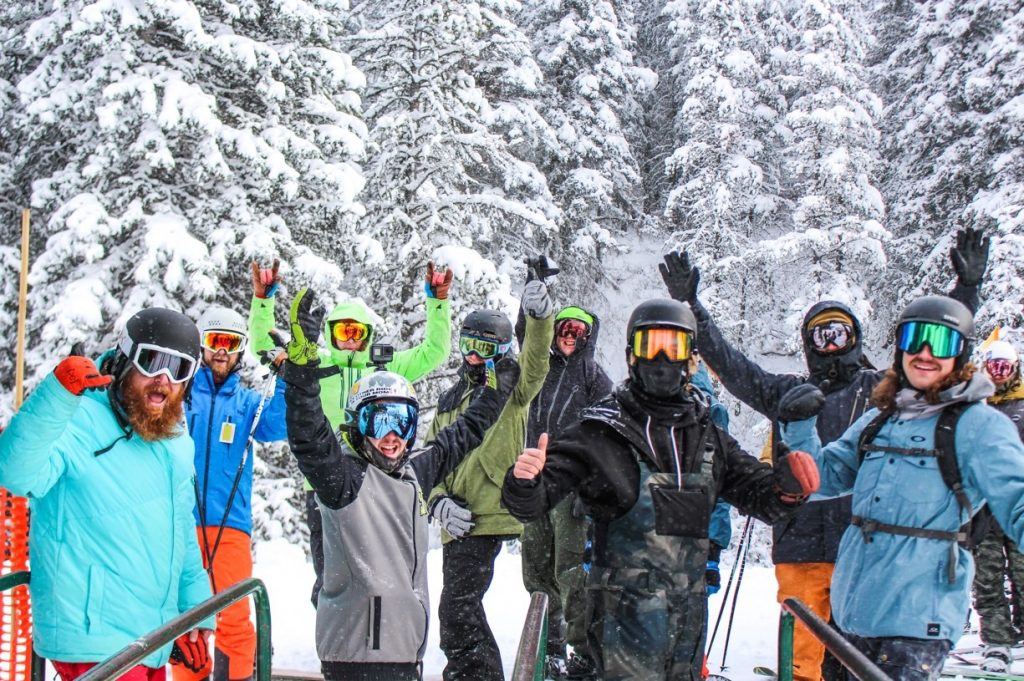 13. Lock down a whole season of family time. Spend the winter doing something the entire household will love at a price that doesn't break the bank with the Family Pass or Norquay 90 Family Pass. Did we mention night skiing is included this year too?!
14. Studies show… it's hard to stay focused when you're cooped up in the library from dusk till dawn. Hit the slopes between hitting the books with the Student Pass. You'll be amazed at what a calculated (and well-earned) dose of fresh air does for your productivity!
15. Did you know Norquay is home to one of Canada's largest and longest-running Snow School programs with options for all levels of skier and boarders, ages 3 and up? When you hold a season pass, you can skip having to buy that day pass before your lesson and go straight to learning something new. Then, you'll have the whole season to put those new skills to the test whenever you please!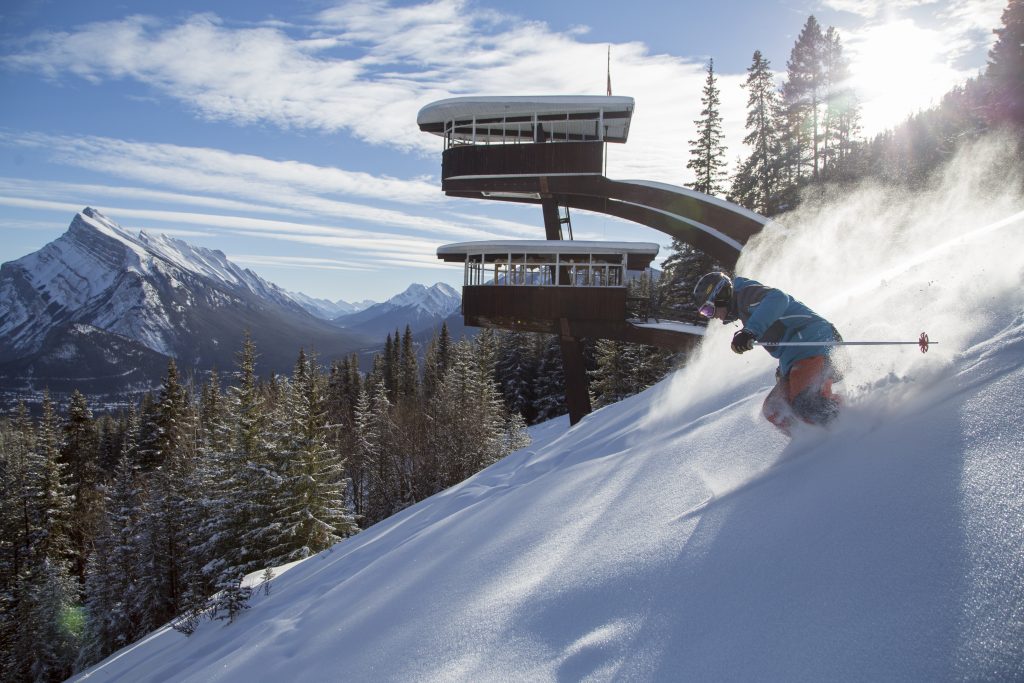 16. No matter your age or schedule, there's a pass for you! From Adult, Senior, Family, Student, Youth, and Child passes with zero blackouts, to our Norquay 90 and Norquay 90 Family passes [see specific pass info for details; some blackout dates do apply], or Midweek Power of 4 and Night Skiing passes, we've got you covered! Starting as low as $179, find your perfect Norquay pass TODAY!
17. There's no better feeling than heading straight from the chair to the post-ski cheers! Savour 10% off at the Lone Pine Pub and pair that extra social time with extra savings in your pocket. Après has never tasted (or treated your wallet) so good.
18. A lot of big names in the ski + board world began their careers on the slopes of Mt Norquay, and your little shredder could be next! Snag a child, youth, or student pass so your rising star can progress their skillset all season long. And don't forget our Multi-week Snow School programs are also included in our Fall Sale!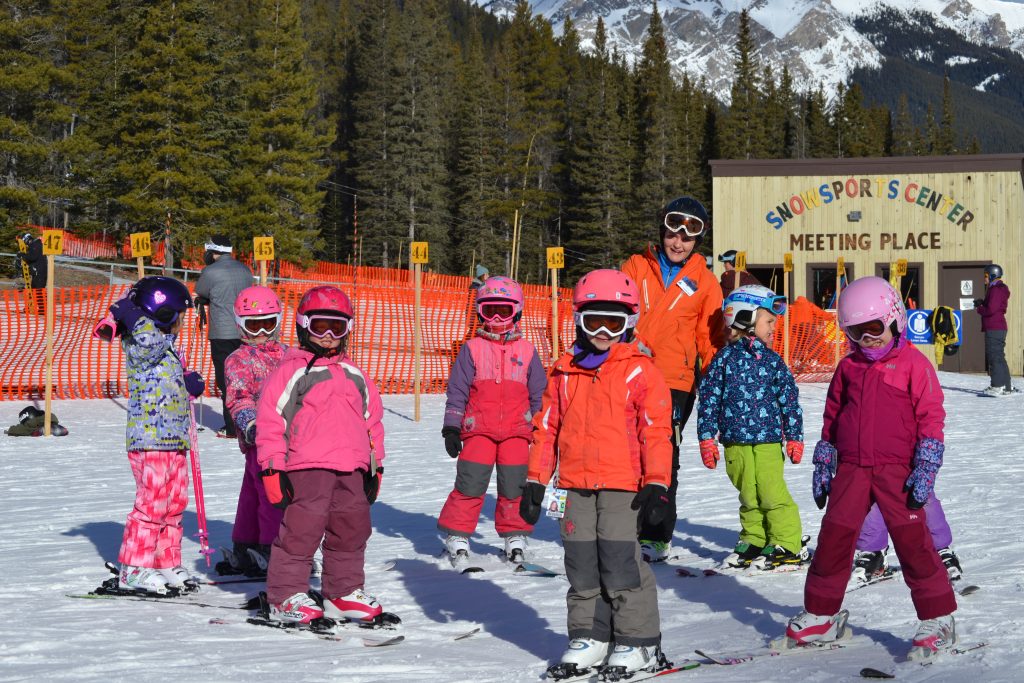 19. Your 2019/2020 pass doubles as your ticket to an entire season of Norquay events! This year, our events calendar is even more jam-packed than ever, with special activities scheduled every single week, for every age and skill level. Don't miss out on all the races, holiday-themed activations, après goodness, and more!"