50 Years Later, Bryan and Christine Feagan Recreate Wedding Reception at Cliffhouse Bistro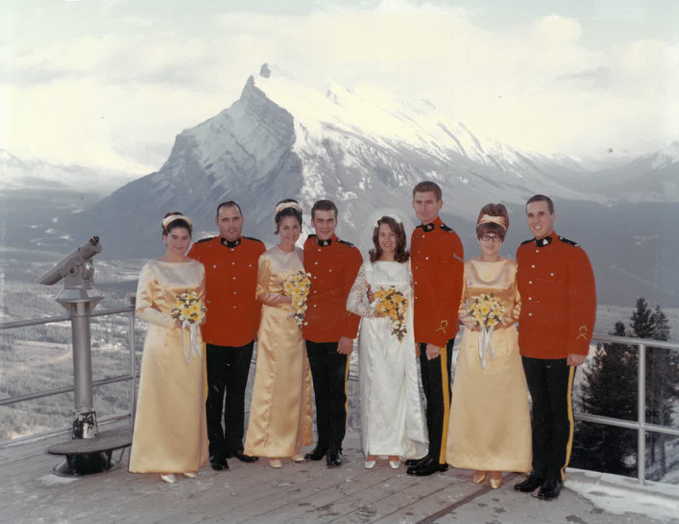 As Bryan and Christine plan their 50th wedding anniversary, they look back on the beginning of their relationship. An unlikely story of a boy from Ontario and a girl from Santa Barbara, California who crossed paths, fell in love, and tied the knot in Banff, Alberta with a celebration at Mt Norquay's very own Cliffhouse Bistro. Nearly half a century later they plan to celebrate once again at this iconic location.
After high school, Bryan Feagan and his friend Ernie Pinder wanted to adventure the world. From their home in Ontario they took off for Montreal with a specific destination in mind. They had heard about a car driveaway service that would "hire" drivers to deliver cars across the country to Vancouver in exchange for gas, food, and hotel money.
"Being young and a little foolish we requested a Corvette," remembers Bryan. Luck was on their side and they handed the keys of a Chevy Corvette Stingray. On a timeline of eight days, Bryan and Eddie set off on the 4,500-kilometre journey, with one big goal: skiing in Banff.
Making quick work of the first 3,600 km, they had arrived and were ready to strap on their skis. Bryan and Eddie enjoyed Banff so much that they left themselves only a day to finish the drive to Vancouver and instead encountered closed roads due to avalanches. Because of their delay, wanted posters were issued for the theft of the car, which were later revoked when they arrived safe and sound two days later.
Low on funds, Ernie returned home, and Bryan decided to continue south to Santa Barbara, California with his United States Visa in hand. Just not without one last quick trip to Banff on the train to ski.
Upon arrival in the States, Bryan easily found a job and residence at a gas station at a time when most men were off battling in Vietnam. Regulars would have Bryan fill their tanks and on one particular day a regular's daughter and her friend came in with his car.
Cheekily Bryan asked, "do you girls iron clothes?" to which Christine Lester responded, "I've never ironed anything in my life." But she and her friend agreed and returned a few of his shirts a couple of days later.
As a thank you, Bryan asked them to a Neil Diamond concert, having only eyes for his future wife, shared the dance floor with just Christine. Shortly after, and with the threat of being drafted to Vietnam, Bryan returned to Canada where he enlisted in the RCMP.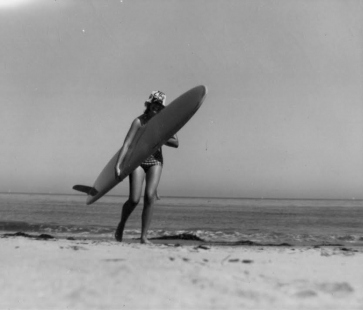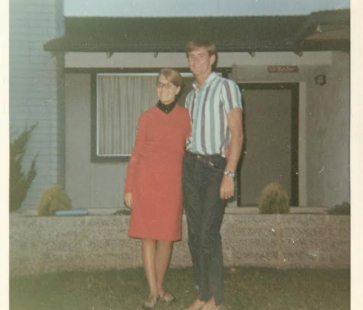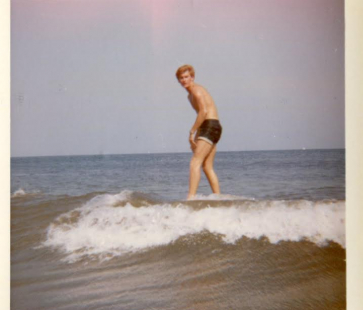 Basic training sent Bryan all over Canada and Christine remained in close touch from Santa Barbara. When Bryan was stationed in Canmore, Alberta, Christine decided to join him. For the first time, she drove north with snow-covered roads and was reunited with Bryan.
Christine worked a few jobs in Banff and then began working at Mt Norquay in ticket sales, the gift shop, and as a lifty. She even appeared on a brochure marketing the Sightseeing Chairlift. So when it was time for the couple to tie the knot, they could think of nowhere better suited to celebrate post-ceremony.
Fifty to sixty of Bryan and Christine's closest family and friends joined them for a ceremony at St. Paul's Presbyterian, downtown Banff, followed by a reception at the Cliffhouse Bistro. One of the only receptions to be held at the previously known Tea House.
Following the party, they went to retrieve their hidden car downtown before departing on their honeymoon. To their surprise, fellow RCMP officers had found the vehicle and decorated it with shaving cream hearts and hand-written messages. To avoid furthers surprises, they sped off down Banff Avenue and tucked into an old gravel road to divert the three lit-up, co-worker-filled RCMP cars on their trail sending them east before Christine and Bryan continued on their journey west towards Lake Louise.
Fast forward almost fifty years, when Bryan and Christine started to plan their 50th wedding anniversary they pulled out their old slides to look back on their memories. They decided to revisit the Cliffhouse Bistro, where they celebrated their nuptials in 1969, for a commemoration of a lifetime at each other's sides.
As Bryan flips through a booklet of slides in anticipation of the big event, he remembers back to his wedding day to Christine and details start to come back.
"It was a beautiful day, it snowed in the morning, but by noon it had melted all off and we just watched the snow line creep up the mountain."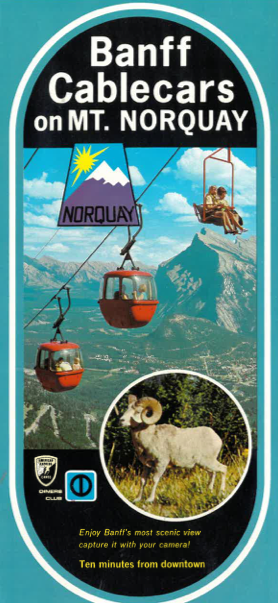 With a little snow left at the top of Mt. Norquay, the couple took their photos outside on the Sightseeing platform.
"[Christine] was up on the lookout beside the Cliffhouse and she didn't have any socks on with her wedding dress and her feet started to freeze. They took her inside and shoved her feet almost inside the fireplace," reminisces Bryan.
While the Cliffhouse has undergone renovations, the character (and fireplace) remain the same. Inspired by an article about the renovations they saw in a ski magazine, they've invited friends and family to travel from across Canada and the United States to share in their half-century celebration this October.
Bryan may even grace the party with a song or two from his days in a rock n' roll band, or join his daughter-in-law, a concert violinist to perform a song he wrote for his wedding day.