From the Chef's Table: 4 Winter Food and Beer Pairings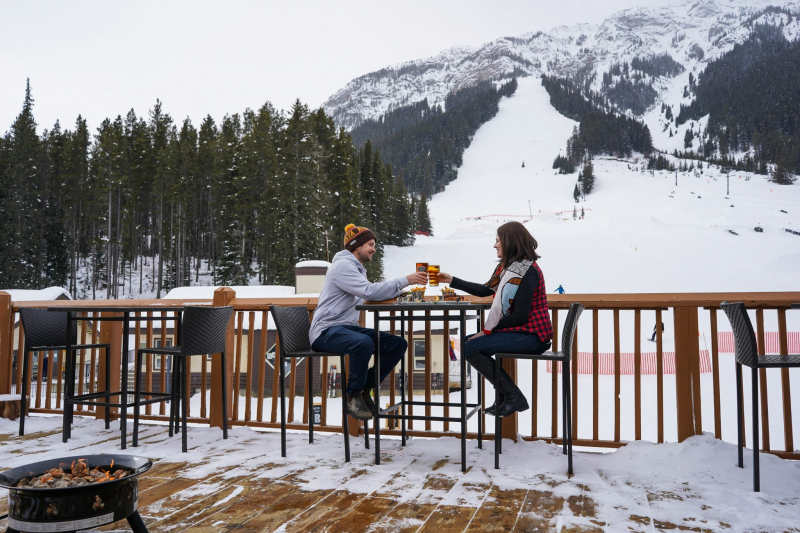 Who could you trust more than the Chef that's been crafting delicious meals here at Mt. Norquay for years to tell you his favourite food and beer pairings? Executive Chef Morne Burger knows his stuff and this year's winter menu at the Lone Pine Pub is no exception. We presented him with the challenge of narrowing down a menu filled with yummy mountain-comfort dishes to pick his four favourite meals paired with our local beers on tap.
JASPER CRISP PILSNER + ATLANTIC SALMON FILET BURGER
Excited for a well-earned après after a day on the slopes, I can't decide if I'm looking forward to a beer or something to eat more. But it's a chicken or the egg scenario and I'm almost drooling at the thought of the Jasper Crisp Pilsner paired with the Atlantic Salmon Filet Burger.
In the glass, the pils is a clear yellow with a white head. To the nose, it's lemony with clean malts delivering a medium body and a smooth mouthfeel. The flavours are citrusy and it finishes pleasantly crisp and slightly bitter. Excellent!
Match that with the salmon burger's zesty arugula salad and tomato jam and you've got a refreshing and light take on a traditionally heavier meal.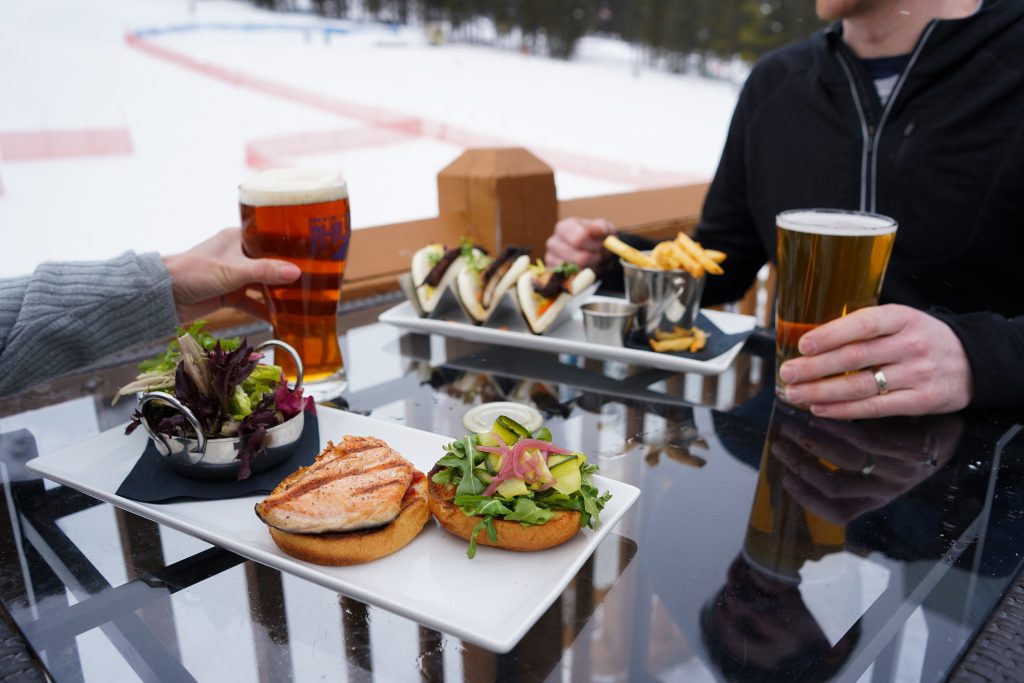 PHILLIP'S BLUE BUCK PALE ALE + NEW YORK STRIP-LOIN SANDWICH
The smokiness of the barbecued steak is accentuated by the malty base and light crisp hops found in the Phillip's Blue Buck Pale Ale. The beer is deep amber in colour with light caramel notes and taking my first big gulp I'm rewarded with a sweet medium pine taste and a light bitter finish. I love this beer so much and what could be better than having it with steak? I'll tell you, it doesn't get better then that!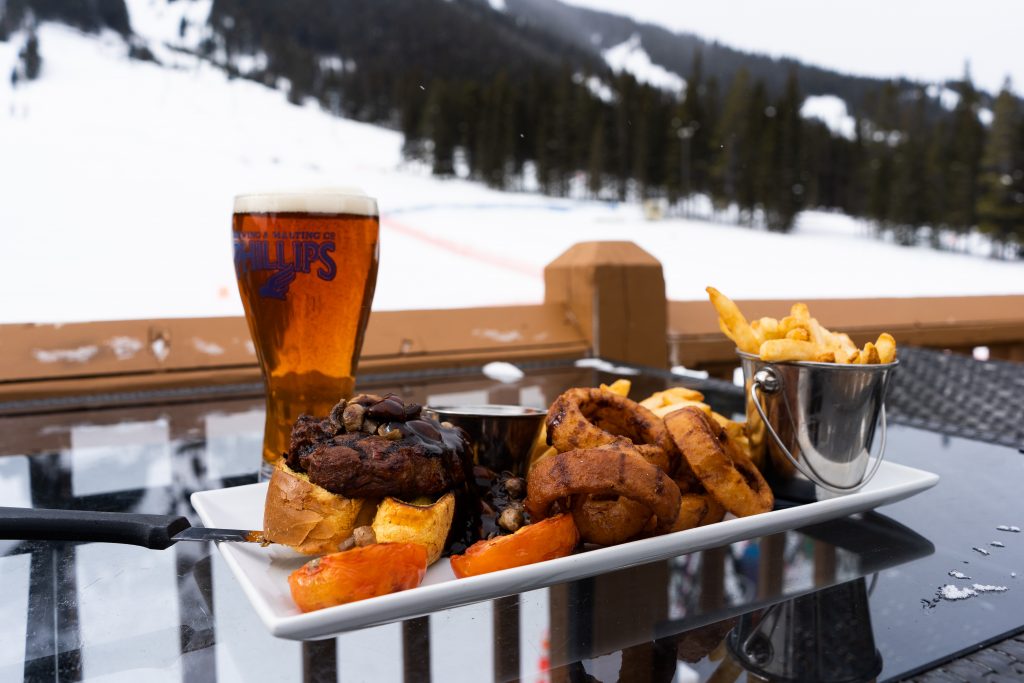 BIG ROCK BREWING KOLSH + WINTER'S BEST SALAD
Everything you like about a traditional lager, this one has it all and more. This kolsh-style beer fits all of the seasons and makes for a fresh, floral, and delicately hopped beer. Crips greens, creamy goat's cheese, and candied walnuts in a fresh winter's salad makes for a great pair when I'm craving a lighter bite. So, however you see it, putting your health first needs its counter balance of sunny devil's water.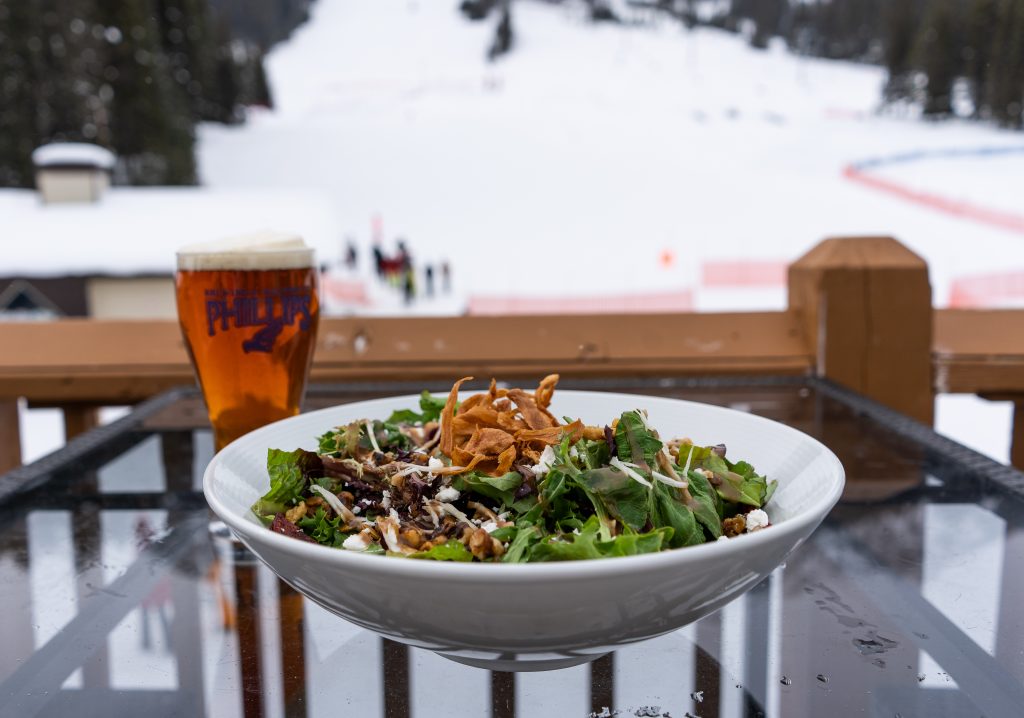 CANMORE BREWING, RYE IPA + STEAMING PORK BAO BUNS
This IPA picks up the aromatics of this Vietnamese-inspired dish. A thick-cut pork belly slow roasted with Chinese spices and Nam Jim sauce comes wrapped in our signature boa buns, and next to this IPA with floral notes and a dry hoppy finish; it gives you enough flavor to keep you interested without overpowering the dish.
Well there you have it. Next time you hit the slopes, head into the Lone Pine Pub where it's all about perfect balance between gulp and grub.
Morne Burger – Taste and Tested