Via Ferrata
Give in to the ultimate adventure
Skyline
Launched in 2017, Skyline includes an exciting high traverse on a sheer rock wall and crosses an "airy" 55m suspension bridge. Your effort is amply rewarded at the top, with outstanding panoramic views where the Rocky Mountains stretch out in every direction. With Banff as a backdrop over 1000 meters below, enjoy the uber-scenic ridgecrest descent as it leads you back to the Cliffhouse Bistro to celebrate your mountaineering accomplishments.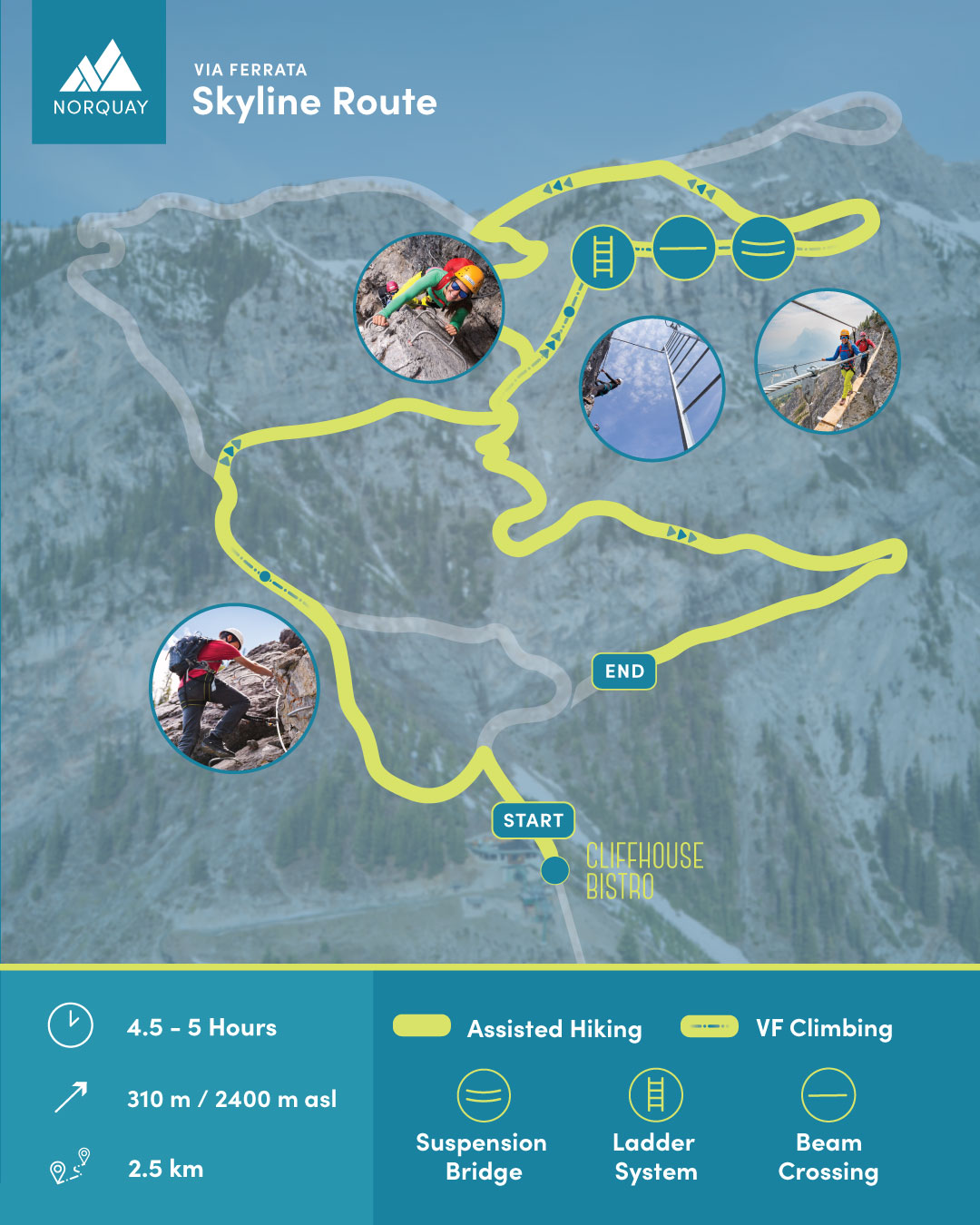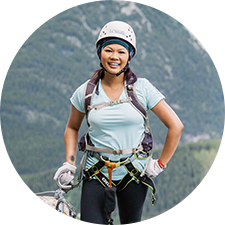 #1 rated Banff activity on TripAdvisor
"I have to be honest, when I got there I did not think I was going to be able to do it and I'm so glad I did. It was one of the best experiences of my life!"
Sign Up Now!
Quality Time Since 1926
Sign up and be the first to hear about
the latest events, news and deals.
Be the first to know
Get the inside scoop on Norquay deals, news and events