Afternoon Tea? We Prefer Our Tea With a Splash of Spirit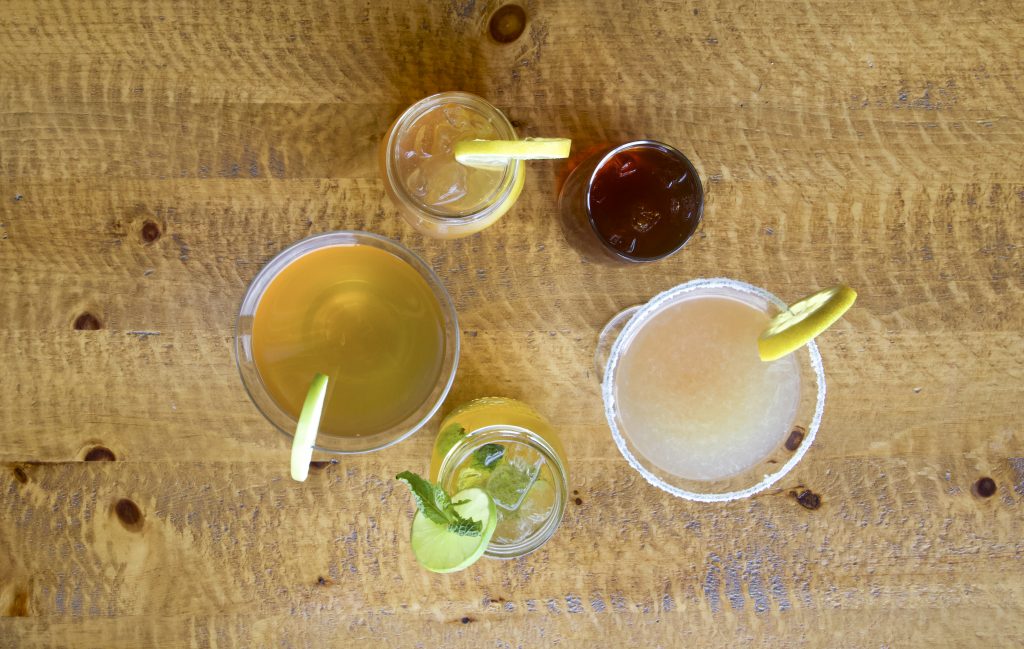 The sun is out, the birds are chirping, and boy, you must be thirsty. Spending time hiking in the mountains, paddling the crystal blue water, or climbing the Via Ferrata is great, but if you want to guarantee some quality time with friends just say the magic words: cocktail hour. If they need a little extra push, we've got the wow factor, serving up tea infused cocktails at the top of a Sightseeing Chairlift that delivers you to 6,900 ft high in the mountains, it's an offer too good to pass up.
Come soak in some summer time at the Cliffhouse Bistro, a quaint mid-mountain restaurant that overlooks Mt. Norquay and the town of Banff. With astounding views and food to match, your appetite will not go unattended. Honouring our history as a tea house, we've partnered with Natur'el Tea who produce hand blended teas right here in Banff and infused them into our cocktail list. As a bonus you may be lucky enough to sit in the exact spot Marilyn Monroe did in 1953 – we wonder which tea infused cocktail she would have chosen?
We've carefully selected teas to compliment classic cocktails, giving you a fresh and inspiring summer après spot. Each 2oz cocktail is blended with cold brewed teas or tea infused simple syrups to present uncompromised, fortified flavours.
HARDEN ICED TEA
Organic Orange Pekoe, vodka, fresh squeezed lemon
We are a huge fan of this classic iced tea, and how could you skip the original spiked iced tea on a list of tea infused cocktails? It's exactly what you'd expect of an orange pekoe-based tea, light and refreshing. This black tea base is smooth and perfectly brewed without any astringency then mixed with vodka and lemon for a little punch. Served in a mason jar, it will feel like you're on a porch swing, except with sweeping mountain views.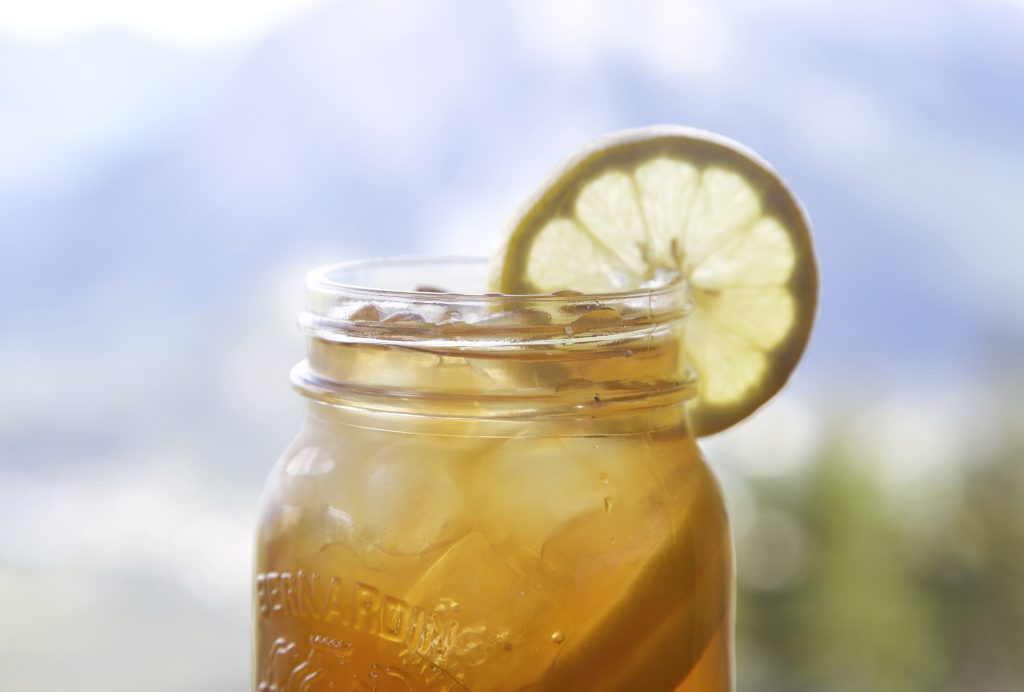 JASMINE MARTEANI
Crown Royal Apple, Galliano, simple syrup, Jasmine Gold Dragon Tea
Our most surprising cocktail on the list is a sweet floral MarTeani. The Jasmine Gold Dragon Tea is a delicacy green tea since the Jasmine flowers only bloom for approximately 12 hours in May or June, making this blend limited in availability. Paired with the weight of the Crown Royal Apple and sweetness of the Galliano, herb, spice, and plant elixir, you get a well-balanced cocktail.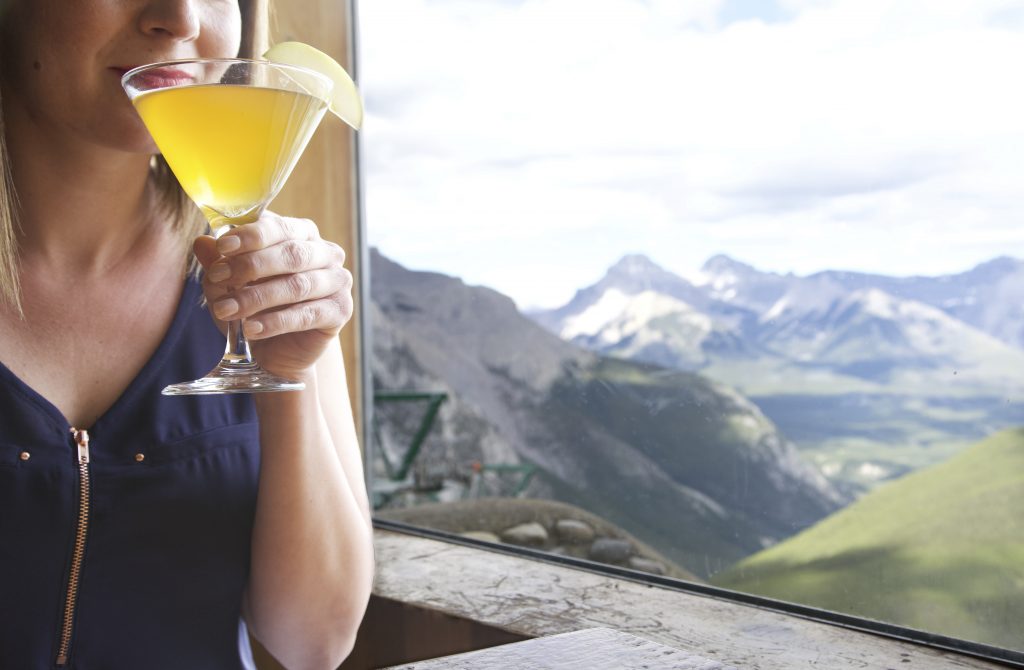 NEGRONI
Campari, Vermouth, gin, Wild Blueberry Rooibos Tea
Traditionally a more bitter cocktail, the Negroni, receives a bit of a softening. The Wild Blueberry Rooibos Tea adds a fruity and bold twist. This caffeine-free addition comes from a remote area in South Africa and when combined with Campari, Vermouth, and Gin a sharp, spiced apéritif is formed.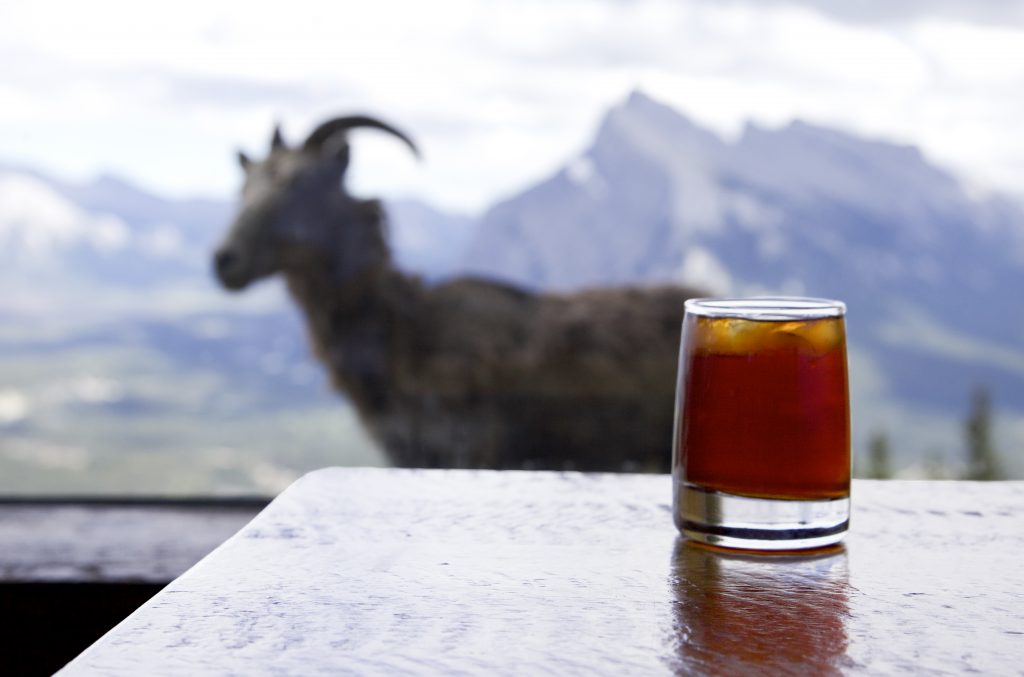 ALPINE MINT MOJITO
Alpine Mint Tea, fresh mint, fresh lime, white rum, simple syrup
This drink was created for a bright summer day. The sun-dried mint leaves of the Alpine Mint Tea will refresh your sun-kissed skin. Muddled with fresh mint and lime it almost feels as if it's good for you. The light and breezy white rum concoction is so yummy, you'll be hard pressed not to order a second round.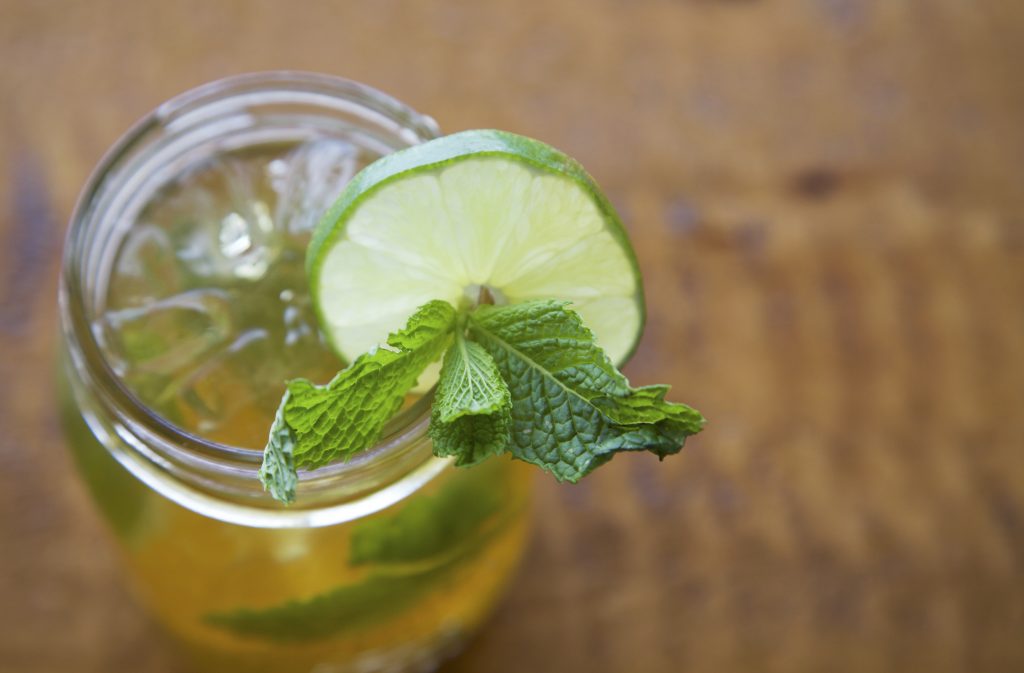 EARL GREY TEQUILA SOUR
Tequila, fresh lime juice, Creamy Earl Grey Tea, simple syrup, salted rim
The Tequila Sour lover of your group will not be disappointed by this rendition. The bold tequila flavour dusted by a rim of salt and rounded out with citrusy bergamot and vanilla notes found in the Creamy Earl Grey Tea delivers an edgier take on the classic recipe. We keep this spirit-forward mix strong by infusing the black tea into the simple syrup.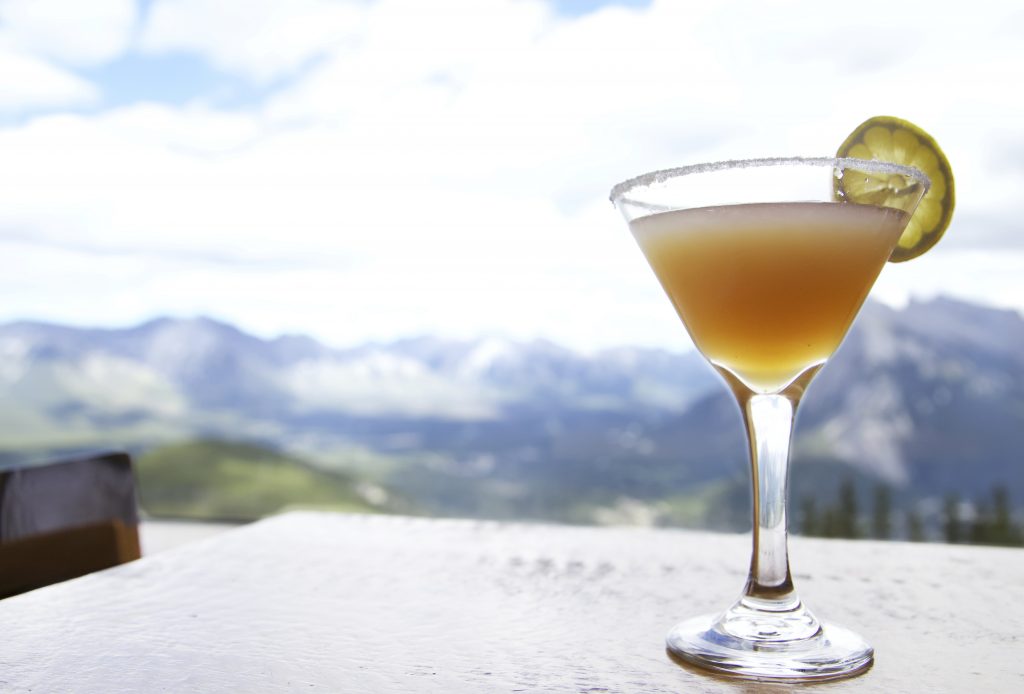 Not sure which one you'll love the most? Grab a group of friends and head up the Sightseeing Chairlift to the Cliffhouse Bistro for tea-tail hour and plates that were built to share. Views are included.