Chef Morne Burger Welcomes You to Norquay's Secluded Mountain Bistro Boasting Astounding Views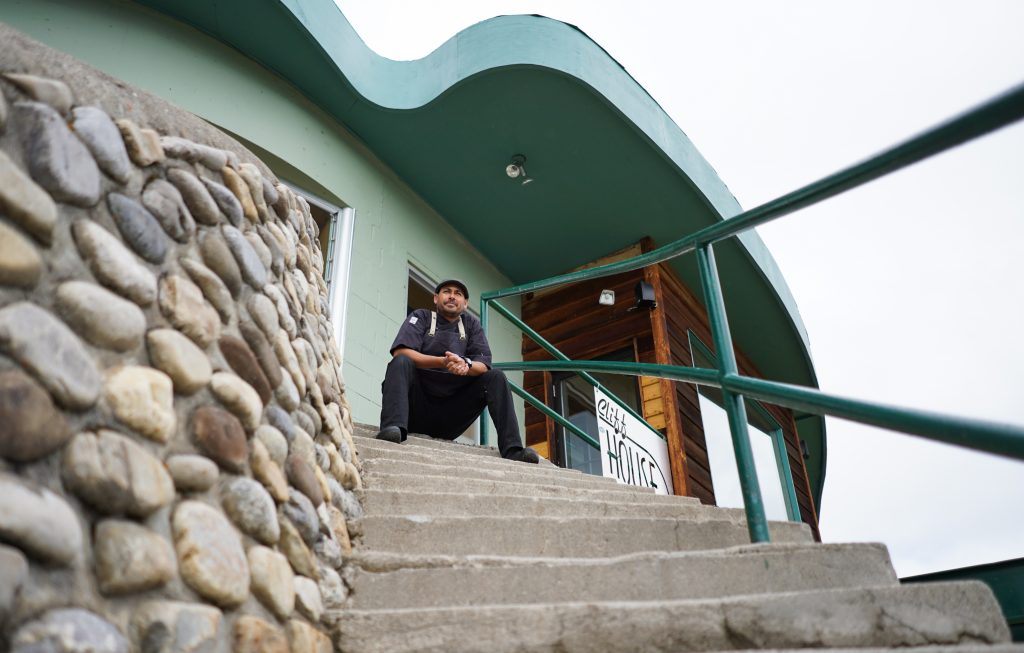 Spending a day on the Via Ferrata begs to be rewarded by fresh, local comfort food and that's exactly what Norquay's Executive Chef, Morne Burger, and his team deliver. After working up an appetite you can expect a meal to suit at any one of Norquay's four restaurants: The Cliffhouse Bistro, Lone Pine (winter only), the cafeterias in the North American Lodge and the Cascade Lodge (winter only). And, let's be honest, sometimes you just want to skip the workout and eat really delicious food.
Chef Morne joined Norquay's team in ­­­2014 and brought his passion for good quality food along with him. Creating dishes in house with local, seasonal produce, he strives to deliver simple, good food. Training at the CPUT Granger Bay's Cape Town Hotel School in South Africa, Chef Morne has worked in kitchens across the world, including South Africa, England, France, and Portugal.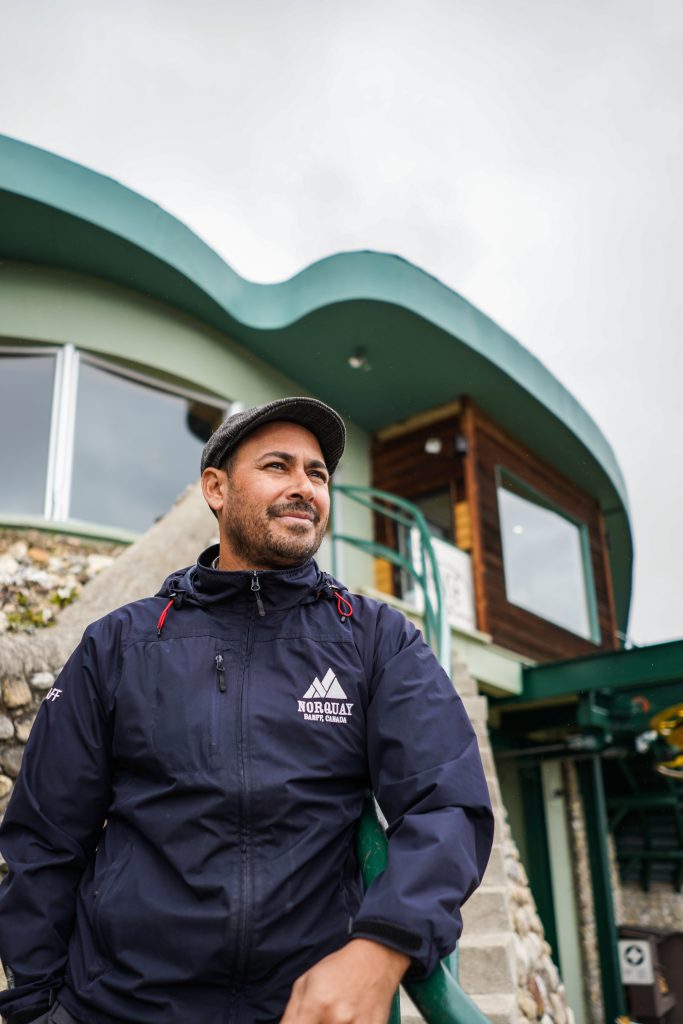 Visiting Banff in 2003 he recalls eating a meal at a downtown restaurant as his motivation for his permanent move in 2006. "I don't remember exactly which restaurant, but I was eating a filet mignon – a great meal – and it reminded me of eating in Paris. It wasn't outside or particularly nice weather, but the good wine and candle light reminded me of it." He hasn't looked back since and the feeling of "being nestled in the mountains" is enough to keep him here (when he's not seeking out surf beaches on his vacations!).
What's Chef Morne's key to success? His team. Crediting his predecessor with keeping a kitchen that was easy to take over and a team eager to learn he says, "it was an easy platform to build on, a foundation so things would last." Since then, he prides himself on fostering a team that allows him to "watch these kids truly evolve into confident chooks (as I like to call the transformation from cooks to chefs)." With his team backing him, he's able to produce diverse menus for each of Norquay's restaurants and events.
WHAT YOU CAN EXPECT FROM EACH RESTAURANT
This is Chef Morne's little gem, tucked away from the bustling Banff Ave, it's a place to immerse yourself in the mountains without the crowds. A local's hide-away, you escape the day-to-day and soak in the fresh air and sunshine from 6,900 ft.
The 1950's tea house turned bistro is built into the side of the mountain and demands a menu as unique as the location. You can expect a retro-cozy ambiance with a fresh, modern menu focusing on fondue, flatbreads, trendy tacos, and charcuterie boards featuring cured meats, cheeses, jams, and sour dough breads. Chef Morne says "it's a menu that I look at everything and struggle to choose my favourite, and that's when you know you've hit the sweet spot." Pairing the up-market, yet casual, menu with seasonal cocktail recipes means you never have to have the same thing twice. This "not pretentious, just honest" mid-mountain venue is accessed by the Sightseeing Chairlift. Stop in for a meal with unparalleled views or test out this summer's tea infused cocktails.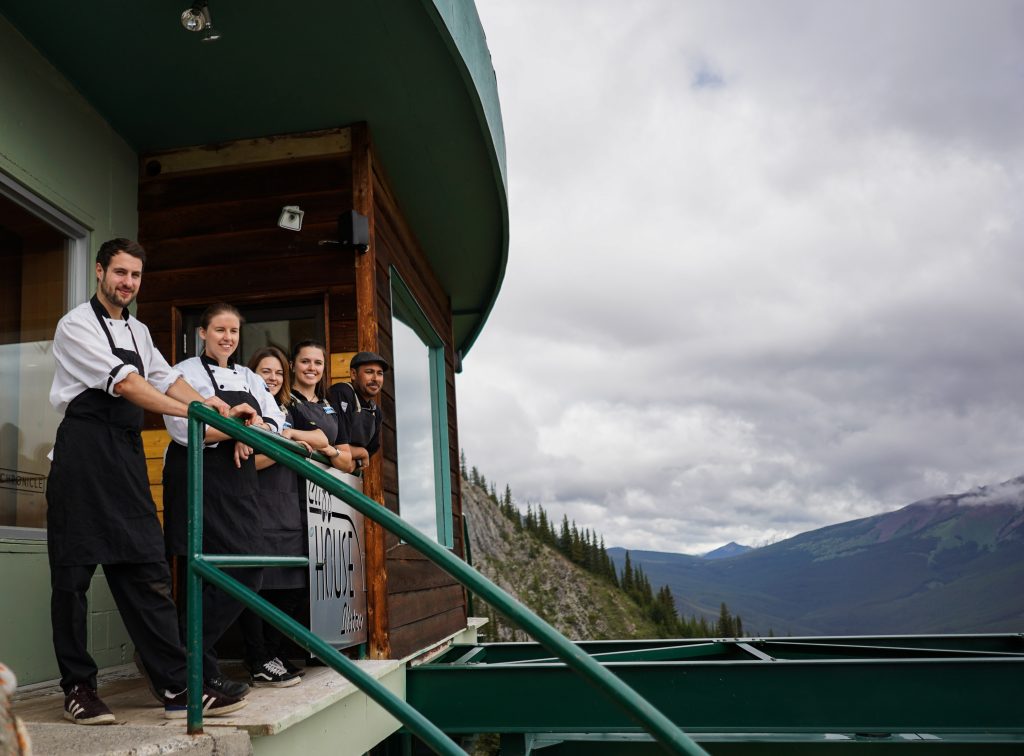 This is the perfect place to extend your lunch or grab an après ski drink and snack. Learning very quickly, not to mess with the classics like burgers and chicken wings, Chef Morne delivers you your pub favourites with a twist. "I don't try to reinvent the regular expected fare I just like putting nice fresh touch/twist on it." With tasty classics, a wicked salmon burger, and cold brews your après becomes just as important as your day of adventure.
Cascade Lodge and North American Lodge Cafeterias
Just because you're looking for a grab-and-go option doesn't mean you have to sacrifice on quality. Chef Morne embraces the challenge of providing quality food and feels the cafeterias "always keeps me on my toes." He creates food that will satisfy your cravings and make an impression. Try the chili, we like to think it's the best of any ski resort.
PLANNING AN EVENT
Charm your guests and plan an event in this picturesque mountain setting with a menu to match. Working closely with Lodge Manager, Amy, Chef Morne is inspired by the "people, layout, and menus" that go into planning an event. "We all have such interesting and different approaches, the layout of how some parties set up for their events always tend to inspire us as a team." And that allows Chef Morne to play around with menu items, keeping them fresh, so you can wow your guests.
No matter your intentions on or off the hill, your tummy is sure to be full. Come and experience your own private oasis in Banff National Part with the variety of cuisine at Mt. Norquay.