Erik Read's Money-in-the-Bank Attitude Towards Training to be a Top Ski Racer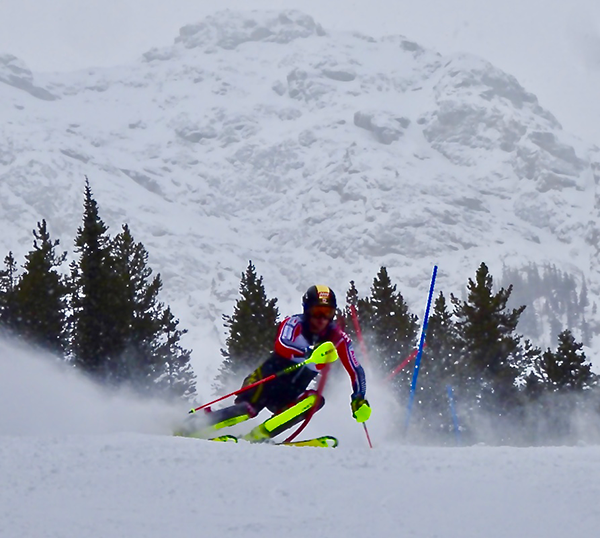 At 27 years old, Ski Racer Erik Read has accomplished more than his fair share when it comes to racing down the slopes. With over 10 years of professional experience and countless more strapped into skis, Erik has learned a lot along the way.
What is his advice to up-and-coming racers and what does he feel he has to sacrifice to make it to the top? Find out some of the lessons he's learned and some of the tips and tricks he's picked up over the years in the following interview.
What is your biggest career highlight to date?
Earning 7th place in the 2017 Hahnenkamm slalom at Kitzbuehel.
What would your best piece of advice be to anyone interested in a career in ski racing?
Maximize your time and miles on the snow. It takes longer to progress in your skills as a ski racer, so make the most of your training days, while also getting out and having fun as much as possible.
What is the one thing that people might not realize is a sacrifice, being the top in ski racing is?
Balance. Enjoying time with friends and having enough time off to truly rest is a must, but it's always a challenge to find the time for.
What is your biggest learning so far?
Pay attention to the details. They will always come together and allow you to connect the dots, making a big difference at the end of the day.
What is one thing your most grateful for?
The opportunity to travel the world and experience the celebration of skiing at a variety of venues, resorts, and cultures.
How do you stay focused?
By trying to always put things into perspective. You can't be focused ALL the time, so it's important to learn how to zone in when it truly matters most.
How do you get through your training schedule?
Treat it like money in the bank – every day you train in the gym or on the slopes is a deposit and race day is when you cash it out. The more deliberate and focused work you put in, the more you will have to give on race day.
What is one thing you can accredit your success to?
My family! They instilled in me the joy of skiing from a young age, where I was able to easily turn this passion into fast skiing and ultimately my career.