Meet Jack Menzies, Your 2019 Mountain Idol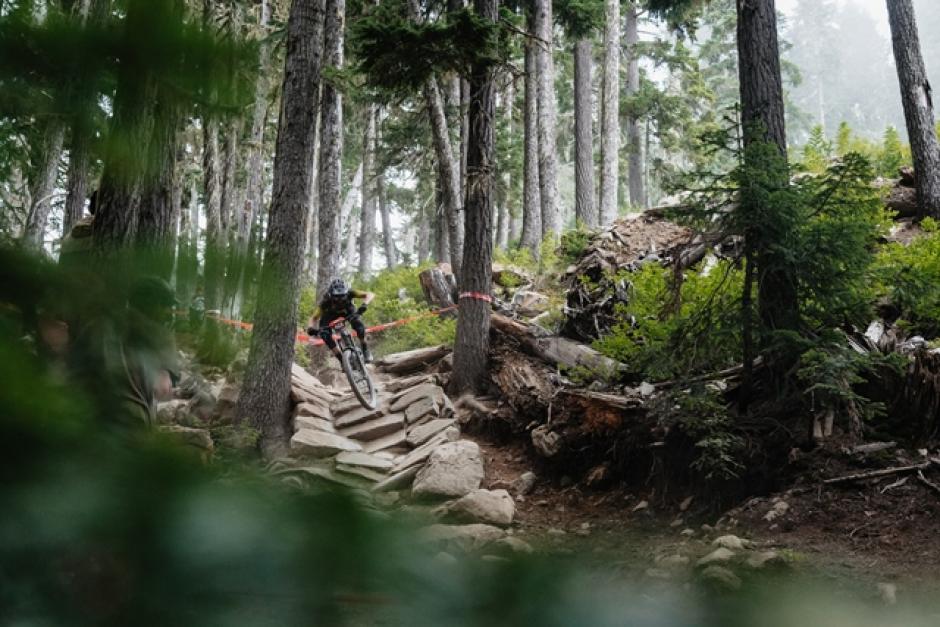 The Bow Valley is a giant outdoor playground, so it should come as no surprise that an incredibly talented pool of young athletes calls this region home. Whether it be alpine or Nordic skiing, snowboarding, climbing, trail running, biking, paragliding, or adventure racing (just to name a few), you can bet there's someone out there growing up, training hard, and doing amazing things.
To recognize these talented youths, and help support their endeavors in mountain sport, the Banff Mountain Film & Book Festival introduced the Mountain Idol initiative. Starting in 2007, it has become a tradition for a new Mountain Idol to be named every year during the festival's always-popular 'Radical Reels' evening, a highlights reel style showing of various films.
This year, the Mountain Idol 2019 title went to Canmore-raised Jack Menzies for his incredible commitment and successes in the world of enduro mountain biking.
Like most mountain kids, Jack grew up testing the waters in a variety of sports, including hockey, soccer, cross-country skiing, and mountain biking. By the age of 15, Jack realized his passion was for competing on two wheels and so he decided to put all of his energy and focus
into mountain biking, specifically enduro.
For those of you who aren't totally familiar with this avenue of mountain biking, Jack describes it as, "a big day on the bike, where you do up to five downhill races in a day, and 40 to 50 km of riding."
When racing enduro, riders must get themselves both up and down the mountain for a set number of runs. While both up and down are necessary parts of racing, only the downhill portions are timed and count towards a riders final combined score.
"It's a super fun sport, and the crowd is always really inviting. Everyone you go up against is your buddy. You'll have some laughs at the top before you drop into the stage, then you'll wait to meet at the bottom so you can ride up together again," says Jack.
"Even though it's an individual sport, you're really racing yourself and the clock more than the other riders."
In just a few short years, Jack's hard work, dedication, and obvious enjoyment of the sport has paid off in amazing ways.
In 2018, he earned himself a coveted World Cup win at the Crankworx Enduro World Series Whistler U21 (30th pro men). He also took home first place at the Norco Canadian Enduro Series Vedder Mountain U21 (2nd pro men). To further add to his accomplishments, Jack is the first Canadian to compete in the Canadian National Cross-Country XCO Championships, the Canadian National Downhill Championships, and the Canadian National Enduro Championships all in one year.
Although there wasn't an enduro-specific program established in the Bow Valley when Jack began training, he was able to spend time with Rocky Mountain Cross Country (RMCC) Express Team. Since then, Jack says the sport has just exploded.
To keep up with the growing demand, the Bow Valley now has the AMP Enduro training program for youth riders. During his spare time, Jack helps by guest coaching and going for rides with the team as much as possible.
"[The coaches] Kevin Eaton and Matt Monod are doing awesome things," Jack says, noting they were once his own coaches, and that they helped him every step of the way.
Looking forward to 2020, Jack's aim is to follow as much of the World Enduro Series as he can, potentially taking him everywhere from South America and Europe to the United States and back to Canada. The ultimate goal is to then earn a spot to compete in the Trophy of Nations – a top-level competition where riders are selected to represent their Nation (top 3 from each category in each country) based on their Global Enduro Rankings.
When asked about his new title of Mountain Idol, Jack said it was a great feeling to be one athlete picked out of so many amazing athletes in the Bow Valley.
"I always try and be a role model, so it's really cool to be put in this position. I've looked up to Mountain Idols in the past and hope that future ones can now look up to me."
Jack is currently across the globe training in New Zealand (where they don't have to worry about snow), and will no doubt continue to amaze and inspire like the true Mountain Idol he is.
Norquay is a proud sponsor of the Mountain Idol initiative, and helping youth follow their outdoor passions.
Do you know someone who is the definition of a Mountain Idol? Nominate them today by clicking HERE. Nomination deadline: September 30, 2020.