Welcome to the Bow Valley Freestyle Ski Team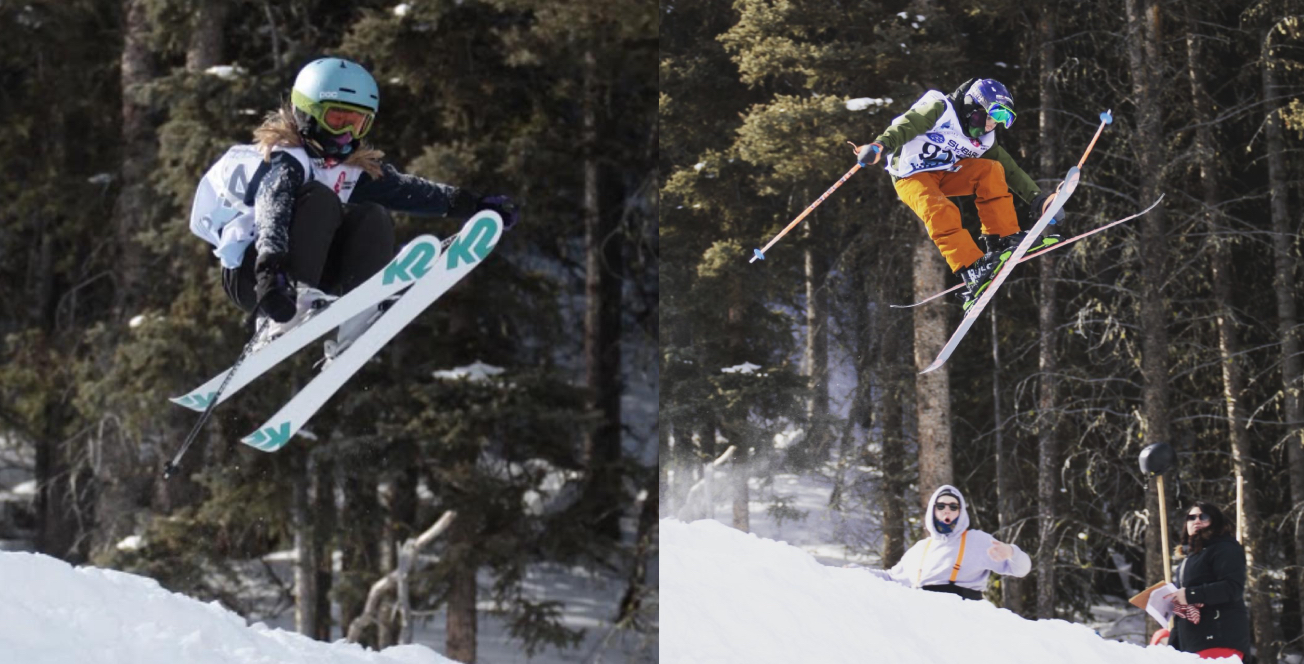 What qualities do you look for in a local freestyle ski team?
Perhaps one that can perfectly balance both the fun and competitive aspects of skiing with high-level coaching? Or maybe it's the focused training in multiple disciplines such as big mountain skiing, slopestyle inverts, rail jams and big air?
If these sound like all of the key components for a quality program, then we'd like to introduce you to the Bow Valley Freestyle Ski Team!
Providing year-round training for athletes between 8-17 years old, the Bow Valley Freestyle Ski Team is your local go-to for all things all-mountain. Based in Calgary, the team trains at Mt. Norquay on Saturdays, and Winsport on Wednesday evenings – offering the best variety of terrain at each hill.
Along with simply getting kids out and enjoying the mountain, the team's mission is to develop well-rounded, passionate, and competitive athletes in a supportive and fun training environment. This concept is why we've been working with the team and its dedicated athletes for almost 10 seasons.
But you don't need us trying to tell you about how good the team is. We asked a few of the club's most dedicated skiers; Molly (11), Fergus (11), and Benjamin (10) for their insight.
Q. Why did you join the Bow Valley Freestyle Team?
Molly: I joined because my BFF (Best Friend Forever) was on the team. And so was my brother.
Fergus: I joined because I like moguls and park more than groomer runs. Moguls make me feel like I'm flying!
Q. How has the Bow Valley Freestyle Team helped you improve your skiing?
Molly: Everything is really fun and challenging. There's so much you can learn, and they have the best coaches ever!
Fergus: It helped me improve because it taught me to go fast and hit jumps (send it). The coaches are awesome and a good example for me.
Benjamin: BVF has taught me many things and helped me with by box skills.
Q. What's your greatest skiing accomplishment so far?
Molly: Doing a 360 on a mogul jump.
Fergus: It's learning the 540 and back swap on rails. I have also won silver in moguls and a bronze in slopestyle.
Benjamin: Being able to ski a double black.
Q. How would you describe Bow Valley Freestyle Ski Team to some who has never heard of it?
Molly: It's really good for kids and teens who are looking to succeed while making a bunch of amazing memories and friends.
Fergus: You'll have fun days where you'll lap the North American chair and play in the moguls, while also hitting powder!
Benjamin: A fun and interactive ski club with one-on-one coaching. It's a friendly community, too!
Q. What advice would you give to someone who is thinking about joining Bow Valley Freestyle?
Molly: SEND IT!
Fergus: It's a fun team of coaches and friends to learn advanced tricks with.
Benjamin: Go for it!
Q. Do you have a favourite Norquay memory?
Molly: When I won 1st place at our mini comp (against all 11- and 12-year old's, both male and female), and getting to ski with my friends and challenging each other.
Fergus: That time I jumped the cliff in front of the Cascade Chair, and just having fun on the North American.
Benjamin: When I tried the North American Chair for the first time!
If you think the Bow Valley Freestyle Ski Team is the right fit for the aspiring young skier in your life, you can visit their website for more information.