Race Down the Hill with Third Generation Skier Erik Read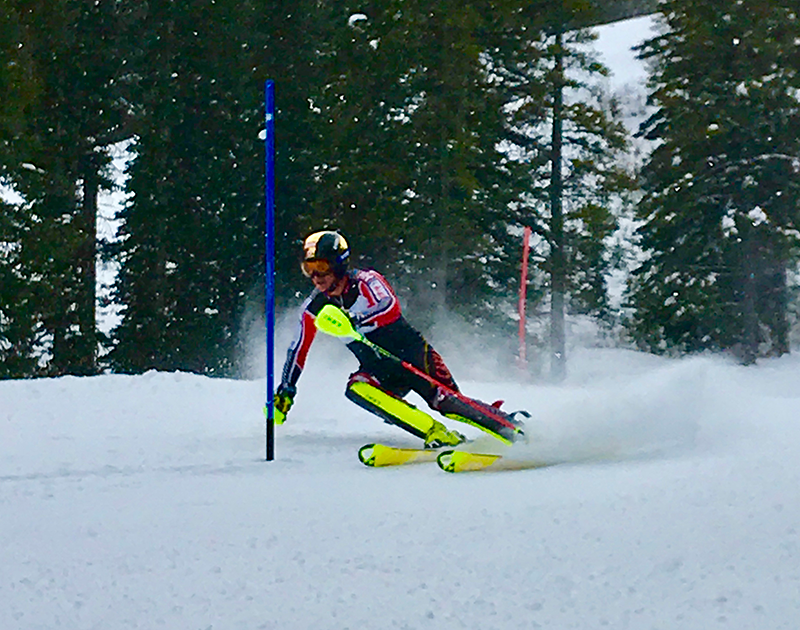 An integral part of the culture at Norquay is ski racing. From the beginning when the first races were held in 1929, some of the largest names in the world have used the Norquay slopes as a training ground where they learn to push their limits, challenge their comfort zones, and gain the confidence they need to conquer their personal goals and achieve success on the world stage.
Erik Read is one of many who got their feet into skis and caught the racing bug on the slopes of Mt. Norquay. Son of Crazy Canuck, Ken Read, and former national ski teammate Lynda Robbins, Erik has been skiing from a very young age and made his World Cup debut in 2011 at Austria's notorious Schladming slalom course. From there he turned heads as he entered the 2016-17 season with an all-time personal best on one of the most steep and challenging slalom courses, winning him the overall North American (Nor-Am) Cup title and earning him a place on the World Cup start list. Within that same season, he achieved top 10 in the World Cup Circuit in slalom, giant slalom, and alpine combined, and recently represented Canada at the World Championships in Sweden.
Clearly, ski racing runs in Erik's blood and it's astonishing to watch him climb to the top, one championship at a time.
We caught up with Erik to learn a bit more about his tenacious spirit on the hill, what drives him to continue racing, and some learnings that he's had so far in his short, but very successful racing career.
What was your first introduction to skiing?
My parents had me out on the slopes at the age of two, strapped up in a harness with a leash. Apparently, all I wanted to do was go straight downhill as fast as I could. One of my earliest memories ski racing is when my dad took me to a fundraising event where they were holding a dual slalom race. There they would let me chase my dad out of the start gate in each heat.
Can you remember your first time on skis?
The first years of skiing are all too early to recall, but I do remember falling off the old double Cascade chair when I stuck my ski tips into the ground after loading – lesson learned.
When did you decide you wanted to make skiing a professional career?
My dream to be a professional ski racer first started when the Olympic bid came through in 2003 and I heard Vancouver would be hosting the games. I set a goal right then and there to be part of the Olympic team that competed at home, even though I knew that by 2010 I would still be very young by ski racing standards.
What are your earliest memories of skiing at Norquay?
Some of my earliest memories at Norquay include racing the Caribou Cup on Rascal (now Rob's Run), hunting for Easter eggs with my Quickies teammates on the easy-out, and riding the avalanche bumps in the Valley of the Ten.
Can you describe your training process in the early years?
My training regime was simple: ski ski ski! I was fortunate enough to have some amazing coaches along the way who challenged my comfort zone in all types of terrain. It was always about having purposeful fun and learning a new skill of the day. For example, trying out tree skiing, one-ski, three sixties, or going off the next big jump in the terrain park.
Were there any challenges you needed to work through in order to get where you are now?
Yes! Like most athletes, I experienced my fair share of injuries, such as a broken bone every couple of years. All minor in the grand scheme of things, but they presented obstacles at the time for how I would be able to race, with say, a broken hand. It was always my goal to get back on the snow as soon as possible.