One of the Best Winters in Norquay History! 2017/18 Season Highlights
With 403cm of snowfall from November 2017 to mid-April 2018, this season has been one the snowiest in 92 years of Norquay history.
From opening first in Canada for 2017/18, to reunions with Norquay-trained Olympians, and hosting more than 20 epic events, it's been a pretty special winter at Norquay. Check out the highlights of the season below!
403cm of Powder! Winter 2017/18 at Norquay: Snowfall by Month
November: 83cm
December: 77cm
January: 56cm
February: 82cm
March: 80cm
April (as at April 13): 25cm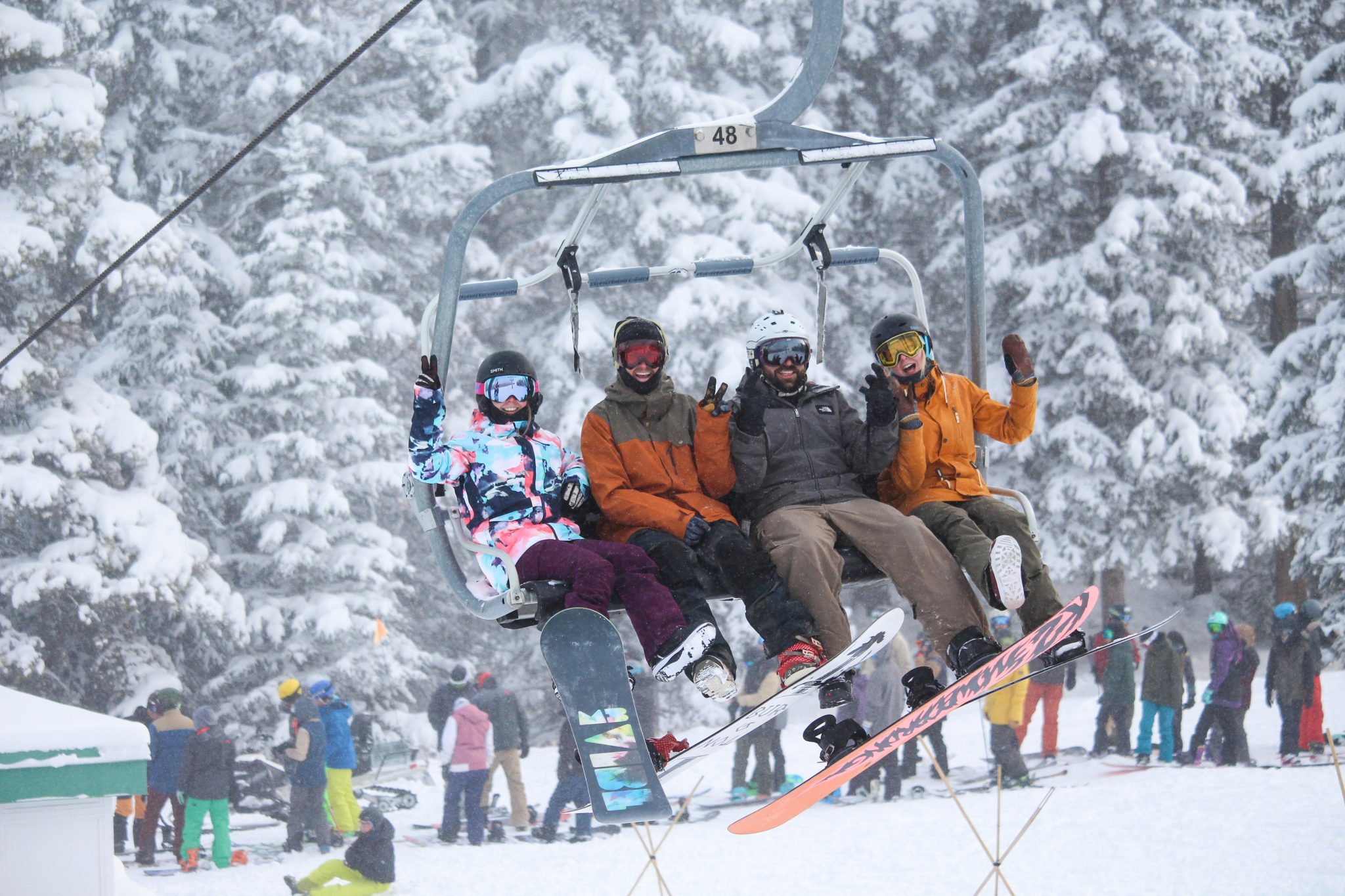 First in Canada for winter 2017/18, Norquay opened with 45cm of fresh snow
November: First in Canada & Norquay 92
When skiers and riders hit the slopes on opening day (November 3, 2017) this season, they weren't just the first at Norquay – they were the first across the country. Norquay was Canada's first ski resort to open for winter 2017/18 – and with 45cm of fresh snowfall in the 48 hours leading up to opening day, it was an epic start to the season. Celebrating 92 years as of Norquay, we also launched our latest local-made custom beer: Norquay 92 saison.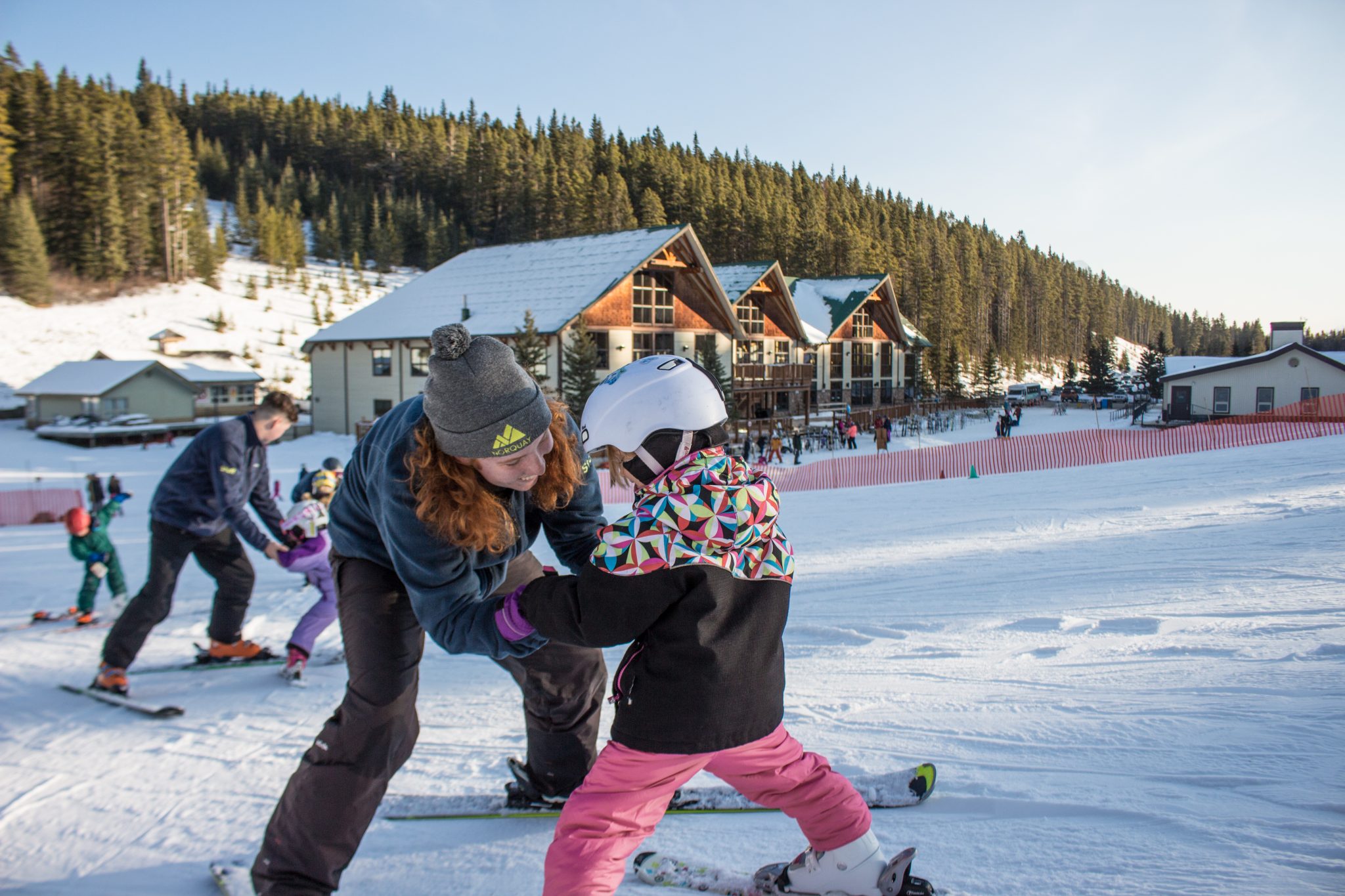 Thanks to exceptional early-season conditions, Snow School kicked off the fun early this winter, in December 2017
December: Slope-Side Festivities & Plenty of Powder
Celebrating our first Toonie Day of the season, slope-side festivities at the annual Santa Shreds for Free Day and Torchlight Parade, and the return of night skiing and tubing and our renowned Snow School programs, December was a whole lot of fun – with a whole lot of snow (77cm to be precise).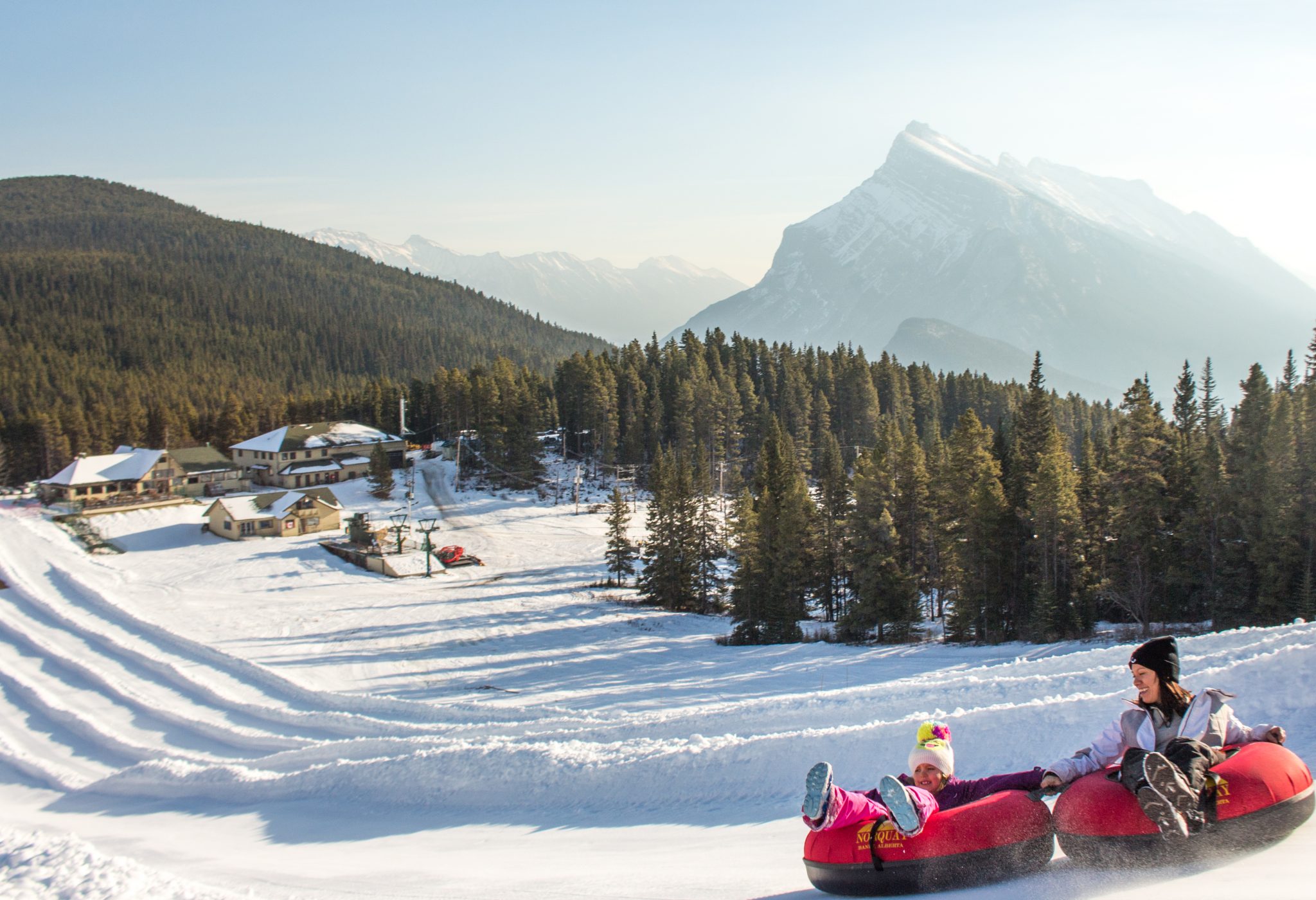 Downhill thrills: Norquay's Tube Town offers the longest, fastest snow tubing lanes in Alberta
January: Starlight Dinner, Cardboard Sled Derby & NEW Tube Town Lane
From sliding to victory in DIY tractors, firetrucks and school buses at the annual Cardboard Sled Derby, to a very special evening of alpine dining at the Starlight Dinner, and the launch of our brand-new snowtubing lane, January kicked off the New Year with a bang this season at Norquay.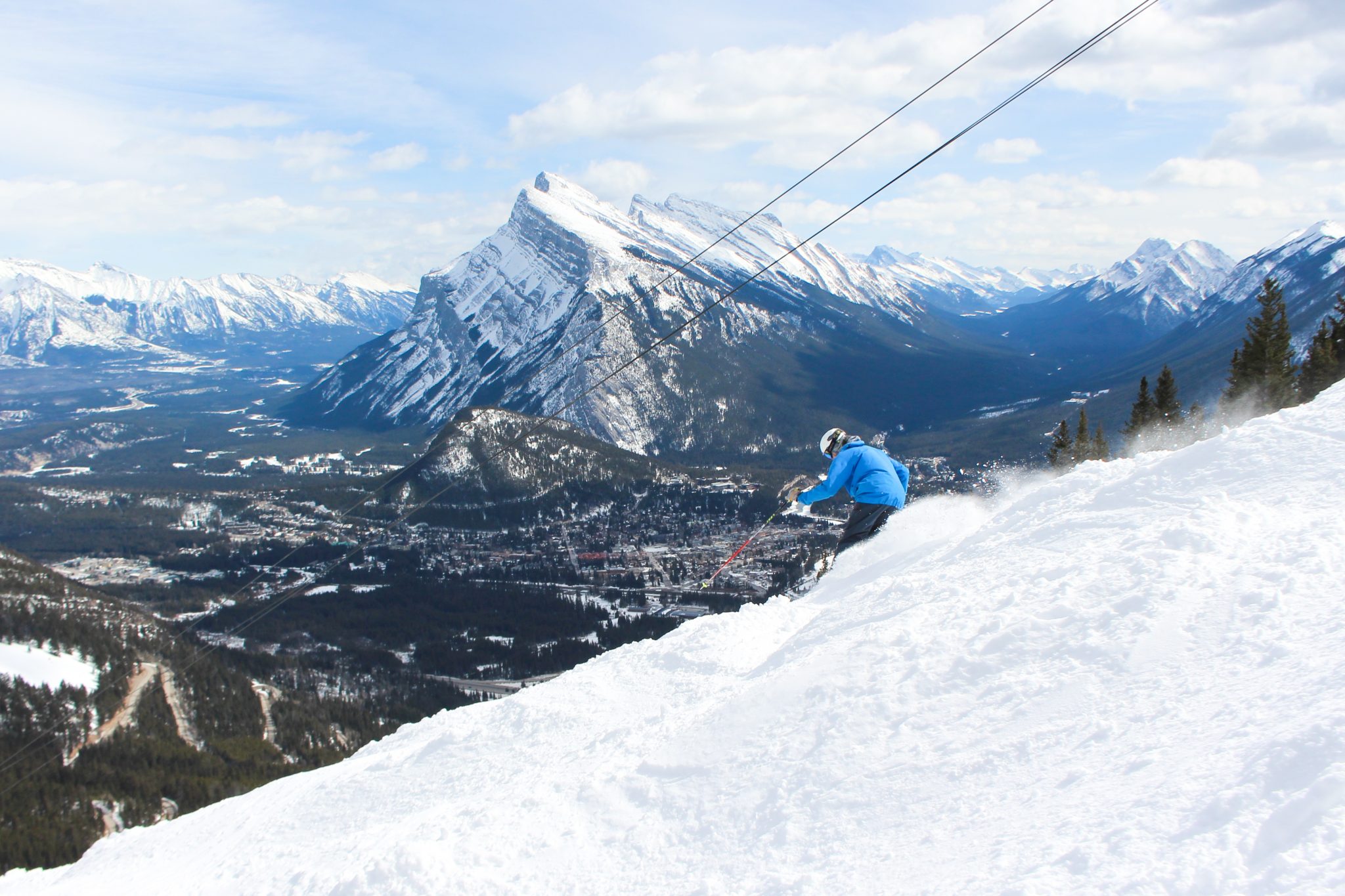 This season's conditions were among the best in Norquay's 92-year history
February: Lifts of Love, Vans Hi-Standard & Return of Norquay-Trained Olympians
With the fun of chairlift speed dating at Lifts of Love, and serious snowboarding style on show at Vans Hi-Standard, February brought plenty of snow and plenty of action.
As the world turned its gaze to the 2018 Winter Games, we were stoked to have Olympians Trevor Philp and Erik Read visit for training at Norquay, just before they competed amongst the world's best ski racers in PyeongChang. Philp and Read grew up on the Norquay slopes with Banff Alpine Racers, and their iconic racing club is marking its 40-year anniversary in 2018.
March: Season's Best Snowfall & Downhill Action with Ski Celebrities
Known as the best month of the season, March lived up to the hype once again, totalling some of the highest snowfall (80cm) this winter. Conditions were perfect for an array of action-packed events with Banff Alpine Racers, with highlights including Bruno Engler Memorial Race and Caribou Cup, as well as Bozo Cup Memorial Weekend, honouring local ski legend Rob Bosinger.
Among the guests at Bozo Cup were ski celebrities including PyeongChang 2018 Winter Olympic Games gold medallist Brady Leman and 2014 Sochi bronze medalist Jan Hudec. Famously nicknamed "The Panda", Hudec wore his classic panda suit and raced head to head amongst friends, before officially announcing his retirement from racing.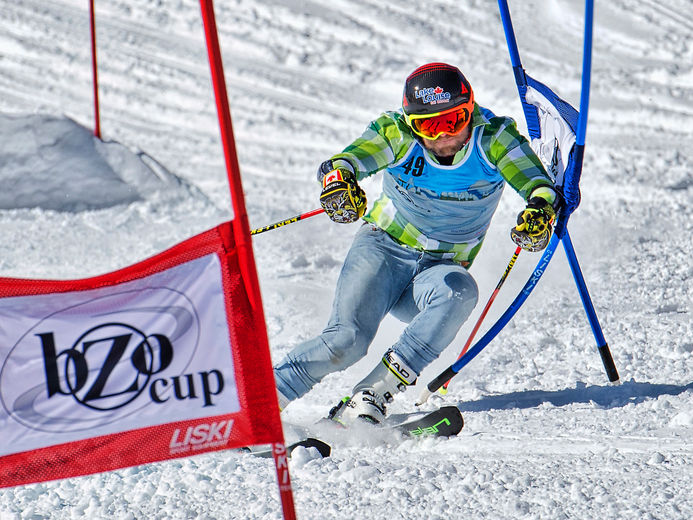 2018 Olympic gold medallist Brady Leman hits the slopes at Bozo Cup. Photo: www.pamdoylephoto.com
April: Norquazy Banked Slalom & Ending an Unforgettable Season on a High
While calendars flipped to April, exceptional March snow conditions raged on. Following an excellent start to the season, Mother Nature gifted us with consistent snowfall all winter long, adding up to some of the best late-season conditions in Norquay history.
As we enter our final weekend, we're stoked for our final event of the season: the Norquazy Banked Slalom (Saturday April 14), before wrapping up winter operations on Sunday April 15.
Whether you're a visitor or local, a skier or rider, a worker or volunteer, a diner or sightseer, thank you for being part of the Norquay family and one of our best-ever seasons!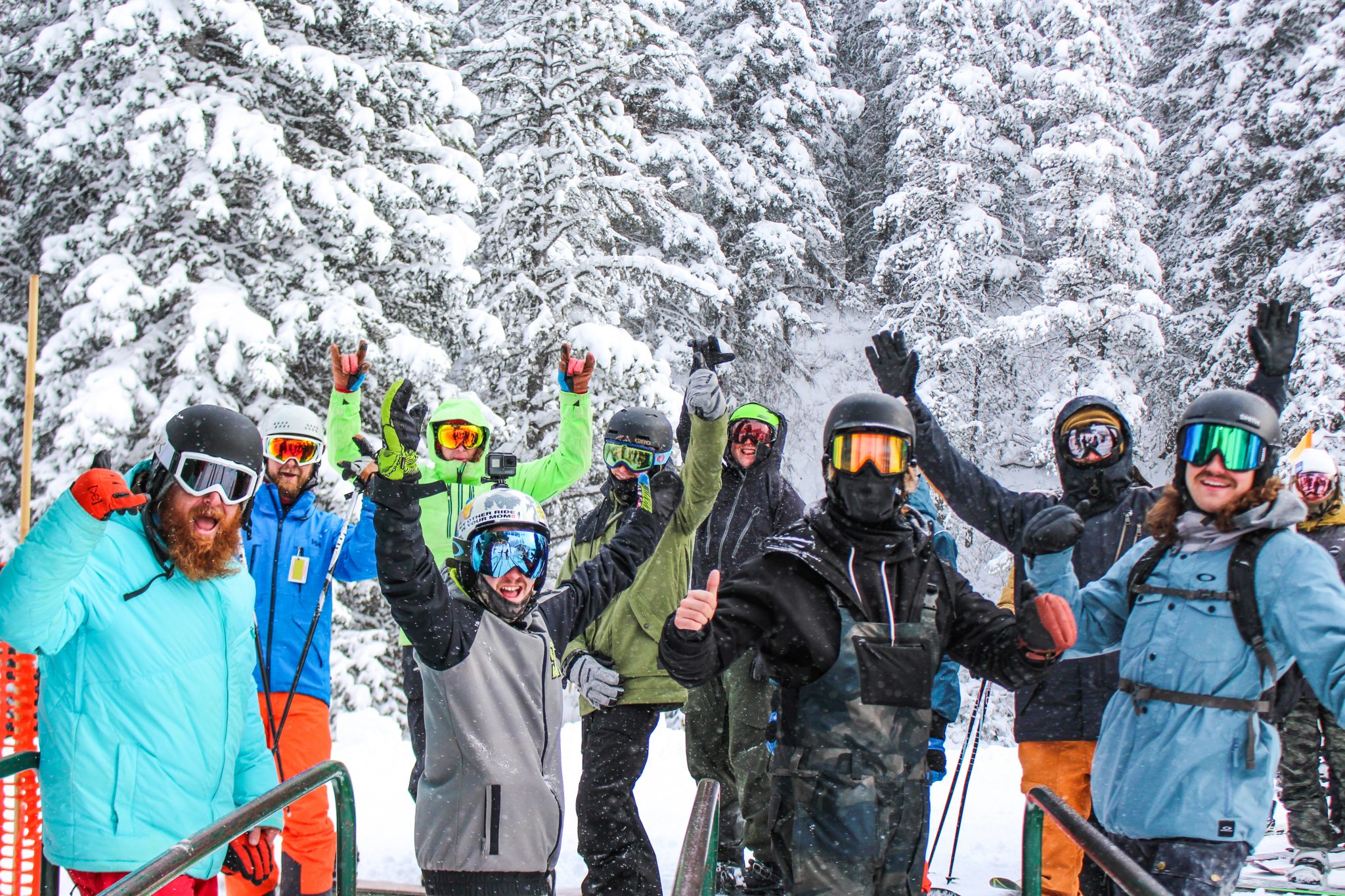 Cheers to an incredible winter!