Norquay Run Origins – Bruno's Gulley
Bruno Engler – Swiss Mountain Guide, Photographer, Filmmaker, Banff character
One of the most famous of Banff's mountain guides was also photographer, ski instructor, stunt double, filmmaker, storyteller. If there were mountains involved, Bruno Engler had probably tried and conquered it. As RW Sandford put it – "In many ways Bruno Engler is Banff. Even in the advanced age he embodies the carefree charm and youthful joy that many associate with the town and the park." – (RW Sandford, A Mountain Life: The Stories and Photographs of Bruno Engler)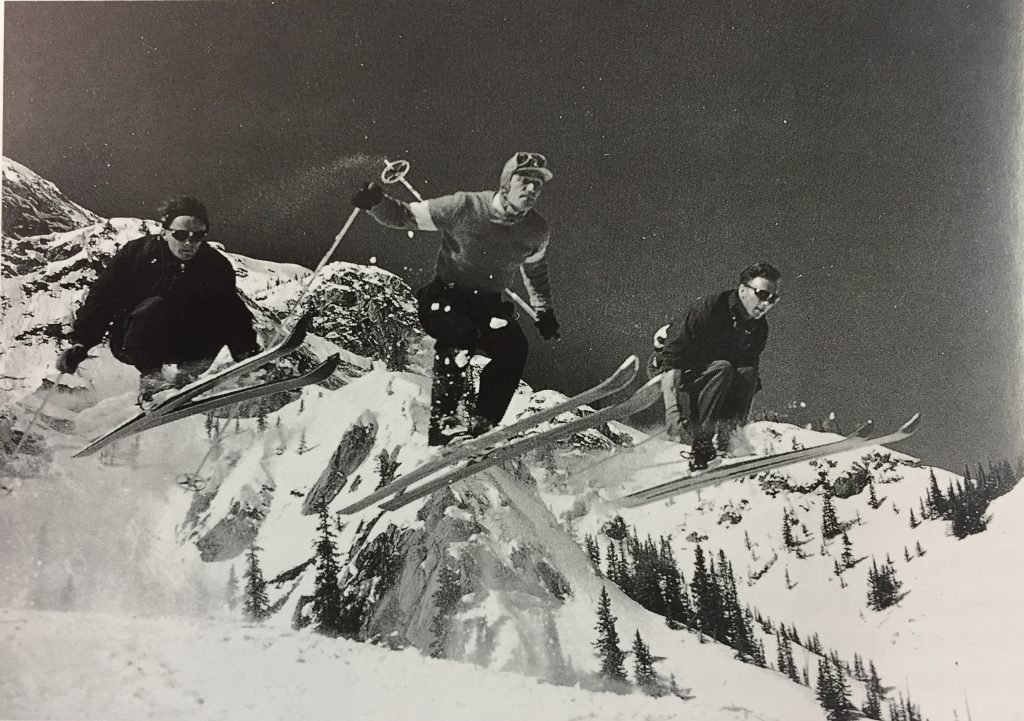 Bruno spent his life dedicated to capturing outdoor pursuits and sharing that joy with as many as he could. His iconic photographs still adorn many Banff halls, and even more mountain hut registers. A summer trip to the Abbott Pass Hut in the Lake Louise area showed Bruno Engler made several trips a year with hopeful guests after the Summits of Mt Lefroy and Victoria in the 1940s and 50s.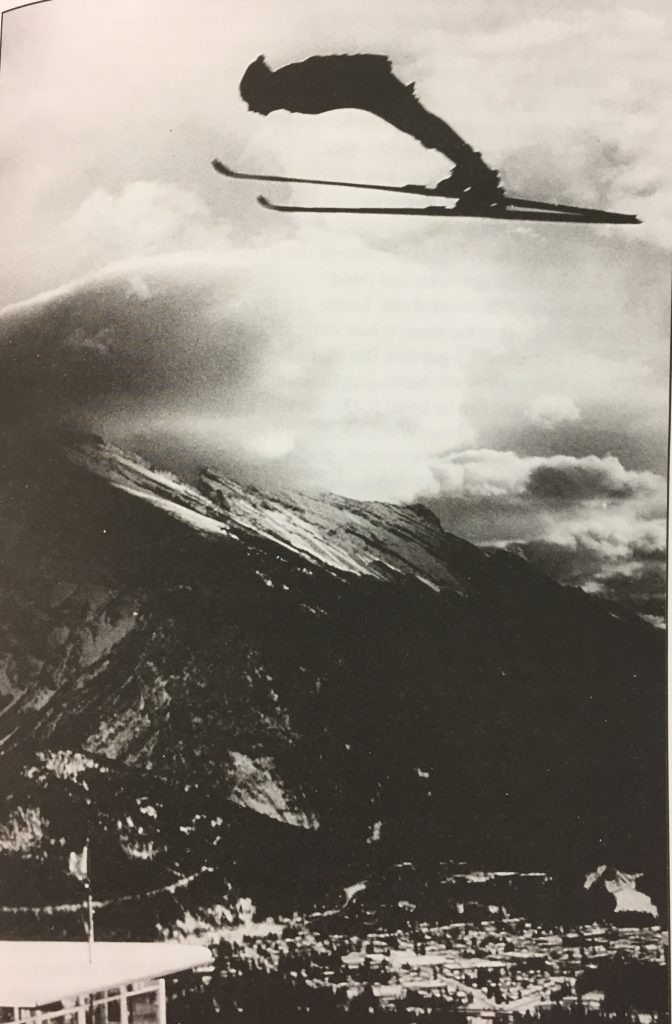 "Look at that jumper! That jump is the most scenic in the whole world. Look, see how high he is with Mt. Rundle behind him. That's where the Olympics should have been…" Bruno said of this classic of his Mt Norquay ski jump photographs.
The Mt Norquay connection to Bruno Engler started 51 years ago with friend Leo Bechtold shouting "Let's have a party", Engler started a ski race. Now over a half-century later, the Bruno Engler Memorial Ski Race is a springtime staple. Bruno presided over the race until his passing in 2001.
Characters from 35-95 all gather together in the spirit of Bruno's boundless joy, often wearing costumes and worrying more about chuckles than championships.
For a taste of Bruno's enduring spirit come ski Bruno's Gulley any day or join us on March 11, 2017 for the 51st Annual Bruno Engler Memorial Ski Race.