Reflecting on the Past and Preparing for a Big Season Ahead with Ski Racer Erik Read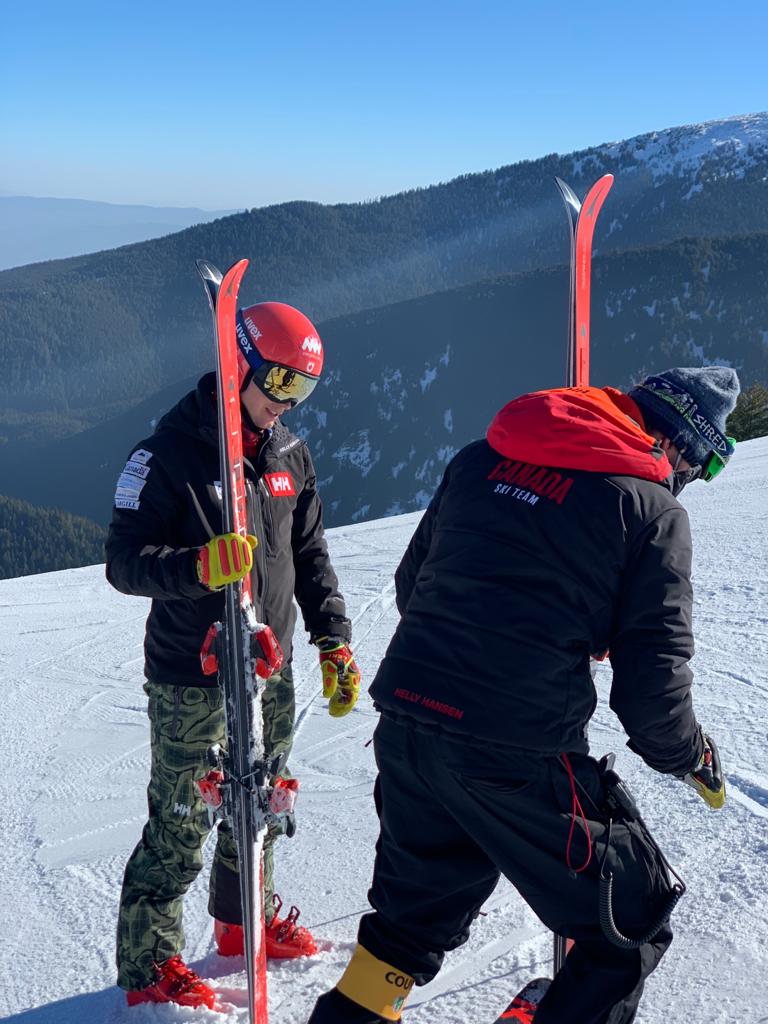 Erik Read entered his first ski race at the age of 6, and he hasn't slowed down since — rather, he has continually gotten faster, stronger and more confident as he competes on the world stage. Today, at age 30, he has a full decade of racing on the Canadian Alpine Ski team and one (soon to be two) winter Olympics under his belt.
We caught up with Erik to discuss skiing during Covid times, what this season has in store, and his advice for the future generation of racers.
2020/21 was a different time to say the least as we all figured out what life looks like during a pandemic. How was your experience and how did it affect your training and racing schedule?
We were fortunate on the World Cup circuit to have a full season last year. Covid protocols were in place for all events and we were tested on a weekly basis. As a team, we started skiing much later than normal. We had only about a third of the usual number of days on snow heading into the first race of the season, so I really had to rely on my previous experience and maturity as an athlete. Once things kicked off in October, I was on the road competing for six months straight because returning home with the 14-day quarantine was too difficult. The season was somewhat lonely and harder than normal, but at the same time I was very lucky to be out there skiing!
Were there any surprising positives that came out of training and racing during the pandemic?
We had ski hills and training space to ourselves! With so many resorts in Europe closed to the public, we were able to train on slopes normally unavailable for setting gates. Lots of places were keen to help us get high quality training since they weren't focused on attracting tourists.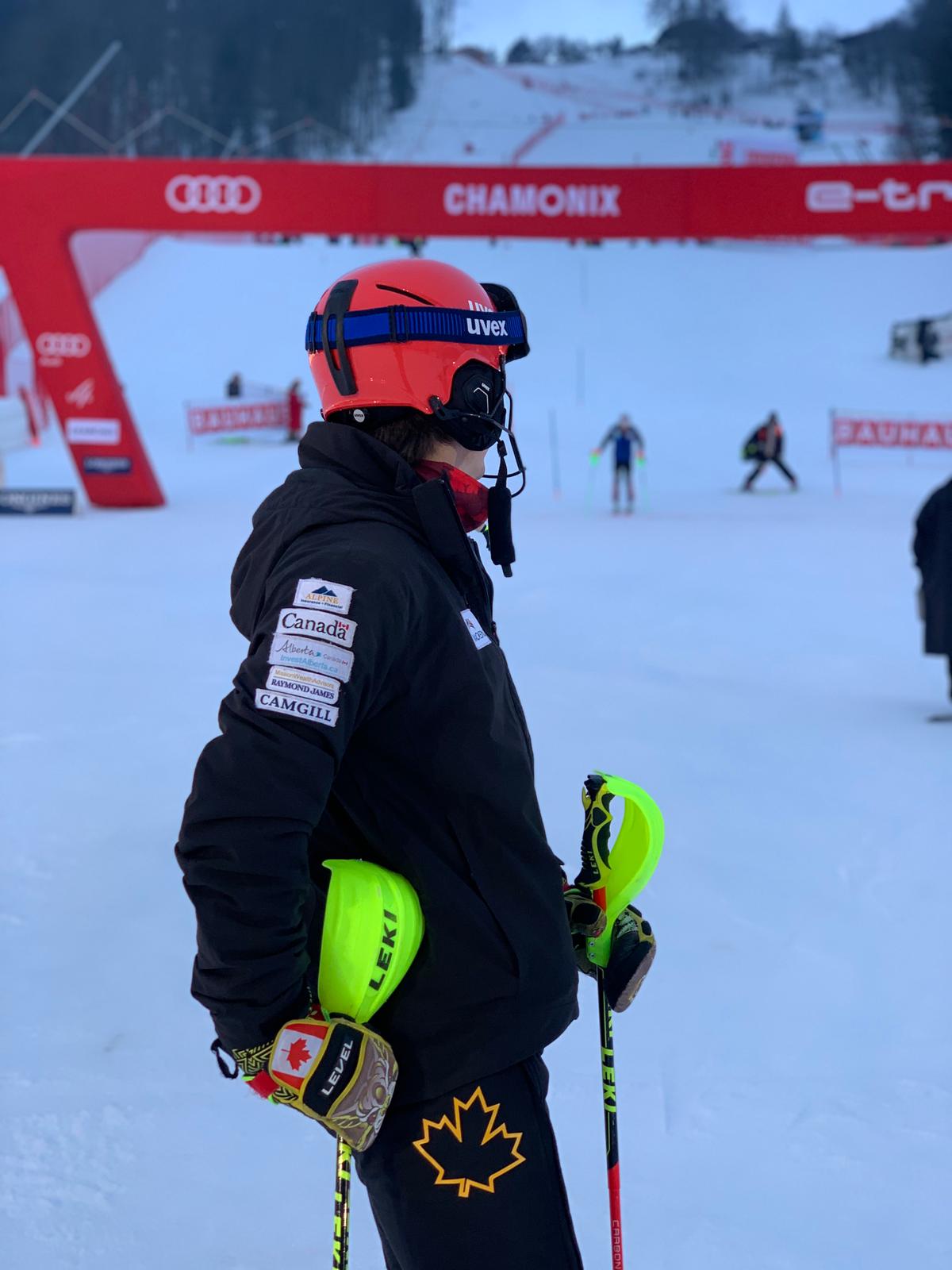 Now that things are somewhat more "normal", what are you most looking forward to this season?
Having the regular ski racing atmosphere back! There's a lot of passion for ski racing around the world, so after the quiet season we had last year it will be great to have the crowds back. Nothing quite compares to the sophisticated Swiss eating their cheese fondue and waving their iconic flags, or the rambunctious Austrian crowd lighting road flares on the side of the hill at Kitzbühel or Schladming.
What specific goals are you working towards this season?
I am aiming to be ranked in the top 15 this year with special attention being paid to the Olympic games in February. My top speed is at an extremely high level right now, so I'm working on that consistency. Other areas I'm focused on include being able to recover from mistakes quickly and confidently pushing on a range of snow conditions.
With a grueling race season ahead, how do you stay motivated and zoned in?
It's all about finding time to disconnect and turn off your brain. You can't stay highly focused and motivated for months on end. Trying to deal with travel stress and the nerves of race day without taking some downtime only leads to burnout. Playing cards or board games as a team and bringing some fun into life outside of sport is super important.
Do you have a special pre-race routine that helps you get in the racing mindset?
I like to go for a walk the night before to clear my mind. When it comes to racing, I rely heavily on visualization. It's my race, so I don't watch anyone else ski 10 to 15 minutes before my own run. I use that time to focus and visualize myself going down the slope. It helps calm the nerves and gets my body ready to execute.
2021 marks your 10th year as a member of the Canadian Alpine Ski Team. How has your racing career transformed over the past decade?
I've gone from a wide-eyed teenager who was scared to ski down an icy World Cup slope to a weekly contender. I feel comfortable living on the road, competing on a different continent with drastically different snow conditions, and am no longer intimidated by other top athletes.
Reflecting on your own journey, what words of wisdom do you have for someone who is just beginning their racing career?
It's about keeping things fun and fresh. Go out and rip the mountain on a powder day or arc some groomers every once in a while. It's important to make the most of your training days, but always come back to why you love this sport and the variety it brings. Treat you teammates with respect and you'll have fun, work hard, and progress together!
What are some of your career highlights over the last decade?
Highlights include a silver medal at a world champion team event in 2015, being an NCAA slalom champion, four-time Canadian champion, and two-time Nor-Am champion. At the World Cup, my best results in each discipline have been 7th in the 2017 Kitzbühel slalom, 7th in the 2019 Soelden GS, 6th in the 2016 Santa Catarina combined, and 7th in the 2021 Lech Parallel.
With your own ski racing career starting in Banff, what advice would you offer young skiers who are starting out at Norquay today?
Banff Alpine Racers is a great and welcoming club! It has lots of motivated parents, volunteers and kids looking to have fun. There is also some sneaky good skiing to be found on the Big Chair, and don't forget to take advantage of any night skiing opportunities after school. My favourite run to ski is Giver Grandi (Excalibur in my day). It's an awesome slope to work on ski specific skills with steep terrain at the top, a chance to practice your tuck and gliding in the middle, and more consistent terrain at the bottom to link some turns!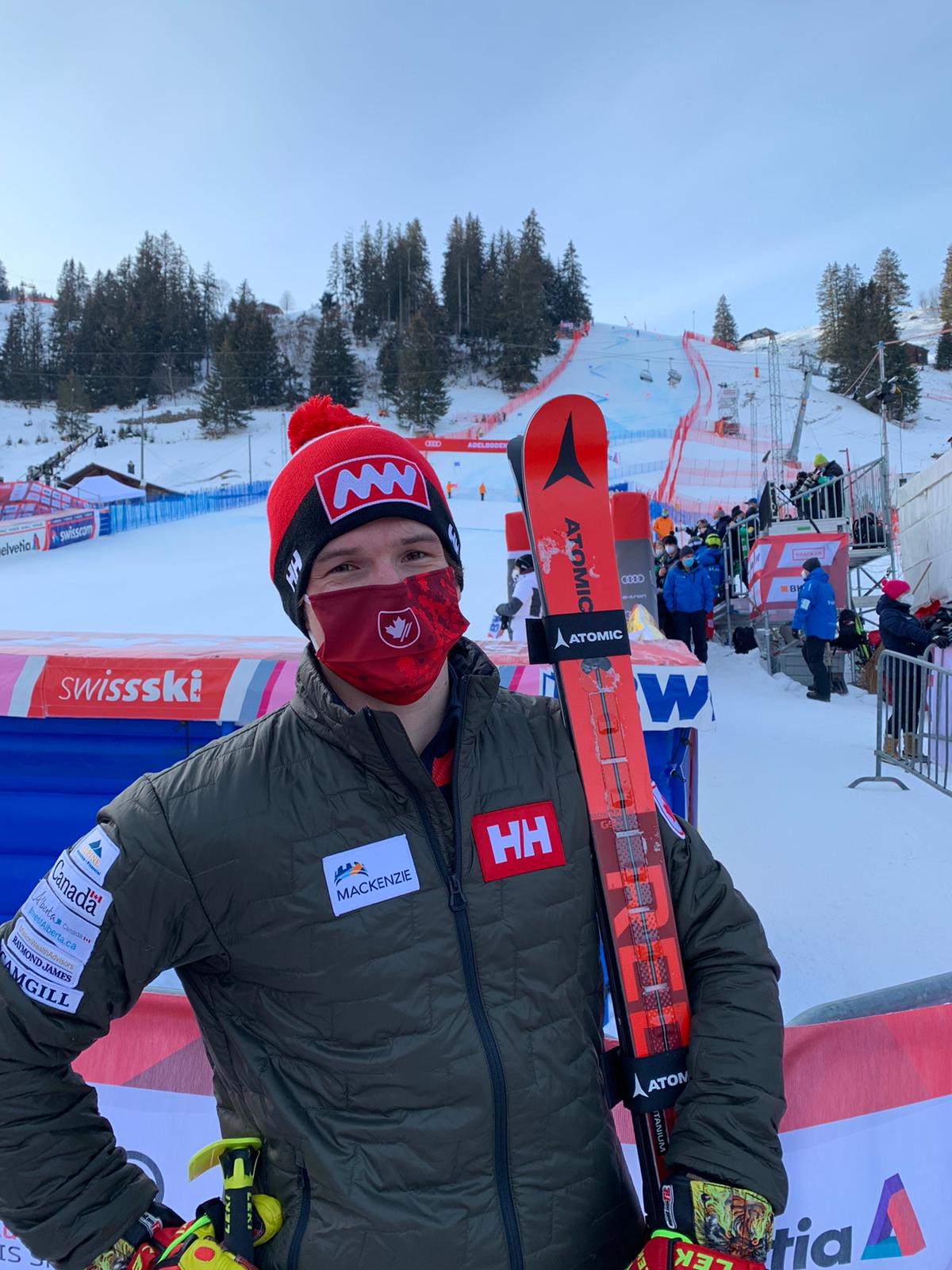 When you're not racing or training, what do you like to do to relax?
Hopefully I'm getting into a good book. I recently finished the Mistborn trilogy (if you like fantasy) and A House in the Sky, which is a wild story about a woman from Calgary. I also like playing Euchre with my teammates and more recently I've been getting into photography a bit. Keeping active and spending time outside is important to me too, but I'm also happy watching a movie or show when I need to slow down and decompress.