The Race Must Go On: Olympic Dreams, Training Schedules, Downtime, and Staying Motivated on the World Circuit
We catch up with Norquay Alumni, Ski Racer Jeffrey Read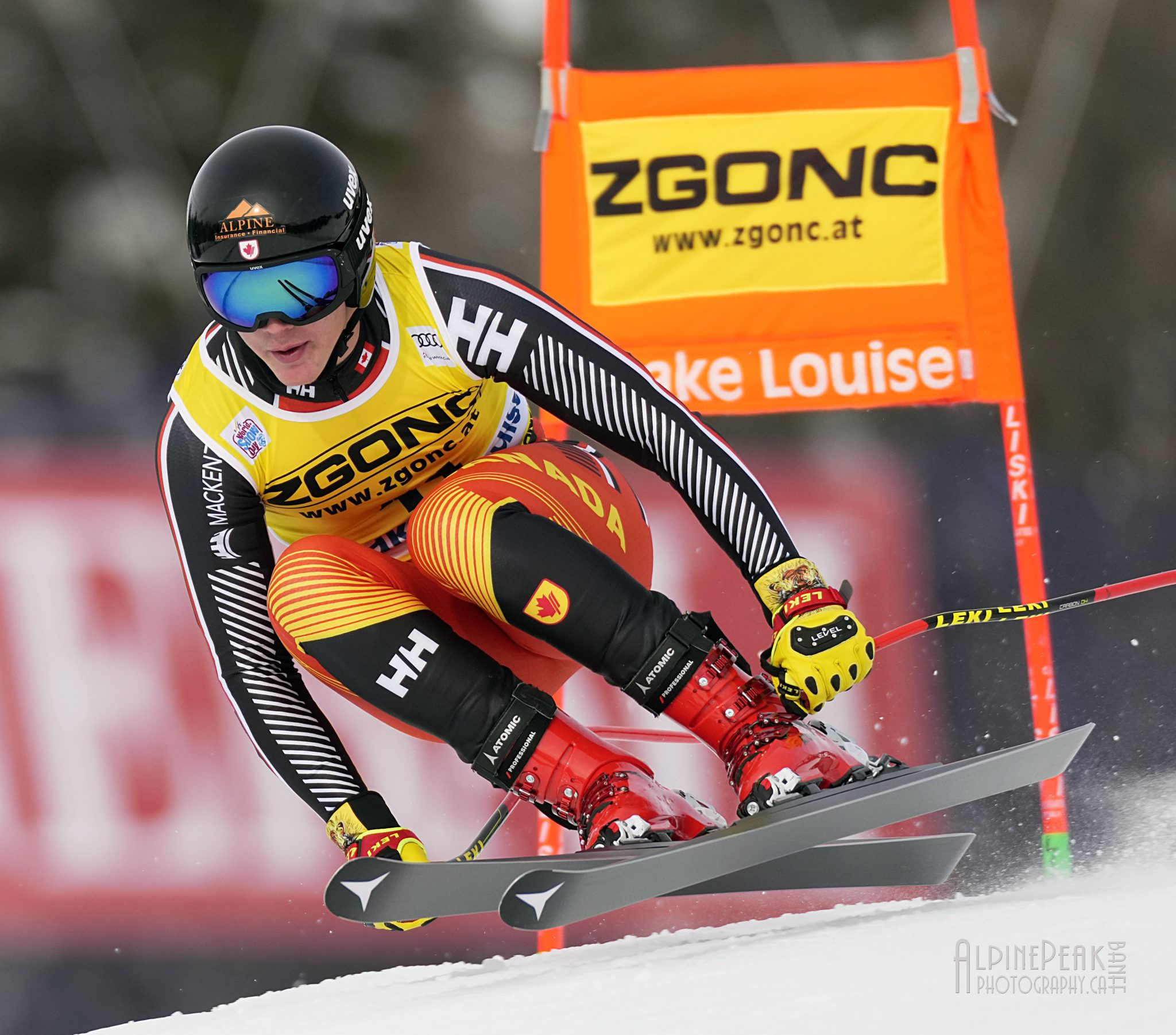 When we last spoke with Jeffrey Read, member of the Canadian Alpine Ski Race Team and son of Crazy Canuck Ken Read, he was in the midst of the 2019/20 racing season. Needless to say, a lot has happened since then! We caught up with Jeffrey once again to talk about his successes from last season, what racing during COVID times was like, and what exciting things are still in store this year.
Looking back on your previous season, what were some of your racing highlights?
Highlights for me included two good Super G races last year. I came 18th in Kitzbühel which I'm really proud of. It's a really, really tough track and was my first ever top 30 at a World Cup in Super G, so I was pretty fired up. That in turn qualified me to be selected to represent Canada at the World Championships. It's always a proud moment to be able to go and represent Canada on the biggest stage. At the end of the year, I had another strong result in Super G at the final World Cup event in Saalbach-Hinterglemm where I placed 19th. Those kinds of races and results are what motivate me to keep pushing so I can perform like that consistently.
Those are amazing achievements, congrats! To be Canadian and to be representing your country in that way must be pretty special.
Definitely! We're the underdogs in the sport, so it makes it that much more fun. When we are able to compete with the big nations, and beat them, it feels really good.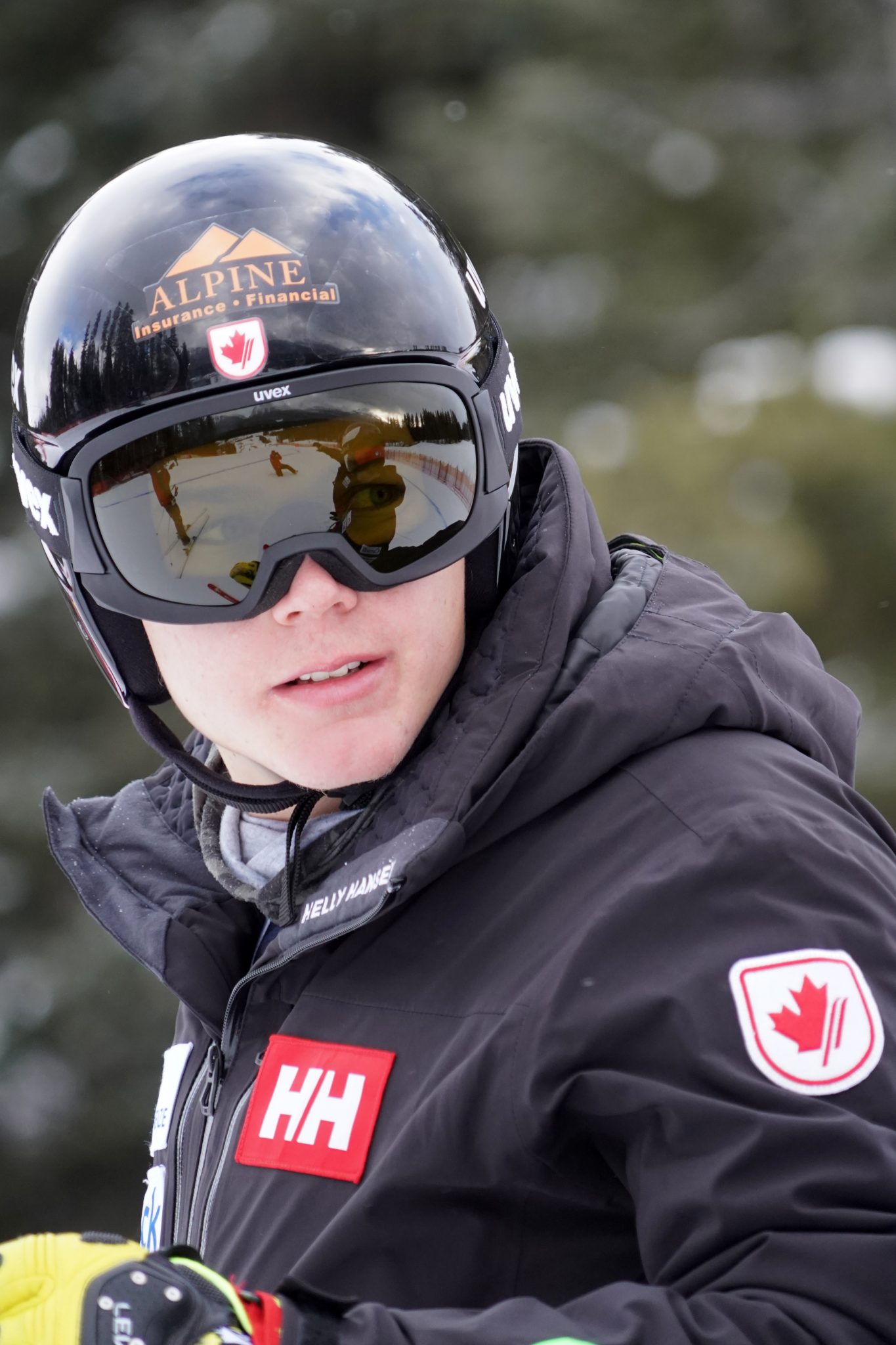 Due to the pandemic, last season was a bit of an unusual time. How did it impact your training and racing schedule?
It was very interesting for us last year with a lot of challenges and travel restrictions. We were limited from coming home during the year, because of the two-week quarantine in place. All of our competitors in Europe were able to go home between every race and just relax, while we were kind of dialled in the whole time. We had to figure out a way to make the hotel room feel like home, to be able to unwind and get the rest and recovery time we needed. There were also some hefty COVID restrictions in Europe that we were dealing with. Fortunately, skiing has a large pull over there and ski hills were still allowed to host races. It actually led to some pretty good training because we could train on slopes that would usually be open to the public and closed for us.
Although it was a different kind of year, were there any silver linings that came out of it in addition to the extra training space?
All of the races back home were cancelled, so once the World Cup season was done, that was it and we were just left with training. Usually during that time, I would be busy with other races or camps, but this past year I was able to do some training days on Silver Legacy with the Banff Alpine Racers (BAR) group, and I was able to take part in the Cookie Cup race at the end of the year. It was really nice to reconnect with the club and just have some fun with the BAR kids.
With such a packed schedule, how do you stay motivated?
We are fortunate to have a really great group of guys on the team and we're all good buddies. It is so helpful to have a supportive team around to make sure nothing is too mentally taxing. We always try to keep it positive. For me personally, the sheer adrenaline and excitement of racing is what really keeps me motivated. It's such a rush! Once you cross the finish line, especially if you have a good time, all you want to do is go up and do it again because it's just so fun. That's what I strive for and what keeps me looking forward to each race, just being able to experience that feeling and simply enjoy racing.
When you are racing, what do you do to get in the zone?
I actually have to bring myself down a little. I get too excited and almost too in the zone that I can sometimes get a bit of tunnel vision on the hill. I take some deep breaths when I'm about five racers out to help ground myself and be able to feel the moment a little more. Once I kick out of the gate, the blinders go on and I'm not thinking of anything else except for trying to hit my marks.
I think being able to bring yourself down to a ground level is super important for all athletes, especially when it comes to recovery. If you're sitting at a high level of focus and internal activation all the time, it's going to take a serious toll. If you are constantly operating at a level 10, you are going to run out of mental energy and not be able to push it anymore.
Where is your favourite place to race and why?
It's hard to pick because every track has different benefits and all of them are fun in different ways. But of course, it's so good to be racing at home at Lake Louise and to have friends and family in the crowd. It's something that we don't get to see a lot, especially these days with COVID. On the flip side, even though we don't have family there, Kitzbühel just has something about it… it's probably the most fun.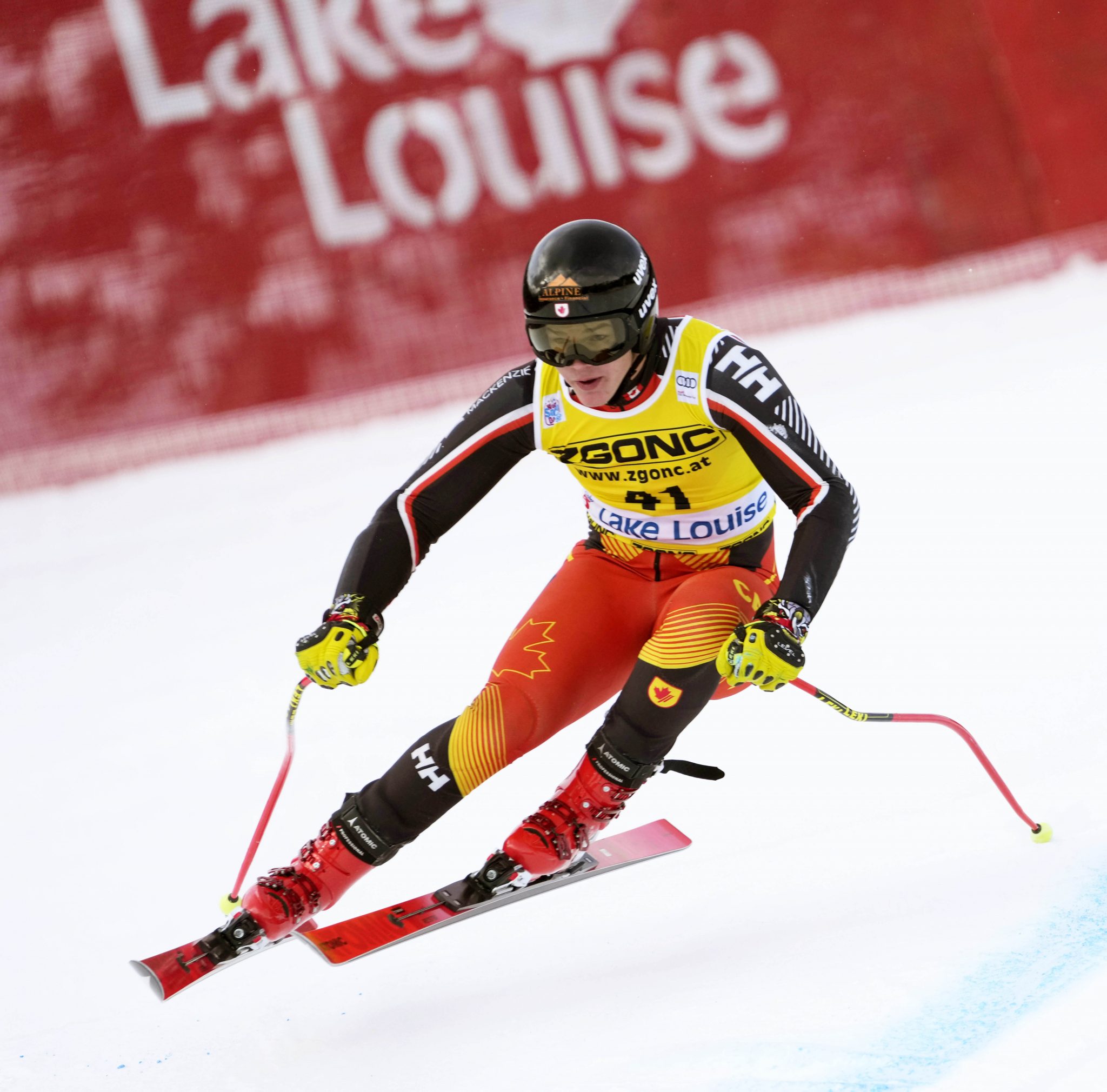 Do you have any advice for the young skiers just starting out at Norquay?
You've got to have fun with it. If you're not doing something that you're passionate about, it's going to take so much out of you to do all of the training, including the offseason training which is definitely less fun. If you're able to go out there and kind of goof around with friends, but also have a good focus training environment, it can make it a lot more productive and more enjoyable.
Outside of your gruelling racing schedule, what do you enjoy doing for fun?
Recently it's been a lot of outdoor activities like mountain biking, hiking and climbing. This past summer I spent a lot more time in the Bow Valley than I have in a while, so it was really fun to re-explore this crazy place that we live in. Canmore, Banff, Lake Louise — it's all pretty amazing and I feel really lucky to have that in my backyard.